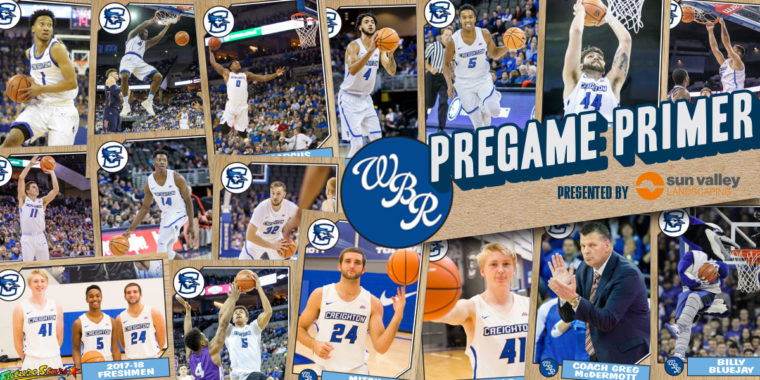 Pregame Primer: Creighton and UCLA Meet in Hall Of Fame Classic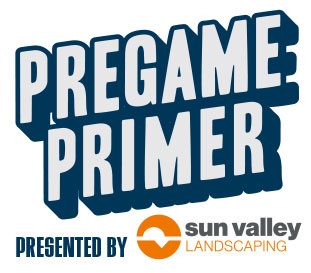 Fresh off a big road win at #20 Northwestern, the Bluejays head to Kansas City for the Hall Of Fame Classic, where they'll play two games against likely NCAA Tourney teams in two days. First up is #21 UCLA, coached by old "friend" Steve Alford.
The Bruins have made headlines for all the wrong reasons so far in the 2017-18 season. On the court, they're 3-0, but haven't looked terribly impressive in any of their three wins — a three-point win over Georgia Tech where one of the nation's highest powered offenses scored 63 points, a 106-101 win in OT against a really bad Central Arkansas team, and a 96-68 win over an equally bad South Carolina State team where the visiting Bulldogs were within single digits for most of the game. Off the court, three UCLA freshmen were arrested in China prior to that win over Georgia Tech, and though they returned stateside last week, they remain suspended indefinitely and will not be with the team in K.C.
The absence of LiAngelo Ball, Cody Riley and Jalen Hill leaves the Bruins with just eight active players, and a rotation where seven guys get the bulk of the minutes. None of them were projected to be huge contributors, but they were expected to be part of the rotation and on a team that plays as fast as UCLA does, that lack of depth is a concern. Luckily for the Bruins, what depth they do have is comprised of top-shelf talent, so they're still a Top-25 caliber team even with a depleted roster.
UCLA will present some challenges to the Bluejays on both ends of the floor because they have more length than any of the three teams they've played so far, particularly in the frontcourt, where they hold a decided advantage. That would have been true even with Toby Hegner in the lineup; without Hegner, whose sprained ankle will keep him out of action for the rest of non-conference play, the Jays front line is thin on both experience and depth.
The toughest matchup is likely Thomas Welsh, a 7'0", 255-pound senior, who's averaging a double-double through three games (13.0 points, 11.3 rebounds). That's not skewed by a small sample size, either; he started all 32 games a year ago and averaged 10.8 points and 8.7 rebounds, with nine double-doubles and ten games with double-digit rebounds. In 2015-16, he was in that same neighborhood at 11.2 points and 8.5 rebounds a game, with 10 double-doubles and 12 games with double-digit rebounds. He's an incredibly efficient scorer (151-258, 58% last year) and a rebounding machine, and he's going to be a problem. Creighton has no one to match his size, and if Martin Krampelj or Manny Suarez get into foul trouble trying to slow him down, there aren't many good options for Greg McDermott.
Welsh isn't the only frontcourt player that presents a matchup problem for the Jays. Kris Wilkes leads the team in scoring at 17.3 points per game, and is second on the team with 7.3 boards (3.0 offensive). The 6'8", 195-pound freshman from Indianapolis has had three big games to begin his UCLA career. Against Georgia Tech, he had 18 points (4-6 on threes), four rebounds and an assist. Against Central Arkansas, his line was 20 points, 12 rebounds, three blocks and a steal. And against SC State, he had 14 points and six boards.
The platoon of Gyorgy Goloman (6'11", 225 pound senior) and Alex Olesinski (6'10", 200 pound sophomore) split time at the "4" spot, with Goloman starting all three games so far but the pair playing nearly the same number of minutes. Goloman averages 6.7 points and 4.3 rebounds so far this year; Olesinski averages 7.7 and 6.3. Freshman Chris Smith (6'9", 200 pounds) has played around 14 minutes a game off the bench at both forward spots, and had a breakout game against South Carolina State with 15 points (5-7 shooting, 2-3 on threes) in 21 minutes.
The backcourt is a better matchup for the Jays, though the Bruins are talented there, too. Jaylen Hands is second on the team in both scoring (15.3 points) and assists (3.7) a game. The 6'3" freshman has had no trouble acclimating to the college game, scoring in double figures in all three games and maintaining a positive assist-to-turnover ratio while playing big minutes.
While Hands has impressed, 6'1" junior Aaron Holiday is the more proven scorer and will likely be guarded by Khyri Thomas, at least initially. Holiday is third on the team in scoring so far this year at 14.3 points per game, but that's been bolstered by his ability to get to the line and convert free throws — he's 15-19 at the line through three games, and just 11-31 (35%) from the floor and 6-19 (31%) on three-pointers in those games.
CU matches up better in the backcourt if for no other reason than they can hopefully match UCLA's guards point for point if they need to. And if Thomas uses his patented #Khryifense to hold either Holiday or Hands in check, the Jays probably have the advantage there. The frontcourt is where this game will be decided. If Welsh and Wilkes prove hard for Creighton to slow down, they'll need every advantage from their guards that they can get.
---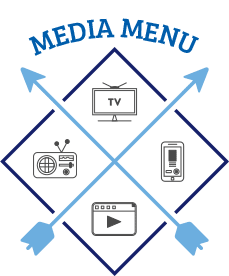 TV: ESPNU

Announcers: Clay Matvick and Fran Fraschilla
In Omaha: Cox channel 220 (1220 HD), CenturyLink Prism channel 605 (1605 HD)
Satellite: DirecTV channel 208, Dish Network channel 141
Streaming on WatchESPN.com and the ESPN app

Radio: 1620AM

Announcers: John Bishop and Nick Bahe
Streaming on 1620TheZone.com and the 1620 The Zone mobile app

For Cord Cutters
---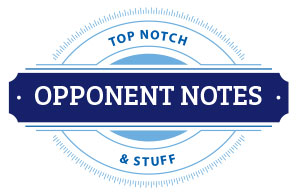 UCLA last played in the Hall of Fame Classic in November 2007, securing the tournament title with wins in Kansas City against Maryland (71-59) and No. 10 Michigan State (68-63). That season's UCLA squad featured current NBA players Russell Westbrook, Kevin Love, Darren Collison and Luc Richard Mbah a Moute.
Five players in the current eight-man rotation did not play for the Bruins last season. Back from last year's rotation are seniors Thomas Welsh and G.G. Goloman and junior Aaron Holiday. Sophomores Prince Ali and Alex Olesinski have been a part of UCLA's program the past two seasons, but did not play last year (redshirted in 2016-17 after having opened the year injured). Freshmen Kris Wilkes, Jaylen Hands and Chris Smith have played in each of UCLA's three regular-season games.
Gone from last season's team are Bryce Alford and Isaac Hamilton (graduated) as well as freshmen Lonzo Ball, TJ Leaf and Ike Anigbogu (all selected in the NBA Draft).
Steve Alford is 99-45 in five years as a head coach at UCLA, having led the Bruins to the Sweet 16 in three of the last four years. He's 8-7 all-time against Creighton, and 3-3 against Greg McDermott, with all six meetings coming while Alford was the coach at Iowa. He was 2-3 against Coach Mac's UNI teams, and 1-0 against him at Iowa State.
---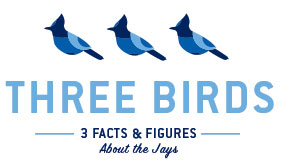 In McDermott's tenure, CU is 24-4 in regular-season tournament action with four titles in seven completed events. Since 2002-03, Creighton is 38-8 (20-0 at home) with seven titles in 12 completed preseason tournaments

This is Creighton's third appearance in the Hall of Fame Classic (2002, 2004), with both previous showings taking place when the event was known as the Guardians Classic. The Bluejays are a perfect 10-0 in the event all-time, and were the first team to win the event twice.
In 2002 Creighton defeated UT Arlington (106-50) and Furman (82-57) to start the final season at the Omaha Civic Auditorium before heading to the venerable Municipal Auditorium and defeating IUPUI (99-52) and Notre Dame (80-75). Kyle Korver was honored as the MVP, while current Bluejay radio analyst Brody Deren also earned All-Tournament Team accolades.

In 2004, Creighton beat Alcorn State (74-40) and Iona (68-62) in Omaha. The Jays then trekked to Kansas City and beat Missouri (78-54) and Ohio State (65-63 in overtime). Tyler McKinney was named Tournament MVP after setting an event record with 30 assists and draining a game-winning shot with 4.2 seconds left in the final.
Monday night will be a battle between two coaches who are among the most prolific father/son scoring duos in NCAA history. Greg McDermott scored 1,033 points at Northern Iowa, while his son Doug McDermott scored 3,150 points at Creighton while playing for his father (5th most all time). Steve Alford scored 2,438 points at Indiana, while his son Bryce Alford scored 1,922 points at UCLA while playing for his father (4th most).
---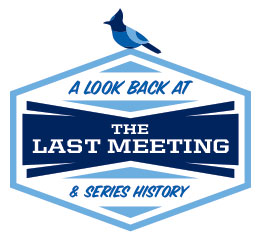 Creighton and UCLA have met three times, but not since 1963 when the Bruins handed CU a 95-79 loss in Long Beach, CA. The Jays won the other two meetings, both in Omaha — 34-18 in 1941, and 74-72 in 1961.
That '61 tilt at the Civic Auditorium featured the legendary John Wooden early in his tenure as coach, and saw the Jays rally from a 15-point deficit to win. Larry Wagner, described by the Omaha World-Herald as a "5-foot-9-1/2 perpetual-motion guy", scored 21 points off the bench and keyed the comeback. He hit three consecutive baskets, the first two on dribble-drives to the rim and the third on a left-hand hook shot to give them the lead. Then he made four straight free throws, all on one-and-one opportunities, in the final minute to clinch the victory.
Paul Silas had a ho-hum game by his standards: 23 points and 26 rebounds. Those 26 rebounds would be a first-paragraph item in a career wrap-up bio for most players; it's not even a top-15 rebounding game in the career of Silas. He had 17 games with more boards than that, including nine times where he grabbed 30 or more in a game.
---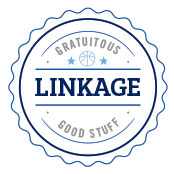 Silas, and his 1,751 career rebounds (six hundred more than any other Bluejay, and he only played three years!) were enshrined into the College Basketball Hall of Fame in Kansas City on Sunday. More than 50 years later, he still ranks sixth all-time in D1 for career rebounds, and first among players who played just three seasons, as everyone did in his era of freshman teams.
He owns the top 22 single-game rebounding totals in Creighton history, with a high of 38 vs. Centenary on February 19, 1962. It's such a ridiculous collection of games that the CU record book (at least in the media guide) leaves off 23 — yes, twenty-three — games where Silas had more rebounds than the next closest Bluejay so that they can show a few other names in the list without taking up an entire column.
Silas grabbed 33 rebounds ("only" the sixth-most of his career) in a 1963 game against then-No. 6 UCLA, which is the last time these teams met. Here's some pictures from the HOF ceremony:
Pretty special group of Hall of Fsmers being inducted into the @CBHOF this year, including… pic.twitter.com/YC8rDvijti

— Rob Anderson (@_robanderson) November 20, 2017
Creighton great Paul Silas is awarded his @CBHOF medal. pic.twitter.com/qac7vlS756

— Rob Anderson (@_robanderson) November 20, 2017
Paul Silas with Greg McDermott. #Creighton #CBHOF pic.twitter.com/frXdH9AjMf

— Rob Anderson (@_robanderson) November 20, 2017
Pretty impressive @CBHOF class. #creighton #cbhof pic.twitter.com/gVLFa7zSfx

— Rob Anderson (@_robanderson) November 20, 2017
Few have ever represented @BluejayMBB like #CBHOF inductee Paul Silas. pic.twitter.com/yiKRlN4DcP

— CBHOF (@CBHOF) November 19, 2017
A dominant inside force for @BluejayMBB.

Welcome to the #CBHOF, Paul Silas! pic.twitter.com/HLtfHSTC4J

— CBHOF (@CBHOF) November 20, 2017
Legends. Icons. Hall of Famers.

We salute you, #CBHOF Class of 2017! pic.twitter.com/jY19xMO3FJ

— CBHOF (@CBHOF) November 20, 2017
Tim Duncan and Paul Silas.

Two of the most dominant big men the game has ever seen. #CBHOF pic.twitter.com/8Mvt5LtT7N

— CBHOF (@CBHOF) November 20, 2017
Rob Anderson shared some videos of Creighton players enjoying the games at the College Basketball Hall of Fame prior to the ceremony. Here's a game of Pop-A-Shot between Marcus Foster and Mitch Ballock:
Pop-a-shot… Marcus vs. Mitch pic.twitter.com/pzfSje2bwt

— Rob Anderson (@_robanderson) November 20, 2017
Here's Ronnie Harrell in a passing drill:
Ronnie takes on a passing exhibit at the College Basketball Hall of Fame Experience. pic.twitter.com/EVwKReb8zm

— Rob Anderson (@_robanderson) November 20, 2017
And here's Jacob Epperson and Khryi Thomas measuring their wingspans:
Creighton's Jacob Epperson measures his wingspan at the @CBHOF exhibit. pic.twitter.com/CY3qs1kI7E

— Rob Anderson (@_robanderson) November 20, 2017
#Tazz #khyrifense #CBHOF #Creighton pic.twitter.com/2DKsQRDcPR

— Rob Anderson (@_robanderson) November 20, 2017
---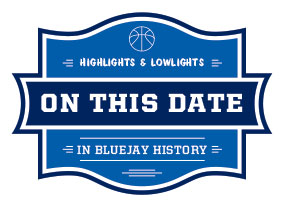 On November 20, 2011, Creighton defeated Iowa 82-59 in the "Dale Howard Classic" in Des Moines. Doug McDermott and Gregory Echenique combined for 40 points and 18 rebounds, abusing the Hawkeye bigs all game long. CU out rebounded them 43-28 (and 32-18 on the defensive glass), and shot nearly 60% from the field including 9-19 from three-point range.
I'd forgotten all about the postgame comments from one of the Hawks' better players until looking back at the WBR archives.
"Creighton won the battle at every position, had the bigger, more athletic team, shot well but not unsustainably well, and proved over the course of 40 minutes to be the vastly superior team. All of which makes it incredibly frustrating to hear Melsahn Basabe, a good player for the Hawks, say this after the game:
"We're a Big Ten team," Iowa forward Melsahn Basabe said when asked about the three blowout victories to start the season. "You're supposed to beat all those teams by 40 to 50 points. We're supposed to beat them by more, honestly. Think about it. You're supposed to kill teams like that. It gets tougher. We're in the Big Ten. That was a Missouri Valley team."
Yeah, the Jays are just a Missouri Valley team. A Missouri Valley team that led by as many as 33 points, and won by 23, convincing everyone who the better team was except, apparently, for Melsahn Basabe."
Occasionally it was fun to write with an enormous chip on your shoulder in the MVC days. Occasionally. That was one of those times.
Ott had a much better synopsis of the game, naturally.
Here's the highlights:
---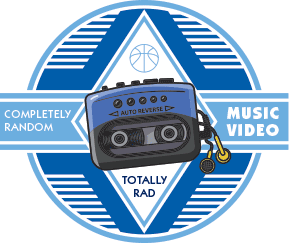 ---
The Bottom Line:
Last Wednesday, Creighton beat Northwestern 92-88 in a fun, back-and-forth, fast-paced game. My guess is this one will be even wilder, with even more offensive fireworks. KenPom favors UCLA by one, and lists the outcome as a 51/49 tossup. Vegas has Creighton as 1.5 point favorites, with an over/under of 171. I'll take the over on both.
Creighton 99, UCLA 92
Comments
Tagged in: