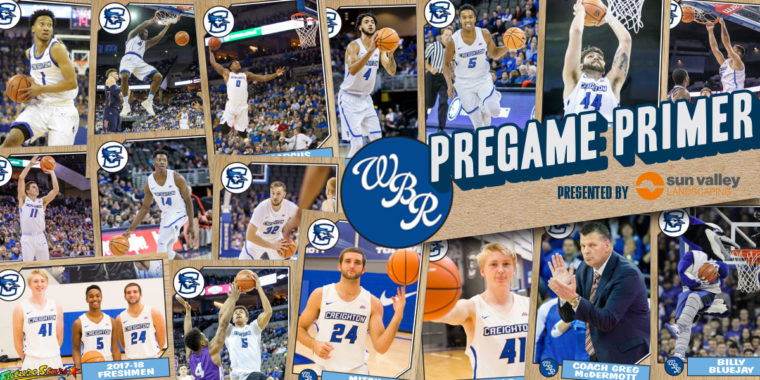 Pregame Primer: Creighton Continues Opening Weekend with Sunday Night Tilt vs Alcorn State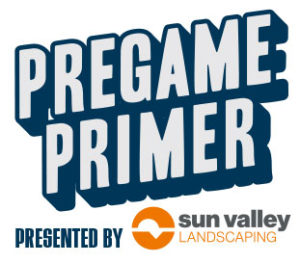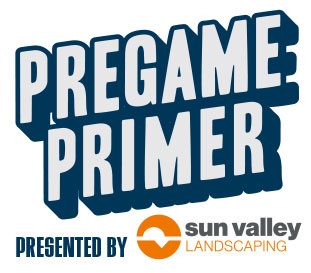 The opening weekend of the college hoops season continues when Creighton plays host to Alcorn State on Sunday night. The Braves were 18-14 a year ago but ranked just 285th by KenPom because once they got to SWAC play — the worst conference in D1 by a fair margin — they feasted on a schedule heavy with teams ranked in the bottom 30 of D1, while losing three times to the best team in their league (and eventual NCAA Tourney representative) Texas Southern.
Returning from that team is leading scorer Reginal Johnson, a 6'5″ 205-pound forward who averaged 15.6 points and 7.1 rebounds per game last season. The SWAC's preseason player of the year, Johnson was a remarkable 158-268 (.590) on two-point shots a year ago. Despite not starting a single game, he scored in double figures in 31 of 32 contests, averaging 25.1 minutes per game. Johnson had 12 points on 5-12 shooting, along with five boards, in their season opener at LSU Friday night.
Also back is guard A.J. Mosby, a 6'3" senior. A second-team All-SWAC preseason selection, Mosby scored 15 points at LSU on 7-13 shooting, and corralled three steals. Johnson and Mosby combined for 27 of the Braves' 59 points in that game, and took 25 of their 59 shot attempts. No one else is close in terms of their averages from a year ago or their production on Friday night.
Other players of note are:
Guard Avery Patterson, a 6'2" senior who averaged 4.4 points and 1.7 rebounds a game last year and scored seven points on 2-6 shooting with three turnovers Friday night
Guard Maurice Howard, a 6'1" sophomore who scored six points off the bench Friday night but was a regular starter a year ago when he averaged 6.8 points and 2.2 boards
Yalen Reed, at 6'7" the tallest of their regular rotational players. Reed played 22 minutes on Friday, going 0-3 from the floor and scoring a single point with four rebounds
Tyler Carter, who played 10 minutes mostly late in the game Friday, is also 6'7" but inexperienced and undersized, especially against power conference teams with legit big men to play against him.
LSU handled Alcorn State 99-59 on Friday, and a similar result seems likely Sunday night in Omaha. A national TV audience on FS1 of people looking for an entertaining alternative to the NFL's Sunday Night game aren't likely to find it here, but for Bluejay fans hungry for a second helping of hoops on this opening weekend it'll do.
---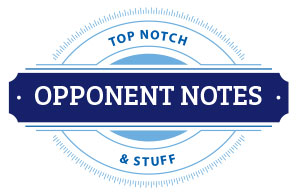 Alcorn State has finished second in the SWAC each of the last two years, behind their nemesis Texas Southern.
Montez Robinson owns a 33-30 record in his third season as head coach at Alcorn State, which is also his career mark. Robinson was named 2017 SWAC Coach of the Year and has led the Braves to back-to-back 13-5 league finishes.
Alcorn State surrendered 1.43 points per possession to LSU on Friday night, as the Tigers were 25-40 on two pointers, 11-19 from three, and had just seven turnovers. The Tigers also had offensive rebounds on nine of their 23 missed shots.
---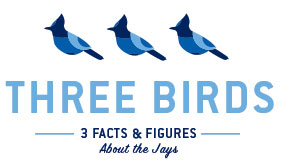 Manny Suarez (born Nov. 12, 1993) turns 24 on Sunday. He's nearly 14 months older than his next-closest teammate, Tyler Clement (Dec. 25, 1994).
From 2003-15, Creighton never had more than the 38 field goals it had vs. Texas Southern on November 14, 2015. In the last 12 months alone, Creighton has had five different games of 40 or more field goals, including Friday night when they made 40 shots against Yale. The arena record? 41 vs Longwood last December.
Both Marcus Foster (23) and Khyri Thomas (22) scored 20 or more points Friday night. Creighton had not seen multiple players each surpass 20 or more points in the same season-opener since November 16, 2008, when both P'Allen Stinnett (30) and Booker Woodfox (26) did it against New Mexico.
---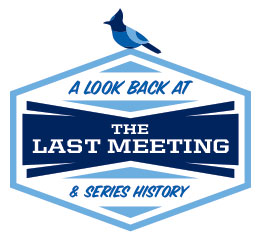 Creighton and Alcorn State have met twice, with CU winning both times in spectacular blowout fashion.
On November 15, 2004, Creighton beat Alcorn State 74-40 in the season-opener. The Braves' 40 points in that game remain a CenturyLink Center record for fewest points scored; the 11 points they scored in the first half of that game is also a record for fewest points scored in a half. Kellen Miliner opened his senior season with 20 points in 22 minutes in that game, while Nate Funk had 17 points in 19 minutes on 7-of-8 shooting.
The other time? On November 8, 2013 Creighton began a historic season with a 107-61 thrashing. That one was competitive for a bit longer than the first meeting; With 9:32 to play in the first half, Alcorn State improbably took a 23-22 lead. The Morning After had this to say:
"Instead of calling timeout to regroup, as so many coaches like to do, Greg McDermott trusted his senior-laden team to figure it out on their own. They responded with a blistering 16-0 run over three-and-a-half minutes, highlighted by a steal from Austin Chatman, who dished to Doug McDermott on a fast break; McDermott missed but Will Artino was following and tipped the misfire back into the hoop. It was the deciding sequence of the game, as Alcorn State was never closer than nine points the rest of the way.

…

It was close for the first ten minutes of the game, although that's understandable due to the fact that none of Creighton's players or coaches had seen a second of gamefilm of the Alcorn State team — the only tapes available were from last season, and just one player among their top contributors remains from that team.

The combination of Creighton adjusting on the fly to Alcorn State's personnel and schemes, and Creighton's overwhelming depth, were way too much for the Braves the longer the game went. From the 9:32 mark when Alcorn State briefly led 23-22 until the final horn, Creighton outscored them 85-38, which is, simply put, absurd.

Two separate 16-0 runs, one in each half, helped the Jays pile on. The first took the Jays from a 23-22 deficit to a 38-23 lead; the second came early in the second half with CU up 61-40. Over the next seven minutes, they'd grow that lead to 77-40, thanks in large part to six — yes, six — steals.

All of this despite only getting 20 minutes from Doug McDermott, who played just three minutes in the second half thanks to picking up two quick fouls in the opening moments after halftime. If it's possible to have a frustrating night and still score 20, this was it. He was "only" 7-13 from the field, and two of his four fouls were offensive."
---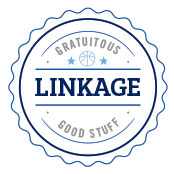 This matchup is part of the "Visitor's Subregional" portion of the CBE Classic, where each of the four teams who will compete in Kansas City host two teams from a pool of four participants. Those teams? Alcorn State, Central Arkansas, South Carolina State, and Yale.
Blogging The Bracket looks at the entire field, and if it's any consolation for Sunday's anticipated blowout win, ranks the KC portion of this tourney as among the best in the country.
---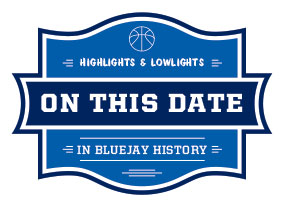 On November 12, 2010 the Greg McDermott Era at Creighton officially tipped off with a 71-57 win over Alabama State. All of WBR's postgame coverage from that game is fun to look back at but how's this for describing Doug McDermott and Jahenns Manigat after their first game?
"There were other key performances on opening night, too. Jahenns Manigat, the freshman guard from Canada, made 3-5 from long range for 12 points in 22 minutes, but it was his energy off the bench — on defense, going after loose balls, keeping his teammates up when the game turned tense in spots — that while can't be quantified with stats, is impressive for a freshman and gives the Jays another dimension they lacked last year.
And of course, Doug McDermott, who after 18 points in the exhibition last week had 16 points and 7 rebounds in the opener. He's a throwback to an earlier era of Creighton hoops (or to Greg McDermott's teams at UNI, for that matter) in that he doesn't overwhelm you with physical skills, and if you're an opponent, you don't see any one area of his game that makes it obvious why he's as good as he is. Yet he's almost always in the right place for rebounds, for tip-ins, to catch passes for easy baskets, and on defense. He just has that intangible about him that can't be coached. He's the type of player you play against, aren't necessarily impressed with, then you look up at the end and he's got 15 points and 8 rebounds and you say to yourself "How the heck did that happen?". And he does it every single night. Creighton's had a lot of those type of players over the years. They've won a helluva lot of games with those type of players. They'd gotten away from that in recent years, but with Doug McDermott, they've got another one of them, and an awfully good one, I'd say."
I'm quite often a damn fool — my wife would say it's most of the time, tbh — but every once in a blue moon I look back at something I wrote years ago and think there's a tiny chance I have brief moments of clarity.
Then again, I may have undershot his ceiling at 15 points a game. His ultimate career arc would have seemed absurd on the morning of November 13, 2010, however.
---
Completely Random, Totally Rad Music Video of the Day:
The Bottom Line:
Games like Sunday night are invaluable for a team with as many moving parts as Creighton has early in the 2017-18 season. Another chance for Martin Krampelj and Kaleb Joseph to build confidence. Another opportunity for Mitch Ballock, Ty-Shon Alexander and Manny Suarez to get experience in a D1 game.
Another chance to see a bunch of high-flying dunks from Marcus Foster, Khyri Thomas and others because let's be honest, against a lineup of players 6'7″ and shorter, that's happening.
A lot.
Creighton 103, Alcorn State 63
Comments
Tagged in: