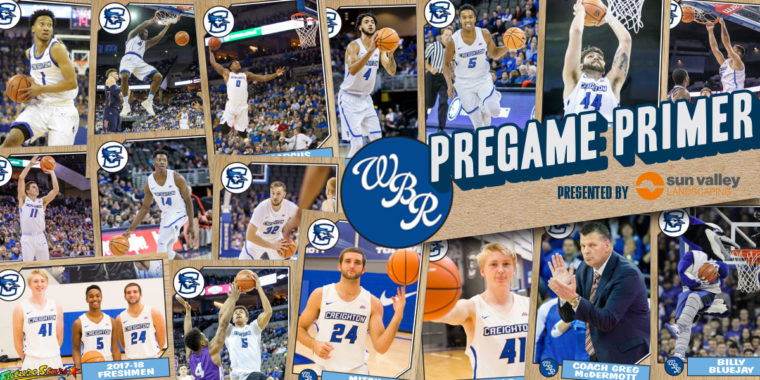 Pregame Primer: Creighton Hosts Maryland Eastern Shore Looking to Build Momentum
There's no sense in dancing around it, so let's just say it: Creighton's opponent on Friday night is really bad. Maryland Eastern Shore is ranked 343rd out of 351 D1 teams by KenPom, 349th in the ESPN BPI ratings, and though their RPI is a little better at 207 (buoyed so far by a non-conference schedule rated 62nd toughest in the country), this is a team that has struggled to play competitive basketball so far in 2017-18.
UMES owns losses in true road games at Maryland, Georgetown, St. Bonaventure, Old Dominion, Duquesne, Liberty and Virginia Tech. Those losses have come by an average of 37 points, with both Maryland and Virginia Tech demolishing them by 50+ (the final scores were 96-43 at Maryland, and 93-40 at VT). Their minus-23.9 scoring margin is the second-worst in all of D1. The closest loss came to Liberty, who beat them by 22, but the Hawks scored just 16 first-half points in that one and "rallied" late to make the score a bit closer. Their three wins came against DIII Valley Forge, and a pair of similarly struggling D1 teams in Jackson State and American University, who they beat by a combined seven points.
Those outcomes aren't flukes, either. UMES ranks among the worst 10 teams in D1 in a whole slew of statistical categories.
Offense:
Effective field goal percentage of 39.7% is second-worst in D1.
Three-point shooting percentage of 24.2% is also second-worst.
Two-point shooting percentage of 42.0% ranks 331st.
Defense:
They allow an offensive rebound on 41.5% of opponent's missed shots, second-most in D1. How bad is that, exactly? Seton Hall is one of the best offensive rebounding teams in America, as Bluejay fans are all too aware. The Pirates *only* grab an offensive board on 37.5% of their missed shots. UMES' opponents grab offensive boards like a super-charged team full of Angel Delgados.
Their opponents have a 58.9% effective field goal percentage, ranking 338th. By way of comparison here, Creighton has an eFG% of 59.4% for the season, which is 10th best in all of college hoops — so UMES turns every opponent's offense into Creighton.
Their opponents score 115.9 points per 100 possessions, which is frankly absurd (only one team in college basketball gives up more). Creighton for the season is at 114.8, so if every UMES opponent scores like Creighton does, imagine what Creighton might do against this defense.
Likely because of their shortcomings on both ends of the floor, UMES grinds games to a halt more than almost any team in the country. Their average possession length is the longest in college basketball at 20.3 seconds, a full three seconds longer than the average team and six seconds longer than Creighton (14.3, which ranks 7th fastest in D1). Despite giving up 90 or more points four times, they've not had a game with more than 70 possessions yet this year; Creighton's had three games with more than 80 possessions. When UMES is on offense, you're going to see a lot of walking the ball up the floor, a lot of stalling, and a lot of waiting until the final 10 seconds of the shot clock to initiate offense — 250 of their 608 shot attempts this year (41%) have come with 10 or fewer seconds left on the shot clock, and 157 shots (25.8%) have come with five or fewer seconds left.
If this game is closer than 30 points, it's because Creighton came in (understandably) unfocused at the end of finals week. Remember the 66-65 escape over Oral Roberts a year ago on the Friday night of finals? That ORU team was decent enough to pull an upset on a night like that. This UMES team is not, but that also makes them harder to concentrate on in practice. It wouldn't surprise me if this one isn't quite the demolition it should be. On paper, Creighton ought to win by about 50 — which sounds absurd but remember, both Virginia Tech and Maryland beat them by 53.
In real life, it will probably be closer than that. But not much.
---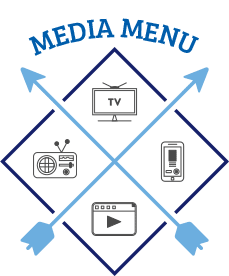 Tip time: 7:00pm
Venue: CenturyLink Center Omaha
TV: FS1

Announcers: Vince Welch and Donny Marshall
In Omaha: Cox channel 78 (SD), 1078 (HD); CenturyLink Prism channel 620 (SD), 1620 (HD)
Outside Omaha: FS1 Channel Finder
Satellite: DirecTV channel 219, Dish Network channel 150

Radio: 1620AM

Announcers: John Bishop and Josh Dotzler
Streaming on 1620TheZone.com and the 1620 The Zone mobile app

For Cord Cutters:
---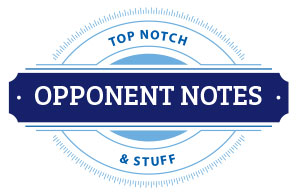 UMES' leading scorer is Miryne Thomas, a 6'8″, 190 pound freshman who averages 11.9 points and 5.4 rebounds a game. Their only other player averaging in double figures is 6'7″ sophomore Tyler Jones, who scores 10.8 points and grabs 5.5 boards a game. Ahmad Frost is close, though, at 9.8 points per game and is their top three point threat (though that's relative; he makes an average of 1.5 threes a game, and shoots just over 27% on them).
Creighton assistant Steve Merfeld's 2001 Hampton team, which famously upset #2 seed Iowa State in the NCAA Tournament, featured two members of the current UMES staff. Bobby Collins took over at Hampton in 2002 after Merfeld left for Evansville, and is currently the head coach at UMES, while Ed Huckaby is an assistant. The three coaches had a reunion at Thursday's shoot around:
In 2001, Ed Huckaby, Steve Merfeld and Bobby Collins helped coach 15th seed Hampton to a legendary NCAA Tournament upset over No. 2 Iowa State.

They reunited today before Creighton (Merfeld) meets Maryland Eastern Shore (Huckaby/Collins) tomorrow. pic.twitter.com/LCUftp928c

— Rob Anderson (@_robanderson) December 15, 2017
---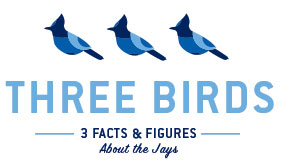 Creighton has dominated the series over Nebraska recently, winning the past seven meetings by an average of 14 points. The Bluejays have been just as dominant in the game following the Nebraska victory, winning the last five games following a victory over the Huskers by an average of 29.2 points, and the first home game after meeting Nebraska in each of the previous 12 seasons by an average of 20.58 points.
Creighton has won every Friday home game it's played since December 12, 1975 (24 straight games), back when Greg McDermott was 11 years old, and more than 23 years before current Bluejay freshman Ty-Shon Alexander, Mitch Ballock and Jacob Epperson were born.
Martin Krampelj did not have a double-double in the first 44 games of his career, but has turned in consecutive double-doubles in his past two games. Krampelj is the first Creighton player with point/rebound double-doubles in consecutive contests since Doug McDermott on March 1 and March 4, 2014.
---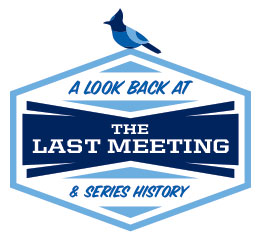 Creighton and Maryland Eastern Shore have never met, though Greg McDermott is 1-0 against Bobby Collins. Mac's 2007 Iowa State team defeated UMES 58-44 on November 9, 2007 in Ames. McDermott is also 7-0 in his career against teams from the MEAC, and 3-0 at Creighton.
---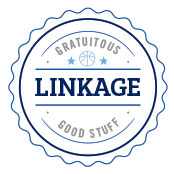 Doug McDermott has excelled with the New York Knicks so far this year. CleaningTheGlass.com breaks down the differences in his game this year and how the Knicks are utilizing his talents, with some comparisons to sets the Bluejays ran for him at Creighton.
Doug McDermott is having the best year of his career, utilizing the uncanny aptitude for moving off the ball he honed at Creighton.

That and more in this week's Friday Film: https://t.co/XP4pjaeNJm pic.twitter.com/vkrIgVIavV

— Ben Falk (@bencfalk) December 15, 2017
Speaking of #ProJays, Justin Patton made his professional debut last Friday for the Iowa Wolves, the G-League affiliate of the Minnesota Timberwolves. He had 15 points, 7 rebounds and 4 blocks in his debut, some of which are in this shown in this clip:
An impressive debut by the rookie, @JustinPatton17.

15 pts | 7 rebs | 4 blks pic.twitter.com/TgrlsJPI1E

— Iowa Wolves (@iawolves) December 9, 2017
In a win over Memphis this week, Patton had this dunk — watch where he takes off from.
In case any @Timberwolves fans are looking for a @JustinPatton17 update… pic.twitter.com/s9IXIBFMK4

— Iowa Wolves (@iawolves) December 14, 2017
---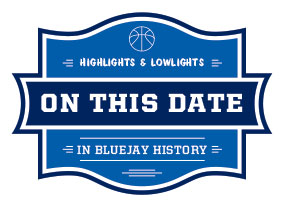 On December 15, 2012, Creighton rode a stellar defensive effort to a 74-64 road win over California. But the story (as it so often was) was a massive game from Doug McDermott. From Ott's recap:
It is amazing what having the best player on the floor can do for a basketball team.

While Cal's prolific scorer Allen Crabbe was struggling, Creighton's Doug McDermott continuing a torrid stretch of play. He was the best player on the court (again) and carried Creighton on his back (again). McDermott dropped 34 points on Cal, doing so in a scarily efficient manner: 10-17 from the field, 4-7 from three-point range, and a perfect 10-10 from the free throw line. He was a rebound away from a double-double, too.

In the five games since the Jays returned from Las Vegas, McDermott has improved on his usual stellar play and taken it to another level. He is averaging 27 points per game during that stretch, making 59% of his shots from the field, 68% of his three-point attempts, and 87% of his free throws.

Entering the week, McDermott's 23.7 ppg is third in the country, behind Lehigh's CJ McCollum at 24.9 ppg and Virginia Tech's Erick Green at 24.8 ppg. His 261 points lead America.

Saturday, with a shortened and ineffective bench, the CU coaching staff put the ball in McDermott's hands and asked him to take over the game. He obliged.
---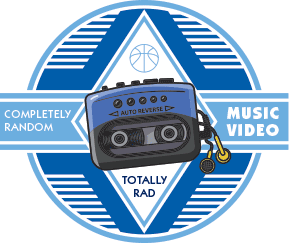 Stone Temple Pilots return with new singer Jeff Gutt, who sounds (to me at least) remarkably like the late Scott Weiland. Here's their new single, which I'm digging far more than I expected to.
---
The Bottom Line:
CU rolls, but the realities of finals week make this one close — relatively speaking — for a while.
Creighton 102, UMES 67
Comments
Tagged in: