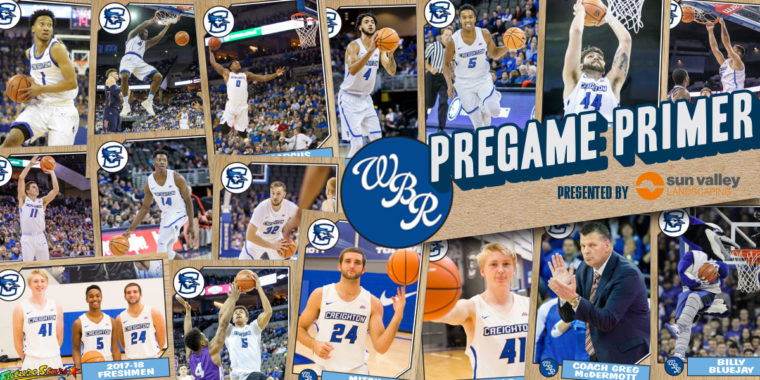 Pregame Primer: Creighton Opens 2017-18 Season Against Yale
Creighton opens their 100th season of men's basketball with one of their toughest opening night opponents in years when they take on the Yale Bulldogs on Friday night. Yale has won 82 games the last four years, including a 42-14 record in conference games, and returns three of their top four scorers from a year ago — plus Makai Mason, a dynamic scorer who missed last year with an injury. They're the favorite in the Ivy League according to several prognosticators, and it's not hard to see why.
It's unquestionably the toughest opener of the Greg McDermott Era, though that's a low bar to clear; his team's past opening opponents were Alabama State, North Carolina A&T, North Texas, Alcorn State, Central Arkansas, Texas Southern, and UMKC — barely an NCAA or NIT team among them. (Alabama State won the SWAC tourney with a 17-17 record in 2010-11 to claim an automatic NCAA bid, Texas Southern eeked out an NIT bid in 2016, and UMKC went to the CBI last year. The rest finished with losing records. None were highlights of CU's resume come March.)
Yale is a much stiffer test than any of those teams, but that's a good thing this year because there's no time for easing into things when your next two weeks of games include battles against Northwestern, UCLA, and either Wisconsin or Baylor, with Gonzaga waiting shortly thereafter. Things get real tough real fast, so they may as well hit the ground running.
It's the return of Makai Mason that headlines most previews of the 2017-18 Yale team, and with good reason. The first-team All-Ivy League pick two years ago averaged 16.0 points and 3.8 assists as a sophomore, and had 31 points to key a first-round NCAA Tournament upset of Baylor. He was the preseason conference player of the year prior to his junior season, but suffered a broken foot in a scrimmage against Boston University one week before the season began and missed the entire season. He's back this year, and is once again the preseason Ivy League player of the year.
In the Ivy, players have just four seasons to play four, meaning a redshirt for any reason — medical included — takes away a year of eligibility. That sets up the extremely odd and potentially awkward situation of Mason announcing a year in advance that he will play as a graduate transfer for Baylor in 2018-19, after playing his senior season for Yale this year. Can you imagine if they were to meet in a postseason tourney this year? Fun times.
Mason is part of an acclaimed backcourt; NBCSports.com ranked Yale's backcourt the 20th best in the country. Sophomore Miye Oni is already on NBA scouts' radars after an explosive performance at the Nike Skills Academy in August, and his numbers as a freshman speak to his ability — he tied for the team lead in scoring (12.9 points/game), was fifth in the Ivy League in rebounds (6.3/game), 10th in assists (2.7/game), fifth in blocked shots (32), and made an average of 2.1 three-pointers a game. YouTube is littered with highlights of Oni posterizing defenders with his dunks; here's his five best from last year:
How the Bluejays defend Oni will be one of the more fascinating subplots in this matchup. You'd assume Khyri Thomas would draw the assignment of guarding Mason, so who will be tasked with slowing down Oni? Complicating matters is the fact that Yale has not played a public exhibition this fall, so there's no film available to put a scouting report together. As McDermott noted when he spoke to the media earlier this week, Creighton's staff is reliant on film from last year, and in the case of Mason, two years ago.
Alex Copeland gives them a third experienced guard, as he tied for the team lead in scoring (12.9 points), scored 20 or more in six games, and made 48.4% of his shots from the field a year ago. He's not much of a threat from the perimeter, though, making just 22-75 from outside (29%) a year ago — most of Copeland's damage, and the lions' share of his shot attempts, come inside the arc.
The frontcourt is a different story. Sam Downey, their 6'9″, 225 pound center, graduated after last year and leaves a void in the middle, literally and figuratively. Sophomore Jordan Bruner will likely take over Downey's starting role, and is a promising young player for the Bulldogs; he shot 51% from the floor a year ago, averaged 5.6 rebounds a game, and blocked 55 shots for the year, all off the bench.
Blake Reynolds, a 6'7″, 240-pound forward, started every game a year ago and stretches defenses with his jump-shooting ability; he made 41 three-pointers in 2016-17. 6'8″ sophomore Austin Williams, who appeared in 14 games off the bench a year ago, should see a bigger role this year, too.
Yale is a solid, disciplined team with some great playmakers in the backcourt and a bunch of question marks up front, much like Creighton. It won't be your typical opening night game where the coaching staff has the luxury of experimenting a bit and getting plenty of minutes for newcomers in a game that counts. This one should be highly competitive.
---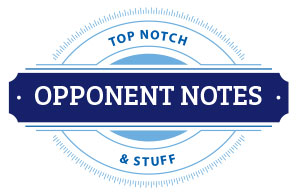 Yale has 12 games against teams that won at least 20 games a year ago and six against teams that played in the NCAA Tournament. The Bulldogs also face the two teams that met for the postseason NIT championship – winner TCU and runner up Georgia Tech.
It will be a busy start for Yale, which plays 12 games in the first 33 days of the season, including back-to-back road games at Creighton and at Wisconsin to open the season. During non-conference play, the Bulldogs have games in nine different states (Connecticut, Nebraska, Wisconsin, New York, Mississippi, Delaware, Texas, Pennsylvania and Georgia).
Yale was picked as the Ivy League preseason favorite by a number of outlets, including NBCSports.com. In the official league poll, the Bulldogs received the most first-place votes (8) but were projected to finish second. In his annual ranking of all 351 Division I teams, CBSSports.com's Matt Norlander had Yale at No. 71, the highest of any Ivy team. In addition, the Bulldogs were picked No. 6 in NBCSports.com's mid-major power rankings.
---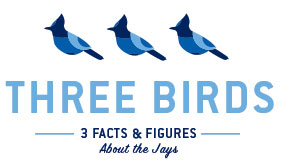 With 19 points vs. UMKC last season, Marcus Foster became CU's highest scorer in his debut since P'Allen Stinnett started his MVC Freshman of the Year campaign in 2007-08 with 23 points vs. DePaul.
Creighton's last freshmen to debut with 10 or more points came last season, when Justin Patton scored 12 points in 22 minutes. Creighton has five players that could make their Bluejay debut on Friday night: Ty-Shon Alexander, Mitch Ballock, Jacob Epperson, Kaleb Joseph and Manny Suarez.
Manny Suarez had a double-double last Friday vs. UNC Pembroke with 13 points and 12 rebounds in just 18 minutes off the bench. One week earlier, Suarez provided 14 points and eight rebounds in 11 minutes of work. In two seasons at Division II Adelphi University (Garden City, N.J.), Suarez averaged 15.1 points and 8.6 rebounds in 58 contests. He produced 20 double-doubles in that time, with single-game highs of 32 points and 17 rebounds.
---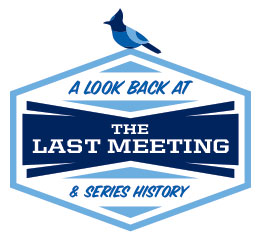 Creighton and Yale have never met. Greg McDermott has never coached against Yale head coach James Jones, either. And McDermott has coached against teams in 31 of the current 32 conferences, but has never faced an Ivy League school.
So this will be new for everyone!
---
---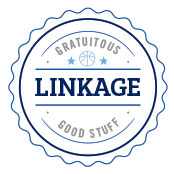 On Wednesday, Creighton officially signed a pair of Top 100 players for their 2018 class. The Kansas City Star ran this story on Christian Bishop, a 6'7" guard-slash-forward from Lee's Summit who will be an intriguing player as a freshman — he has the size of a forward but the ball handling skills of a point guard.
2018 Rivals150 SF Christian Bishop on signing with @BluejayMBB: "It's the perfect start to the next chapter of my life. It feels great. I can't wait to get up there on campus and start working out with the team."

— Matt DeMarinis (@mjdemarinis) November 9, 2017
Marcus Zegarowski also officially became a Bluejay, giving them a true point guard who has played in a similarly high-octane offense in high school to what he'll run at Creighton:
2018 Rivals150 PG Marcus Zegarowski on teaming up with Bishop: "I'm excited. He's going to do really big things at Creighton. … Coach Mac texted us both today and he's really happy that it's officially official. We're both really excited to get up there."

— Matt DeMarinis (@mjdemarinis) November 9, 2017
Check out what head coach Greg McDermott had to say about Marcus Zegarowski! #GoJays #LetItFly pic.twitter.com/rPumYktbNJ

— Creighton Basketball (@BluejayMBB) November 9, 2017
---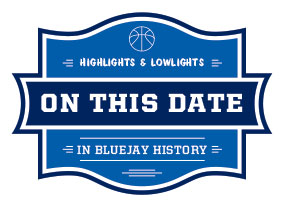 Creighton has played twice on November 10 in their history, both exhibition game wins: a 92-70 win over Athletes In Action in 1990 and a 83-61 win over Global Sports in 2002.
That blowout win in 2002 was the final tuneup for a team that would go on to finish 29-5 and crack the top ten for the first time in school history, and it saw them in fine form: the Jays jumped out to a 9-0 lead by converting four straight turnovers into points. Michael Lindeman made a layup and buried a 3-point shot, and Larry House scored twice after steals to ignite the Bluejays' quick start. They led by 22 points just 10 minutes in, and cruised the rest of the way.
One interesting side note: Terrell Taylor, just months removed from burying an overtime dagger to upset Florida in the NCAA Tournament (and subsequently leaving Creighton prior to his senior season), played for one of Global Sports' two teams that fall. A return to Omaha wasn't in the cards, however, as the version of Global Sports he was assigned to played games across the southeast, instead of the version that visited here.
---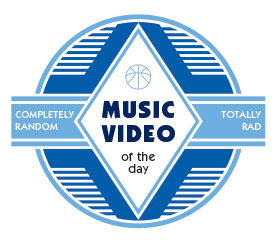 Earlier this fall, my wife and I trekked to Kansas City to see U2 at Arrowhead Stadium as part of their Joshua Tree 30th Anniversary tour. It was a great show, and not just because 1980s U2 is the very best U2.
It was also great because the opening act was Beck, who played a couple of new songs, including this one.
The Bottom Line:
Yale's backcourt is good. But so are Marcus Foster and Khyri Thomas. And the Jays are at home. KenPom has this as a nine-point CU win; Vegas was at 8.5 when we went to press. I'll go with the over and predict a 14 point win.
Creighton 90, Yale 76
Comments
Tagged in: