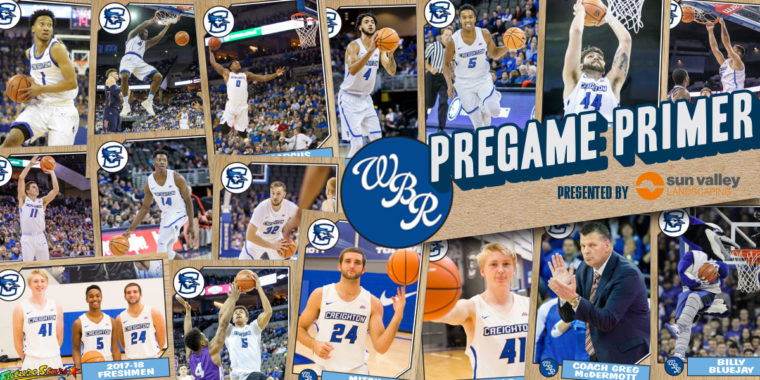 Pregame Primer: Creighton Returns Home to Take On SIUE
Following three straight games against ranked opponents away from Omaha, the Bluejays get a bit of a breather on Saturday when they take on the SIU-Edwardsville Cougars. SIUE is just 1-3 on the season, and ranked in the 300s by most computer models after finishing 6-24 (1-15 in the Ohio Valley) last year.
The Cougars are led by Daniel Kinchen, a 6'3", 155-pound junior who's averaging 21.8 points through four contests. 65% of his shot attempts have been three-pointers, and with his slight build (that's not a misprint; he really does weigh 155 pounds) he doesn't typically drive to the rim or even inside the arc very often. Kinchen is a player who's going to try to beat you with a barrage of three-pointers. In a 31-point loss to Purdue earlier this month, he was 4-12 on three-pointers and 2-5 on all other shots. In their win over Stetson, he was 6-9 on three's and 1-4 everywhere else. And in their loss to Western Illinois, he shot 6-14 from three-point range and 3-8 on two-point attempts.
He'll almost certainly be guarded by Khyri Thomas on Saturday, which means his life will be miserable for two hours. And that likely also means SIUE is in for a long afternoon, because Kinchen has taken 24% of their shot attempts and 42% of their three-pointers this year. He's not going to get nearly that many shot attempts going as he deals with the realities of #Khyrifense, so someone else will need to score.
Jalen Henry is SIUE's second leading scorer, and at 6'8", 220 pounds, Henry is likely to be their most effective offensive weapon against the Jays. Most of his shot attempts have been two-point jumpers — 67% — so whoever guards him will have to be more concerned with that midrange game than with protecting the rim. Against Valpo, who has some decent big guys (including Rik Smits' son Derrik) Henry made 8-11 inside the arc in scoring a season-best 21 points. Against Western Illinois, he made 5-9 inside, and stepped outside to make two out of three 3-point attempts. That's not a big part of his game, but it is something to keep an eye on.
Other players of note include freshman guard Justin Benton, who's been a nice surprise for them so far, averaging 7.8 points, 4.3 assists and 3.0 rebounds. He's come off the bench in all four games, but played nearly 30 minutes a game. Julian Torres, a 6'9", 255-pound transfer from Illinois-Chicago, scored 20 points with five boards against Purdue's frontline and is averaging 8.7 points and 3.7 rebounds. He did not play in their last game, and his status is unknown for this one. JUCO transfer guard David McFarland has averaged 5.3 points and 2.0 assists so far in his SIUE career, though against Purdue he missed five of six shots and committed four fouls in just 21 minutes of action.
---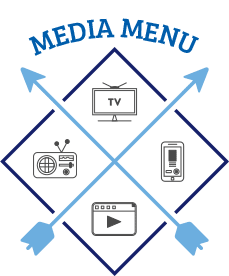 TV: FS2

Announcers: Steve Physioc and Nick Bahe
In Omaha: Cox channel 216 (SD), 1216 (HD); CenturyLink Prism channel 621 (SD), 1621 (HD)
Outside Omaha: FS1/2 Channel Finder
Satellite: DirecTV channel 618, Dish Network channel 397
Streaming on FoxSportsGO

Radio: 1620AM

Announcers: John Bishop and Josh Dotzler
Streaming on 1620TheZone.com and the 1620 The Zone mobile app

For Cord Cutters
---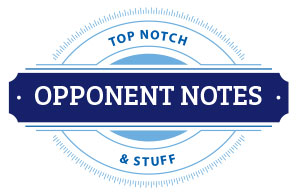 Now in their 10th year of D1 hoops, SIUE has not had a winning record yet, finishing 12-16 in 2014-15 for their best record.
SIUE's head coach is Jon Harris, who played at Marquette during the Dwyane Wade era and was a graduate assistant on their Final Four team in 2002-03. One of his assistants is Brian Barone, who spent several years of his childhood in Omaha while his father Tony Barone was the head coach of the Bluejays.
---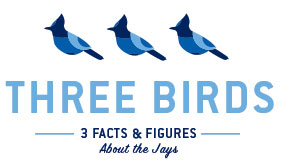 Through games of November 22nd, Creighton is the nation's only team with a pair of top-25 wins this season, and also owns the nation's only win over a top-25 team that has not come on a neutral floor. They've beaten six ranked teams since the start of last season, which is fifth-most in the country — only Villanova, Kansas, North Carolina and Duke have more.
Since being held scoreless in his collegiate debut, Ty-Shon Alexander has scored in double-figures each of the last four games. He's the first Bluejay reserve with four straight games of 10+ points off the bench since Ricky Kreklow from January 10-21, 2015. No Bluejay has scored 10 or more points in five straight games off the bench since Ethan Wragge from November 14-24, 2012.
Freshman Mitch Ballock had 22 points on Monday vs. #23 UCLA, after scoring 26 points combined in his first three games as a Bluejay. His 22 points were the most by a Creighton freshman since Justin Patton had 25 points at St. John's on January 4, 2017.
---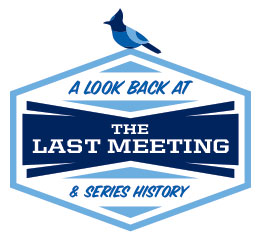 Creighton and SIUE have never met. The Jays played the other SIU campus in Carbondale 89 times, winning 53, during their days in the Missouri Valley.
Greg McDermott is 1-0 career against SIUE, having defeated them 91-55 in 2009 at Iowa State.
---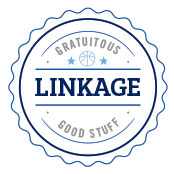 WBR contributor and stat guru Matt Hoover put together these interesting "Assist Flow Chart Graphs" from the Hall of Fame Classic games.
New assist network analysis courtesy of code from @YaleSportsGroup for #Creighton's two games in the @HOFClassic this week.

Note how @Mitchbballin24 was the pivotal player for UCLA game while @MartinKrampelj was central for Baylor #analysis pic.twitter.com/upEq5j9WY0

— Matt Hoover (@Matt_Hoov) November 22, 2017
---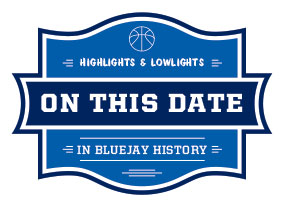 On November 25, 1998, Creighton beat Iowa 75-73 in Iowa City. The game was the first of several senior season contests where Rodney Buford put the team on his back, as "Rodzilla" made five straight shots and had 13 points as the Bluejays outscored Iowa 34-15 in the first 10 minutes of the half, turning a 37-30 halftime deficit into a 64-52 lead. The Jays hit 12 of 15 shots from the field (80 percent) over that stretch, including 6 of 7 three-point attempts (two each by Buford and Sears, and one from both Nerijus Karlikanovas and Corie Brandon).
We looked back at this game in Season One of "Bluejay Rewind" with a highlight reel from that game, and it's a fun one to revisit.
---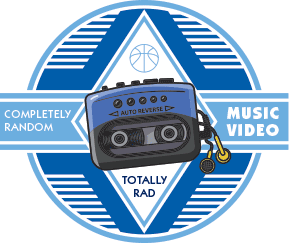 Earlier this week, the Foo Fighters played tribute to the late AC/DC guitarist Malcolm Young with this blistering cover of the band's 1977 song "Let There Be Rock."
---
The Bottom Line:
The Cougars look to have better talent than they did a year ago, but not nearly enough to hang around with Creighton on Saturday.
Creighton 96, SIUE 71
Comments
Tagged in: