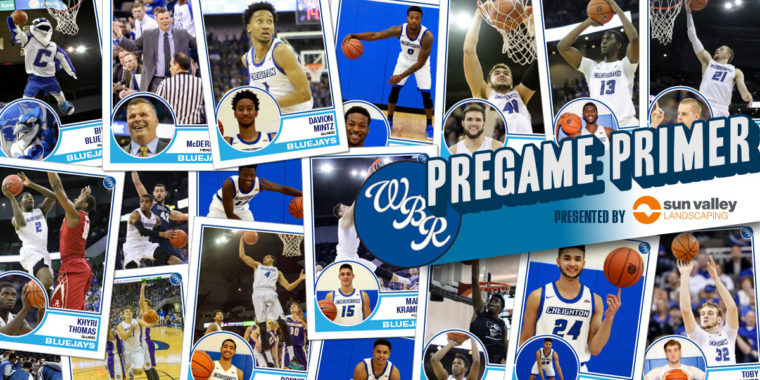 Pregame Primer: Creighton vs Providence, 2017 Big East Quarterfinal
Th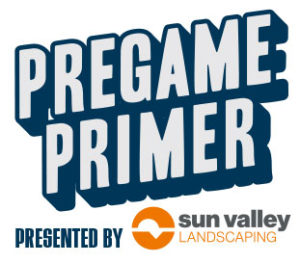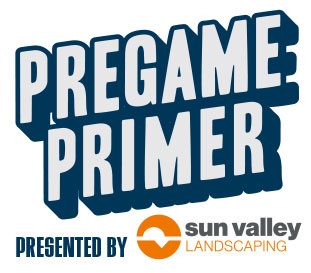 e Big East could garner as many as seven bids to the NCAA Tournament when the brackets are announced Sunday, but several of those bids are contingent on what happens in the conference tourney. Marquette, Providence, Seton Hall and Xavier are all close enough to the bubble that their resume's could use some padding to be safe; according to BracketMatrix's rankings of 132 top Bracketologists, all four teams currently reside in that tenuous spot between a 9 and an 11 seed, meaning all could really use at least one more quality win.
Creighton, defying all odds given their stumble to the finish line and sixth seed in the Big East Tourney, is not just a "lock" for the NCAA's but is slotted as the second #7 seed according to BracketMatrix. Their average seed across the 132 brackets is 6.6, and several teams seeded right around them have also stumbled of late — chief among them Wisconsin (losers of 3 of their last 4), Maryland (2-3 in their last five), and Oklahoma State (lost two straight to end the season), all seeded 6th or 7th. And the teams seeded 8th aren't necessarily poised to move up, either; South Carolina lost four of their last six, Wichita State's already sewn up the auto bid from the MVC but remains a 9 or 10 seed on dozens of brackets and isn't likely to leapfrog to a seven this late, Miami gets the thankless task of playing North Carolina next in the ACC Tourney, and Virginia Tech takes on bubble team Wake Forest in another ACC battle.
A lot can happen between now and Selection Sunday, but with one more win it would take a real surprise to drop Creighton all the way to the dreaded 8/9 game because who's going to jump over them?
That makes Thursday's final Quarterfinal game in the Big East Tournament one with massive, massive repercussions for both teams. Providence goes from "almost a sure thing" to a "lock" with a win; Creighton goes from "might drop to the kiss of death 8/9 game" to "escaping that doom trap" with a win.
So how does Creighton go about getting that win?
When the teams last met two weeks ago, Creighton did almost everything right to win, but couldn't put the Friars away when they had the chance and then couldn't make plays at the end when the game was on the line. Creighton scored 18 more points in the paint than Providence (34-16), outscored Providence 11-0 on fast break points, forced three more turnovers than they committed, were basically even on the glass (-2), went on a 24-3 run in the first half, and held Providence to just one field goal over the final 5:44 of the game. While their defense was holding down Providence, Justin Patton missed three shots and committed a turnover in the final three minutes, Marcus Foster only had one shot attempt in the final three minutes, and the Jays' offense failed to take advantage.
CU bottled up the inside, where Providence traditionally feasts, and got them to take half of their field goal attempts from behind the arc (24 of their 48 shots were threes). For a team that, on average, takes just 35% of their shots from outside that's a big difference. They make just under 37% for the year, but made 50% in that game, and they came in bunches — the Friars hit six of their first seven as part of an early barrage that gave them a 20-12 lead, and hit their first three of the second half to erase a seven-point halftime deficit.
The strategy backfired a bit in Omaha, but worked brilliantly in Rhode Island — Providence was 3-19 from three-point range in the first meeting back in January and 12-24 in the rematch; the odds are pretty good that they'll settle somewhere in the middle Thursday night, and Creighton will likely take those odds.
For example, they'll be totally fine with Emmitt Holt chucking six 3-point attempts again, as he did in Omaha, because while he made three the three he missed were wild — including a pair that barely hit the rim. The 6'7" forward is the Friars second-leading scorer at 12.3 points per game, and their third leading rebounder at 5.2 per game. He had zero rebounds in 31 minutes of the game in Omaha because he spent so much time behind the arc instead of in the paint; while his 35% shooting percentage from outside doesn't scream "dare him to shoot", doing so takes him away from where he best effects other parts of the game.
On the other hand, Jalen Lindsey — a 47% three-point shooter — needs to be ran off the three-point line and face-guarded to prevent him from getting hot early. He's gone 5-10 from outside in the first two meetings, and could be an X-factor for the Friars.
Who will Big East Defensive Player of the Year Khyri Thomas defend? He shut down leading scorer Rodney Bullock in each of the first two meetings, with Bullock shooting 3-13 (and 0-4 from three) in the first game and 4-9 (and 1-4 from three) in the second. Bullock does have a size advantage on Thomas, which was a big reason for his 12 rebounds in Omaha, but he averages 16.1 points per game, and tasking Thomas with shutting him down again is tempting.
But what if they go another way? What if the Bluejays opt to stick Thomas on the 5'11" Kyron Cartwright and take him out of the game? With Ronnie Harrell earning more and more playing time, sliding Thomas over to guard Cartwright at least some of the time and having Harrell harrass Bullock is an option, and an intriguing one.
Another option? Neutral Floor Cole Huff can just outscore one or both of them and we'll not even worry about defense. Huff has played in six games on neutral floors for the Jays, and averaged 19.7 points and 6.0 rebounds in those games while shooting 35-for-63 from the floor (.556), 24-of-41 from three-point range (.585) and 24-of-26 at the line (.923). Of course, the most memorable of those games was at Madison Square Garden last March, when Huff lit up Seton Hall for 35 points. Another performance like that one — watch some of these shots again and weep at the late game breakdowns that keep it from being a better memory than it is — and the Jays will likely be moving on.
---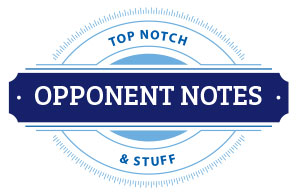 In the Friars' 39-year history at the Big East Tournament, the team has captured the Big East Championship title twice – 1994 (a 74-64 win over Georgetown) and 2014 (a 65-58 win over the Jays). The Friars are 21-34 all-time in the Big East Tournament, and Ed Cooley's 5-4 record makes him only the second coach in school history with a winning record in the tourney, joining Pete Gillen who went 5-4 from 1995-98.
This is the third time Providence has earned the #3 seed in the Big East Tournament. They're 1-1 in their first game as the three seed.
Friar guards have led the Big East in assists five of the last six years. Junior guard Kyron Cartwright leads the Big East both overall and conference play with 6.8 apg and 6.2 apg, respectively. Kris Dunn led the league in assists per game in 2015, preceded by Bryce Cotton in 2014 and Vincent Council in both 2013 and 2012.
---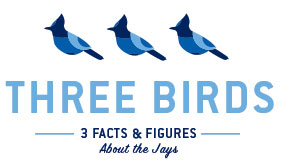 Creighton is 3-3 all-time entering its fourth appearance at the Big East Tournament, where it went 2-1 in 2014 and lost in the finals to Providence in 2014, 1-1 in 2015 and fell in the quarterfinals to Georgetown, and 0-1 in losing to Seton Hall in the quarterfinals last season. Since joining the Big East, Creighton is 1-0 in the opening round, 1-2 in the quarterfinals, 1-0 in the semifinals and 0-1 in championship games. They've won at least one conference tournament game in five of the last six seasons, the only current Big East school that can say that.
The No. 6 seed is 14-11 at the Big East Tournament in the last 11 years. The only No. 6 seed to win the Tournament was Syracuse in 1981, which won the event while playing at home in the Carrier Dome. Creighton is 0-4 all-time as a sixth seed, going 0-1 in the 1986, 1992 and 1997 Missouri Valley Conference Tournaments, as well as the 2016 Big East Tournament.
Marcus Foster has scored a team-high 574 points this season, including a career-high 35 points on Feb. 19 vs. Georgetown. Doug McDermott (581 as a freshman in 2010-11) and Paul Silas (551 in 1961-62 as a sophomore, back when freshmen were ineligible) had been the only previous players to score 500 points or more in their first season on the court for Creighton. Foster can tie McDermott with seven points and pass him with eight or more points on Thursday. Foster owns seven or more points in all 31 games to date this season.
---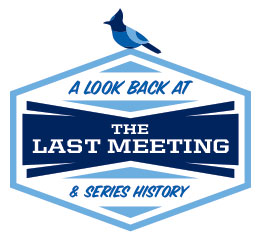 Providence owns a 13-6 lead in a series that dates back to 1961. The teams are 1-1 all-time on neutral floors, with CU winning in Kansas City in 2000, and the Friars winning in the 2014 Big East Tournament final. Providence has won seven of the nine meetings since the two became Big East foes, with the road team winning each meeting this winter.
The last meeting on February 22 ended in a 68-66 Friar victory after Kyron Cartwright nailed a three-pointer with 2.2 seconds to play. That basket gave the Friars their only lead of the final 16 minutes of the game.
---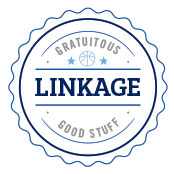 Last Saturday in the Providence Journal, columnist Bill Reynolds filed a terrific profile on head coach Ed Cooley, who grew up in South Providence.
"I first met him when he was a senior at Stonehill College, this kid who had starred on a great state championship team at Central, alongside former Friar Abdul Abdullah. It was 1994.
He talked that day about the dysfunctions of his childhood. How he never knew his father. How he used to eat sugar sandwiches because there never was any meat. How he knew something was very wrong when he was only 9 years old. How he eventually got taken in by a local family, who in many ways, threw him a life raft when he so needed one.
"It was hard for me growing up in South Providence," Cooley said back then. "I was an outcast. I never had good clothes. I never had any money. I was kind of 'bummy'."
Through it all he not only survived, he prospered."
---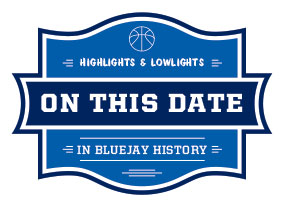 On March 9, 2013, Creighton steamrolled the Indiana State Sycamores in their last-ever MVC Semifinal game, 64-43. Ott's recap from St. Louis fills in the blanks:
"I've been to 15 consecutive Arch Madness weekends, and only once before Saturday do I remember as dominant a half of basketball played by Creighton during that stretch than the one the Bluejays pulled off in the MVC Tournament semifinals against Indiana State. It was nearly 10 years ago to the day, when Creighton shot 49% from the field and held Southern Illinois to 16% shooting during the first half of the 2003 MVC Tournament championship game. The score after 20 minutes was 42-16 Bluejays, but somehow it didn't even seem that close. CU would cruise to an 80-56 win in the title game.
Fast-forward a decade, to yesterday afternoon. Coming off a double-digit win over Drake in the quarterfinals, a win that was hardly a walk in the park, Creighton jumped out to a 14-2 lead over the Sycamores during the game's first 5 minutes. But instead of seeing the Trees mount a push of their own, similar to what Illinois State would do after getting down big against Wichita State in Saturday's second semifinal, Jake Odum and ISU-Blue couldn't make shots or get stops. And the Bluejays' vaunted offense started to snowball.
Just before the under-4:00 media timeout, an Austin Chatman jump shot gave Creighton a 28-point margin, 39-11. The game was over, the remaining 24 minutes merely a chance for Doug McDermott to pad his already impressive stat line and for his father, head coach Greg McDermott, to get some of the Bluejay "Bench Mob" players a few minutes here and there.
By the time the first half closed, the Jays were up 41-18. McDermott and the entire Sycamores squad were tied at the break with 18 points apiece. McDermott made all five of his three-point attempts in the first 20 minutes and only missed one field goal, en route to a ridiculous 18 points and 5 boards in 16 minutes of play. The Jays shot nearly 62% from the field in the first half, including 73% from three-point range (8-11). Meanwhile, Indiana State shot 25% from the floor and didn't make a three in 7 attempts.
After the break, the Bluejays pulled back on the reigns a bit. Coach Mac could rest folks as he saw fit. Starters McDermott (35 minutes), Chatman (34 minutes), and Grant Gibbs (39 minutes) all played nearly all the game Friday against Drake. So it was advantageous that the Bluejays could put the Sycamore away early and save some wear and tear on the regulars. McDermott played 27 minutes against ISU, Chatman logged 29 minutes, and Gibbs played 28 — his lowest total since January 30.
The Sycamores outscored the Jays 25-23 in the second half. But not one of the thousands of white-and-blue-clad Creighton fans at the Scottrade Center seemed to care. Thoughts were floating to making celebratory plans for Saturday night and, for some people, changing travel plans for Sunday. Some folks stuck around to watch Wichita State beat Illinois State, but most Jays fans headed to the hotel lobbies and Sundeckers and other watering holes, content to drink away their last night of Arch Madness in St. Louis."
---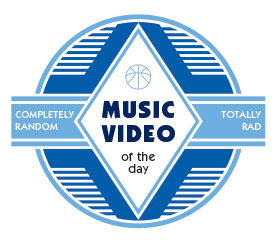 This popped up on the YouTube homepage under "suggested videos"; I don't know what it means, if anything, but I like it.
Comments
Tagged in: