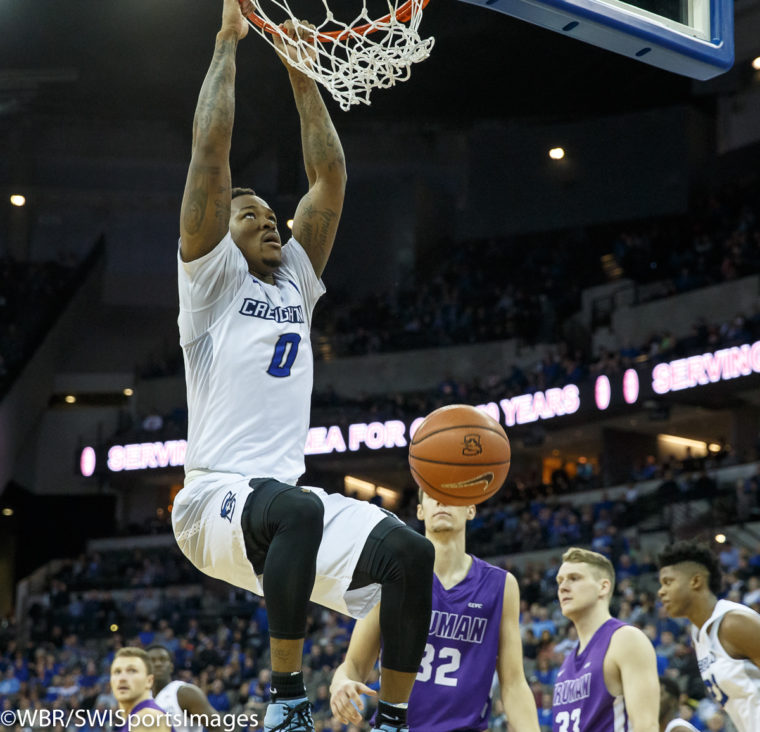 Pregame Primer: Creighton Wraps Up Exhibition Slate Against UNC Pembroke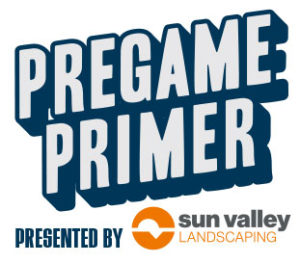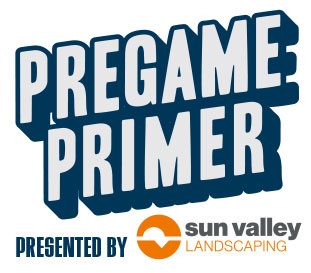 One week after a 29-point exhibition win over Nebraska-Omaha, and one week before the regular season begins against Yale, Creighton finishes the preseason with an exhibition tuneup against UNC Pembroke. It's a bit of an odd matchup at first glance; exhibition games generally come against teams within a reasonable geographic proximity to the host school. Since 2008 when the NCAA did away with the barnstorming teams of former collegians who made up the exhibition slates of most D1 teams, Creighton has played Central Missouri (Warrensburg, MO), Missouri Western (St. Joseph, MO), Nebraska-Omaha, Northern State (Aberdeen, SD), Rockhurst (Kansas City), U of Mary (Bismarck, ND), Sioux Falls, Upper Iowa (Fayette, IA), and Wayne State (Wayne, NE) — all teams within driving distance.
UNC Pembroke may not have geographic ties, but there's still a hook to this game — they're coached by Ben Miller, son of former Northern Iowa coach Eldon Miller, who coached Greg McDermott during his final two seasons as a player for the Panthers and later led them to their first-ever NCAA Tourney berth in 1990. Miller also recruited CU assistant Darian DeVries to UNI, and was his coach his entire career. Eldon Miller is an assistant at UNC Pembroke, making this a pretty cool reunion for two members of the Bluejay staff. UNC Pembroke will make a full reunion weekend out of their trip to the midwest, heading to Cedar Falls on Sunday for an exhibition against UNI.
Miller has built the Braves into a very successful program, earning DII NCAA Tournament berths four of the last seven years and winning their division twice during that span. They went 24-8 a year ago, and 14-5 in their league to win both the regular season and tournament titles.
UNCP led their league in points scored, rebounds per game, rebound margin, and steals a year ago, and they return three starters, their top four scorers, and nine lettermen from that team. Among them are a pair of first-team all conference players and the MVP of the conference tourney. No wonder they were picked to repeat as champs of the Peach Belt Conference in the preseason poll, and are ranked 23rd in the preseason Top 25.
As DII exhibition opponents go, this is a pretty tough one. Honestly, you could probably make the case that UNC Pembroke is a tougher opponent than some of the lower-level D1 teams on Creighton's schedule (looking at you, Alcorn State and Maryland Eastern Shore).
Nigel Grant (14.6 points, 6.0 rebounds per game), Brandon Watts (13.3 points, 5.8 rebounds) and Akia Pruitt (11.4 points, 8.5 rebounds) are the three returning starters, and all three scored in double figures in their exhibition win over All Army last week.
Their frontcourt is bigger than the typical DII team, and by the same token, their backcourt is longer. Grant is a 6'7″, 245-pound power forward. Watts is a 6'4″, 190 pound wing. Pruitt is 6'7″, while the other player who scored in double figures in last week's game, James Murray-Boyles, is 6'6″ and 215. And they're not just big, they have a nose for the basketball; a year ago, the Braves out rebounded opponents by 7.4 boards per game, which is impressive no matter what level you play at.
Their athleticism may not be Big East caliber, but they're also not the type of undersized DII team you can simply overpower in the paint or tower over on the perimeter. As such they should offer enough resistance to gauge if the Bluejays' big men have improved defensively and on the glass now that they've had two games of film to review.
That's a good thing for the Jays, because they didn't get many answers to their two big question marks in the first public exhibition. They allowed Nebraska-Omaha to attempt 29 layups and score 28 points in the paint despite Omaha going 8-29 on those shots, after giving up 50 points in the paint to Minnesota in their closed scrimmage. They also allowed an offensive rebound on nearly 50% of UNO's missed shots. Can their big men show improvement in those areas against UNC Pembroke? And will the point guard spot be any clearer, at least for the short-term?
The regular season is seven days away and things get "real" very quickly — they have games against Northwestern, UCLA, and either Baylor or Wisconsin before the season is two weeks old — so here's hoping we get an answer to those questions, and that we like what we find out.
---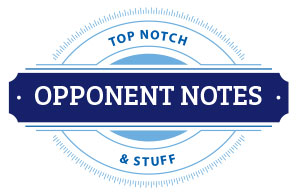 UNC-P is no stranger to exhibition games against power conference foes, and have been fairly competitive in 12 such matchups since 2010 (with the obvious exception of a 124-63 pasting in Chapel Hill against North Carolina last November). In 2014, they beat a UAB team who wound up winning a game in the NCAA Tournament, and hung close with Stanford (85-71 loss in 2012), NC State (96-85 loss in 2013), Georgia (81-69 loss in 2013), among others.
UNC Pembroke coach Ben Miller was on staff at Kansas during Nick Bahe's time as a player in Lawrence. He moved on to be an assistant at Missouri State under Barry Hinson, where he coached against Bahe and the Bluejays five times — losing all five.
UNC Pembroke is picked to win the Peach Belt Conference in the preseason poll for the second time in three seasons. They received eight of 11 possible first-place votes.
---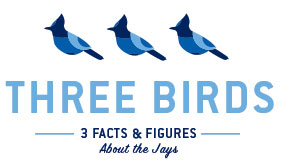 Five players made their exhibition debut in a Creighton uniform last Thursday in the win against Nebraska-Omaha as Ty-Shon Alexander, Mitch Ballock, Jacob Epperson, Kaleb Joseph and Manny Suarez combined for 27 points, 16 rebounds, 9 assists, 3 steals and 5 blocks in a combined 67 minutes of action.
Ronnie Harrell had 13 rebounds in 21 minutes of last week's win over Omaha, including 10 in the second half. Last season Toby Hegner's nine rebounds in the second half at Nebraska were the most for any half by one individual. In fact, no Bluejay had collected 10 or more rebounds in any half since Doug McDermott had 10 by halftime vs. Louisiana in the 2014 NCAA Tournament.
---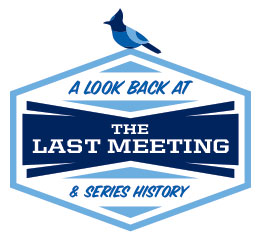 Creighton and UNC Pembroke have never played, but Greg McDermott's final Iowa State team defeated them 106-54 in a 2009 exhibition in Ames.
Greg McDermott is 25-0 in exhibition games as a Division I head coach, including a 10-0 mark at UNI, a 7-0 record at Iowa State, and an 8-0 mark at Creighton. All but one of his triumphs has been by double-digits.
Creighton is 34-3-1 in exhibition play since 1994, and has won 17 straight.
---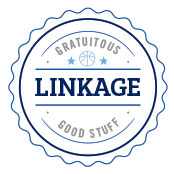 Blogging The Bracket's Chris Dobbertean put together an insane amount of data on the non-conference schedules for Big East teams. The entire thing is highly recommended reading, but the tl;dr version is this:
Creighton's average schedule (known games + average of potential bracketed matchups) ranks sixth toughest in the league and 68th in the country
Creighton under-scheduled by 34 spots, ranking 34th in the team rankings but 68th in schedule toughness
The Big East has fewer true road games than any power conference besides the Big XII, with 16
---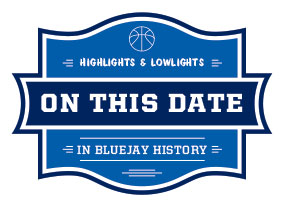 Creighton has never played on November 3, so let's look back instead at an exhibition game from November 4 — the first game of the Greg McDermott (and Doug McDermott) Era, a 79-67 exhibition win over Northern State. Re-reading the postgame column from Ott is fascinating, given what we know now about the career of Doug McDermott:
"And it was a newcomer, a fresh faced coach's son, who left an impression on Creighton fans during the team's only exhibition game of the fall. Doug McDermott, a recruit the Bluejays initially missed on and one who seemed destined to destroy CU while playing for Northern Iowa, made his Creighton debut 90 seconds into the game. Twenty minutes of playing time later, D-Mac had scored 18 points, grabbed 7 rebounds, blocked a shot, and looked as smooth around the rim as some of his fellow teammates looked rigid.
My mom, thrown a bit by the lack of last names on the backs of the Bluejays' jerseys, kept referring to him as the "young kid." But I don't think it is an overstatement to say that McDermott played more like an experienced upperclassman, at least offensively. The box score doesn't show just how collected McDermott's motions and actions were on offense, especially in the paint. He's not the strongest guy in the league (but don't worry, Creighton fans, the Jays will be able to suit that guy up in about a month or so), but what he lacks in muscle he makes up for with his mind. McDermott knew where to be and how to finish.
But I'll try to reign in my excitement, considering the exhibition status of last night's 12-point win against Northern State. Who knows exactly how well the freshman will play as the season progresses? I'll tell you one thing: if Ethan Wragge continues to set what has to be a record pace for fouls-per-minutes-played, McDermott will definitely get his fair share of playing time early in games. Wragge started at one forward spot last night and promptly fouled twice during the first 90 seconds of the game. He ended the night with 5 points in 12 minutes, including hitting his only 3-point attempt of the evening, but he committed twice as many turnovers as D-Mac in half as much playing time."
Probably a good thing that D-Mac nickname never stuck, though.
Completely Random, Totally Rad Music Video of the Day:
The Bottom Line:
UNC Pembroke is a good, solid team that should offer a stiffer test than the D1 teams from the 325+ range on the Jays' regular season slate. But if the Jays are truly a top-half Big East team (and therefore an NCAA Tourney team), they should win this one by 20-25, if not more.
They are, and they will.
Creighton 96, UNC Pembroke 73
Comments
Tagged in: