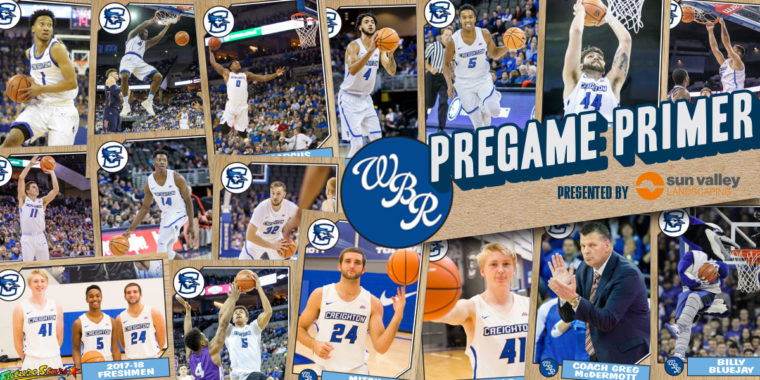 Pregame Primer: Missing Breakout Star Martin Krampelj, Creighton Begins Two-Game Road Trip at Providence
Reminder: Join WBR for a viewing party at Barchen Beer in Benson and cheer on the Jays!
CREIGHTON FANS: Reminder that tomorrow's game vs Providence is on CBS Sports Network, which you might not get at home depending on your TV package. So join us @barchenbeer for a WBR Viewing Party!

More info: https://t.co/fU3yFeSeKg#GoJays

— White & Blue Review (@whitebluereview) January 19, 2018
During the game.
$3 Sausage Link w/kraut
$4 Half pretzel order w/beer cheese
$12 Small Sausage Board
$10 Sausage W/Hacker-Pschorr Lager
$2 off all Weihenstephaner beers
$2 High-life pints
$4 Old fashioned
$4 Pickleback shots pic.twitter.com/Q6b8D19IgK

— Bärchen Beer Garden (@barchenbeer) January 19, 2018
---
For the second consecutive season, Creighton lost a starter to a season-ending knee injury in their 19th game. A year ago, it was point guard Maurice Watson, Jr. who was lost. After starting 18-1, the Bluejays won just seven more games after Watson's injury en route to a 25-10 finish (and a first-round exit from the NCAA Tourney). This time, it's Martin Krampelj who'll miss the rest of the season; the Jays are 15-4 currently, and while it's easier in theory to replace a big man than it is to replace an All-American point guard that everything you do both offensively and defensively revolves around, Krampelj's absence still leaves a massive hole in the lineup.
He was perhaps the most improved player in the Big East and had made one of the biggest season-over-season improvements in recent Creighton history. Prior to his injury, Krampelj averaged 11.9 points and 8.1 rebounds a game, and had logged double-doubles in four of their seven Big East games. He had unmatched athleticism among their bigs, with 33 of the team's 63 dunks and 13 of their 50 blocks.
Without him, senior Toby Hegner will move from the "4" to the center position, although he'd been defending opponents' centers in almost every game even with Krampelj in the lineup, so moving to the "5" will have a much larger affect on the team offensively than it will defensively. Last year's late-game dunkage against Nebraska notwithstanding, Hegner's not really an above-the-rim type of player, though he is a better jump shooter than Krampelj. Ronnie Harrell will move from a sixth-man role to starting and playing 30+ minutes a night as a stretch-four. And Manny Suarez, who's played a grand total of 15 minutes in seven Big East games, will undoubtedly exceed that number in a single game on multiple occasions.
The Jays will piece things together with those three, and probably get a few more minutes for Mitch Ballock by sliding him over to the forward spot in smaller lineups, which had been a consideration during preseason practice before Krampelj's emergence eliminated the team's frontcourt play as a question mark. They're better equipped to absorb Krampelj's loss than they were Watson's loss a year ago; Hegner is a fifth-year senior with all the experience in the world, Harrell has been playing significant minutes, and while Ballock hasn't played a ton as a forward, he's seen far more action overall than Davion Mintz did a year ago playing behind Watson.
Where things could get dicey is in games where foul trouble becomes an issue, or if (heaven forbid) the injury bug bites again — there's zero depth now in the frontcourt, so much so that pulling freshman Jacob Epperson's redshirt has been informally discussed. But he had minor surgery a month ago, and has yet to be fully cleared for workouts. He's just now started running with the scout team in practice. He hasn't played a second in a game since the UNO exhibition in October. And the same concerns that led to him redshirting in the first place — chief among them a need to bulk up before battling Big East centers — are still present. So while it's an understandable question to ask, it's probably only a realistic option in an emergency.
Hegner missed three weeks in mid-November with a left ankle sprain so severe team doctors initially feared it was fractured, and he had surgery on his right foot over the summer. He's playing with two bad wheels, and if they weren't already, Jays fans will be holding their breath every time he bangs into an opposing center, or crashes to the floor trying to draw a charge. If he were to go down, a bad (but manageable) situation would turn dire — and the Epperson Emergency Button might have to be pressed.
This is the fifth time in six seasons that Creighton has lost a significant contributor in the middle of the season. Bluejay followers must feel snakebit. Injuries are a part of any sport, and every team suffers them — but it seems like the Jays have had more than their share of season-altering injuries over the last decade-plus.
In 2005, preseason All-American Nate Funk was leading the MVC in scoring at 19.3 points per game and was coming off a 38-point effort against Dayton when he injured his shoulder at DePaul in the season's fourth game. He tried to come back twice but ultimately missed the rest of the year.
In 2013, Josh Jones blacked out before the game at Nebraska due to an aerial flutter in his heart, and would be forced to retire from basketball. Jones had been the team's sixth man and was the heart-and-soul of the club.
In 2014, Grant Gibbs missed a month after suffering what appeared to be a career-ending knee injury; it wound up being a dislocated kneecap with no ligament damage, and thanks to a bizarre 10-day gap in between games on January 28 and February 7, he missed just six games (as opposed to 8 or 9, which would have been 25% of the schedule).
In 2015, Isaiah Zierden was second on the team in scoring and minutes played when he suffered a torn MCL and patella in January and missed the rest of the year.
In 2016, Zierden once again saw his season end early after a shoulder injury; he'd averaged in double figures, started all 31 games and played the second-most minutes on the team prior to the injury.
In 2017, Watson goes down in the team's 19th game.
In 2018, Krampelj is lost.
Providence is no stranger to the injury bug, either. Senior Emmitt Holt, second on the team in both scoring (12.5 points) and rebounding (5.4) a year ago, has missed the entire season with an abdominal injury. Freshman center Dajour Dickens injured his back and has missed the last 14 games. Sophomore guard Maliek White injured his leg in a win over Brown on December 6, and has missed the last 10 games. Sophomore guard Alpha Diallo injured his ankle in the victory against Brown on December 6, and missed three games. Senior guard Kyron Cartwright injured his ankle in the Friars' win over Stony Brook on December 17, returned for two games, then reinjured his ankle at Creighton on December 31. As a result, the Friars have used eight different starting lineup combinations this year.
They're 4-2 in the league and tied for third with Seton Hall, a game behind Xavier and Creighton who are both 5-2. But after Saturday, they have three straight road games — at Villanova, at Seton Hall, and at Marquette. Holy crap. No wonder their fans are promoting this as a "statement" game; with that murderer's row upcoming, a loss to Creighton would really put them behind the eight ball as they head out on the road.
In the first meeting between these teams, Creighton led wire to wire in a 83-64 win. They got back-to-back dunks from Krampelj in the opening moments, and he had four in a game where he wound up with 13 points and 8 rebounds. But it was a solid all-around effort. They forced Providence into nine first half turnovers, 11 straight missed shots over a seven-minute stretch in the first half, and opened the second half by stopping Providence on four straight possessions — an 11-3 run out of the locker room that essentially put the game on ice.
Krampelj had a big day against the Friars, but the Jays' three starting guards (Davion Mintz, Marcus Foster, and Khyri Thomas) combined for 41 points, nine rebounds, 10 assists and zero turnovers. Defensively, they also forced PC into tough shots; Providence made 3-23 from three-point range, including 1-11 in the second half, and nearly 4 of every 10 shots they attempted were a three-pointer. That was fortunate, as they were able to score inside on the Jays. Points in the paint and second-chance points combined were 44-39 in favor of the Friars.
For the Jays to win Saturday, they'll need to once again contain the Friar shooters from behind the perimeter — they've made 40% or more of their threes in nine of 19 games this year. And they'll need to crash the glass, as Providence will try to slow the pace of the game, and the Jays were able to speed things up in Omaha by clearing the defensive boards to create transition opportunities.
---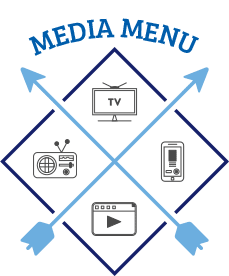 Tip: 2:05pm

Venue: Dunkin' Donuts Center, Providence, RI

TV: CBS Sports Network

Announcers: Tom McCarthy and Jordan Cornette
In Omaha: Cox channel 234 (SD), 1234 (HD); CenturyLink Prism channel 643 (SD), 1643 (HD)
Outside Omaha: CBSSN Channel Finder
Satellite: DirecTV channel 221; Dish Network channel 158

Radio: 1620AM

Announcers: John Bishop and Taylor Stormberg
Streaming on 1620TheZone.com and the 1620 The Zone mobile app

Satellite Radio: SiriusXM channel 202

Providence broadcast with announcers John Rooke and Joe Hassett
Streaming on SiriusXM channel 962

For Cord Cutters
---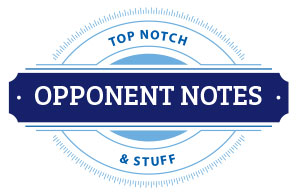 Providence won it's third straight game on Monday, a 70-60 home win over Butler. They shot 50% for the game, and were 16-18 on two-pointers in a scorching second half where they shot 73% overall.
Rodney Bullock leads the Friars in scoring (16.3 points), rebounds (6.8), and blocks (1.0). He had a double-double in the first game against the Jays with 15 points and 10 boards, and has had big nights against Xavier (17 points/six rebounds), DePaul (12 points/8 boards), and Butler (12 points/8 boards).
Alpha Diallo averages 11.4 points a game, and scored 10 points with eight rebounds, six assists, and two steals in the NYE game at Creighton. Kyron Cartwright is third in scoring at 11.1 points, and leads them in assists with 6.4 per game. Cartwright scored just two points in Omaha, as he was limited with an ankle injury. Jalen Lindsey is also averaging in double figures, at 10.1 points per game.
---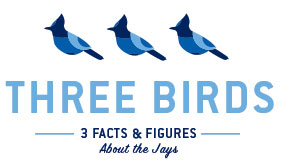 Ronnie Harrell Jr. scored a career-high 18 points in Wednesday's victory over #19 Seton Hall, adding five rebounds, four assists and two steals in 28 minutes of work. He tied or exceeded his previous season-highs in field goals made, field goals attempted, steals, points and steals.
Creighton is a perfect 12-0 at home this year, and 4-0 in league play in Omaha. The top seven teams in the Big East standings entering this weekend are a combined 72-6 overall at home, and a collective 20-3 in league play. The only three home losses in conference action have come by Providence (Marquette 95-90 in OT), Marquette (Xavier 91-87) and Butler (Seton Hall, 90-87).
After Wednesday's win over #19 Seton Hall, Creighton has played a nation-best seven games against ranked teams. All four of their losses have come to teams that were ranked at the time (No. 22 Baylor, No. 15 Gonzaga, No. 23 Seton Hall, No. 10 Xavier), but the Bluejays are also one of eight teams nationally with three wins over top-25 teams.
---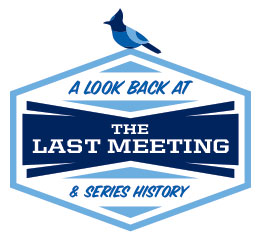 Providence leads the all-time series 13-8, and has a 7-2 advantage in games in Rhode Island. The Friars have won seven of the 11 meetings since Creighton joined the Big East, but CU has won two straight.
Here's what happened the last time they met:
---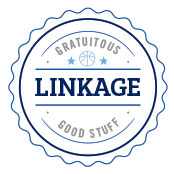 FS1 mic'd up Providence coach Ed Cooley and DePaul coach Dave Leitao last weekend for their game, and if you missed it, Cooley's interactions with the officials were hilarious. The best? A rant about Dracula and vampires after Alpha Diallo was bleeding, but no foul was called.
"You don't bleed on purpose!" said Cooley. "You don't just start bleeding, unless he's a vampire! … We got vampires back in here. Watch out for Dracula! … All the vampires are out! Blood everywhere!"
The vampire bit comes at around the 40-second mark of this video, but the whole thing is amazing.
Ed Cooley mic'd up is the gift that keeps on giving pic.twitter.com/NjLQdsHX4n

— FOX College Hoops (@CBBonFOX) January 13, 2018
---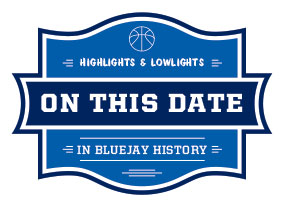 On January 20, 2014, this happened.
---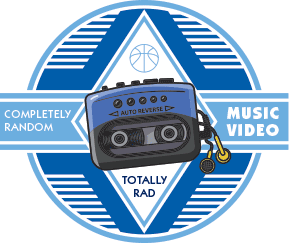 While looking back at WBR's coverage of that game at 2014 game at Villanova, I looked to see what video we played in this section. It was this one, with a caption of "Creighton needs a little Rocky IV magic tonight."
That seems true on Saturday, as well.
The Bottom Line:
Providence has been a tough place for Creighton to win — they've won just once in four previous trips to the Dunkin' Donuts Center. In their first game without Martin Krampelj, this feels like a game the Jays will hang around in but ultimately drop.
Providence 81, Creighton 73
Comments
Tagged in: