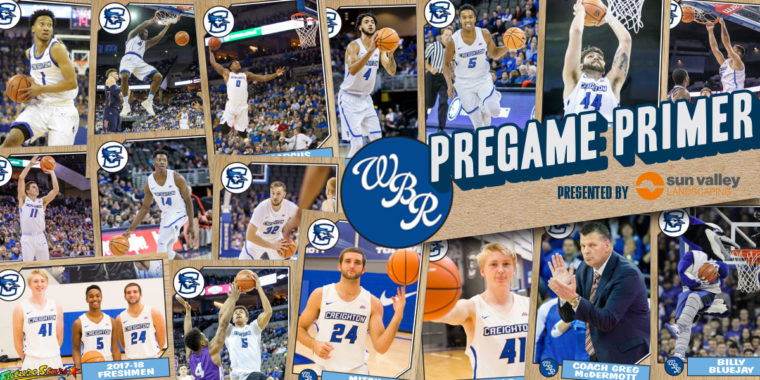 Pregame Primer: One Last Tuneup Before Big East Play for #25 Creighton as USC Upstate Visits
The pre-conference portion of Creighton's schedule concludes Wednesday night against USC Upstate — and the "SC" stands for South Carolina, not Southern California, if you were curious. The Spartans are officially 4-10 entering the game, but with just one win over a D1 team, an 88-78 neutral court victory over Abilene Christian, they're 1-10 for all intents and purposes.
Among their 10 losses are a 15-point defeat at Minnesota, a nine-point loss at Georgia, and a 37-point pasting at Kansas State. The other seven losses have come to mid-and-low major opponents, including five ranked 200 or higher. Like many low majors, they've spent most of the first two months on the road; unlike most of them, the games haven't been "buy" games against power conference foes, but against peers. Their schedule strength of 326 (out of 351) reflects that.
With that said, they're a more formidable foe than Maryland Eastern Shore was last Friday, at least offensively. Their offense is predicated almost entirely on three-point shots, with an eye-popping 51% of their shot attempts coming from behind the arc, and 46% of their points coming on made threes — only three teams in college basketball rank higher in those two categories. They're merely average shooters, making 35.3% of their threes (the D1 average is a flat 35.0% this year), but because they take so many attempts, they also make a lot (nearly 11 per game). And so when they get hot, they can be more competitive than they'd otherwise be with good teams, as they did in Minneapolis when they made 14 threes and made the Gophers sweat a bit. When those threes don't fall? They get boat raced like they did in Manhattan by K-State last week. There's no in between for this team.
Over 75% of their total shot attempts are jump shots, and 82% of their attempts are in the halfcourt, so as you'd expect, they've attempted fewer free throws than all but nine teams in D1. Why all the jump shots? The Spartans are a small team, even by low-major standards, with just one player on their entire roster taller than 6'8", and a rotation consisting mostly of 6'0" to 6'3"-ish guards.
Defense is another story. USCUP ranks 349th out of 351 teams in opponent's three-point shooting (44.7%), 315th in two-point shooting (56.2%), and 347th in effective field goal percentage (an outrageous 60.3%). They allow opponents to score 116 points per 100 possessions, which ranks 349th. They get a blocked shot on just 4.9% of opponent's shot attempts, ranking 332nd. They're not even good at disrupting passing lanes, as they've allowed opponents an assist on 69.5% of their made field goals. This is likely the worst defensive team the Bluejays will play all year, and one of the worst I can remember them squaring off against in recent years.
Malik Moore (6'6″, 190 pound junior) and Deion Holmes (6'2″, 190 pound junior) each average 14.1 points per game, and Jure Span (6'4″, 175) averages 10.1 points per contest to go with 4.4 assists per contest. If those three have good shooting nights from behind the arc, USC Upstate could keep this game under the 27-point spread for most of the night. And if they don't? We'll be watching Maryland Eastern Shore Part II: Electric Boogaloo.
Creighton will win this one handily. The only question is by how many.
---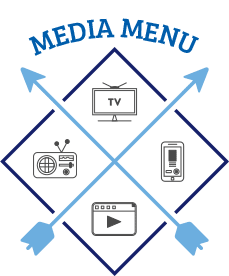 Tip: 8:00pm

Venue: CenturyLink Center Omaha

TV: FS1

Announcers: Steve Physioc and Nick Bahe
In Omaha: Cox channel 78 (SD), 1078 (HD); CenturyLink Prism channel 620 (SD), 1620 (HD)
Outside Omaha: FS1 Channel Finder
Satellite: DirecTV channel 219, Dish Network channel 150

Radio: 1620AM

Announcers: John Bishop and Brody Deren
Streaming on 1620TheZone.com and the 1620 The Zone mobile app

For Cord Cutters
---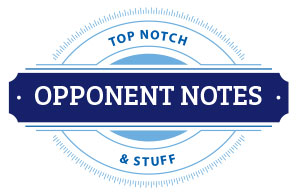 After spending nearly a month on the road, USC Upstate returned home to defeat NAIA Coastal Georgia 83-75 on Monday. The Spartans shot a season-high 55.8% from the field and 43.5% from behind the 3-point line in the win. Deion Holmes scored a season-high 25 points while Malik Moore had his second career double-double with 13 points and 12 rebounds. Ramel Thompkins added 13 points while Jure Span contributed 12.
USC Upstate has made the CIT four times in the last seven years, and advanced to the second round in 2012-13 (defeating Kent State) and 2014-15 (with a win over James Madison).
Torrey Craig, who starred at USC Upstate from 2010-14, made the first NBA start of his career on December 15 for the Denver Nuggets at home against the New Orleans Pelicans. Craig played in just over 18 minutes and scored six points to go with four rebounds, two assists and two blocks. He also excelled on the defensive side blocking the potential game-winning basket by Jrue Holliday to send the game into overtime. The Nuggets went on to win the game 117-111 in overtime.
Kyle Perry is in the midst of his first season as head coach for USC Upstate, and stepped into the role on October 20, 2017 following the decision by former head coach Eddie Payne to step down earlier that month. As an assistant and recruiting coordinator for USC Upstate, he helped them earn their first-ever wins over the ACC and SEC with victories at Virginia Tech, South Carolina, Georgia Tech and Mississippi State over back-to-back seasons, and brought NBA talent like Torrey Craig to the school. He played college basketball at Georgia Tech for head coach Bobby Cremins, and one of his current assistants is Jon Cremins, Bobby's nephew.
---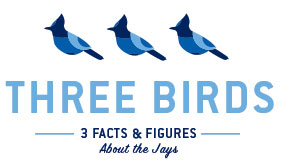 Creighton is 9-2 heading into Wednesday, the final game before Christmas break for the Jays. A win would be just the sixth time in program history that CU picked up 10 or more wins by December 25th, but the fourth time under Greg McDermott. Each of the previous five times it's been done, Creighton won at least 22 games that year, and all but one club also won a postseason contest.
Creighton owns 992 points through 11 games, the most in program history after 11 contests. The previous high after 11 games had been 982 by last year's club, which went on to score a program-record 2,864 points. Ranking a distant third is the 1964-65 squad that had 948 points after 11 games.
Khyri Thomas picked up Creighton's first technical foul of the season on Monday, as he earned one for hanging on the rim excessively long. Last season Marcus Foster had three technical fouls, while teammate Justin Patton picked up a pair of technical fouls. Creighton owns just 21 technical fouls in 249 games under Greg McDermott.
---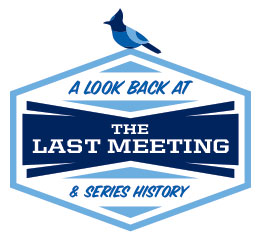 Creighton and USC Upstate have never met. Greg McDermott is 1-0 against them, winning 72-48 on January 2, 2008 while at Iowa State.
---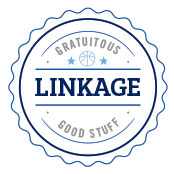 WBR's Matt DeMarinis was a guest on 1620's "Sharp and Benning" on Wednesday morning to discuss Creighton's season and the Big East.
Also, Roger Rubin's latest bi-weekly Big East notebook on The Athletic (which is a fantastic piece I've come to look forward to) dives into expansion talk with Val Ackerman, and has capsules on each team as they get ready for league play.
---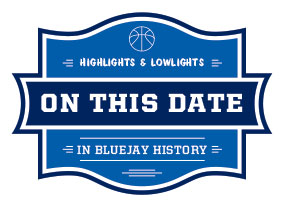 Last December 20, Creighton hit the road to play Arizona State in Tempe and won 96-85 despite about as bad of a start as you could have. In the first two minutes they turned it over on three of their first four possessions, Khyri Thomas picked up two fouls, and they trailed 11-2 with ASU scoring on an uncontested layup, an alley-oop, a three-point play and a three-point shot. Mo Watson, sick with the flu, soon headed to the bench with two fouls as well.
Toby Hegner and Isaiah Zierden saved the day. With the Jays trailing 13-6, the duo combined to score 15 of the team's next 17 points, calmly making five 3-pointers from spots all around the arc in the span of six minutes. Their shooting exploits brought the team back, and then put them over the top; Zierden's third three of the run, with 11:38 to go, tied the game at 20. Hegner's second three of the run, coming 30 seconds after Zierden had tied the game, gave CU the lead 23-22. Marcus Foster then came up with a steal and a fast break dunk to push the lead out to 25-22, silence the crowd, and force Bobby Hurley to call timeout. The 19-9 run, fueled almost entirely by Hegner and Zierden, was the turning point in the game — Arizona State led just once more, for less than a minute.
---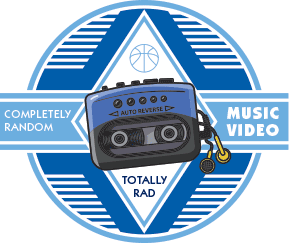 When the Primer started in 2006, it was on a standalone blog, Creighton was in the Valley and this column was read by 25 people on a good day, and far less on others. That made inside jokes like sticking Wham!'s "Last Christmas" at the bottom of the final Primer before Christmas a funny yearly tradition. It's continued to be a tradition through all the years on WBR; every time I think about breaking the tradition I re-watch the video and realize, yeah, this is a tradition for a reason.
Enjoy!
The Bottom Line:
Two things are certain tonight. Creighton wins big, and USC Upstate shoots more threes than you ever thought possible. Vegas says the Jays win by 27, KenPom says they win by 26, and I'll say 32.
#25 Creighton 104, USC Upstate 72
Comments
Tagged in: