The Official Mac's Militia T-Shirt!
This is the only place online to buy your official Mac's Militia t-shirt, showing your support of Coach Greg McDermott's Creighton Bluejays! The perfect accessory for students cheering from the student section, Jaybackers cheering from the Hoopdy-Doo seats, or Jays fans watching on their couch!
Payments processed securely via PayPal, and shirts will ship a few days after we receive your order. We will email you when your shirt has been mailed!
To purchase more than one shirt per order, please email us with quantites and sizes, and we'll reply with payment instructions. There is no additional shipping charge for multiple shirts.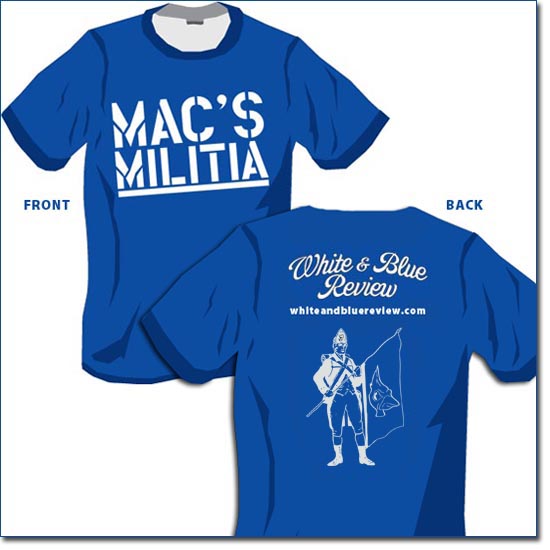 Mac's Militia T-Shirt – $15.00 Each