Metro Omaha Summer Basketball League Update: Schedule and Rosters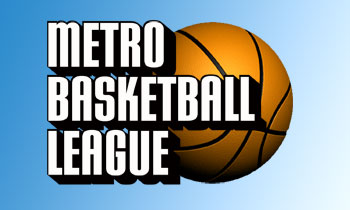 There is plenty going on this summer for the Creighton fan who just can't get enough basketball, from the Bluejays' upcoming trip the Bahamas in August, as well as Doug McDermott's hopes of making the Team USA U-19 squad and Gregory Echenique's involvement with the Venezuelan National Team.
But just in case you can't fly to the Bahamas or travel to see McDermott and Echenique follow their international basketball dreams, we've got you covered. Once again, White & Blue Review will be the home of the Omaha Metro Summer Basketball League. We at WBR host a separate site dedicated to the league, which serves as the home for league scores, standing, and other information.
Each week at WBR, we will have a preview of the league's games, including which contests Creighton fans should check out to see CU players past, present, and future. We'll also post recaps of each night of Summer League action.
Here are more details on how the league sets up for this summer:
When: League play begins on Thursday, June 16th, and will continue each Thursday through the end of July. Games will begin at 6PM and 7PM with activity happening on four courts.
The first five weeks are pool play, randomly matching teams. The final two weeks will be a league tournament to determine a champion. See the full schedule to start planning which games you will want to see.
A first week game to circle will be a Judd Knispel Agency team featuring Creighton's Antoine Young (Doug McDermott is on the roster as well, but will likely be in Colorado) against an EQ School of Hair team featuring Creighton's Gregory Echenique.
Where: Games will again be played at the Omaha Sports Academy located at 11726 Stonegate Circle in Omaha. This is just south of 120th and Maple St. Admission is free, but a roster with jersey numbers and snacks are available for purchase.
Who: Players from schools in the surrounding area — including Creighton, UNO and Bellevue University — will be involved along with graduates and professional players in the area. Due to rules regarding Division I players in these NCAA-sanctioned leagues, there can only be two current players from one school playing on the same summer league team. However an unlimited number of newcomers from the same school can be paired with the returning players, as well as alumni. Division II or lower schools can have their entire roster on the same team. As they did in previous years, Bellevue University's roster will  play together as a team. However, with UNO moving to Division I, their players are now spread throughout the different rosters.
During this next week, we will be updating the rosters page on the Metro Basketball League site, so watch our Twitter and Facebook pages for updates, or check WBR periodically as we release the full slate of rosters. Former Creighton players Dane Watts, Josh Dotzler, Rodney Buford, and Anthony Tolliver are also scheduled to play at some point during the summer, but are not assigned to a team roster as their schedules do not allow them to play each week.
All current and incoming Creighton players are signed up to play. However, watching Echenique and McDermott may be at a premium due to their other summer commitments; keep an eye on our weekly previews to find out when they'll be playing.
The summer is heating up, and so is the Metro Basketball Summer League. Come out and bring the kids. This should be a fun summer for Creighton basketball!
Comments
Tagged in: