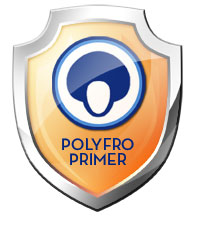 In 2003, Creighton finished 29-5, the school's best record in the modern era of college hoops, but the season ended on a sour note, with the Jays losing in the first round of the NCAA Tournament to Central Michigan. Despite all of the accolades, despite everything they'd accomplished, there was a nagging sense of "What if?" with that team. What if they'd beaten Central Michigan? Would would have happened in that next game against Duke? Could they have beaten them? If they had, would a Sweet 16 berth have taken the program to that elusive and undefinable "next level?"
I can't think of the 2002-03 team without also thinking about those "What if"s. That was an amazing team — probably the best I've ever seen at Creighton — and they had one bad night that just happened to come at the worst possible time.
That's why when the brackets came out I refused to think for even a second about a potential matchup with North Carolina this weekend — this year's team has been too much fun to watch to have my memory of them altered by a "What if" created in my own mind.
By taking care of Alabama on Friday, the 2011-12 Creighton Bluejays earned a crack at the Tar Heels, ensuring that there would be no "What If" thoughts from idiot alumni like myself ten years later. They'll get to take their best shot at an elite team with a Sweet 16 berth on the line. They're not likely to emerge victorious, but as the world saw on Friday with Norfolk State, Lehigh, Ohio and others, what's likely to happen in March doesn't always happen. Sometimes a Norfolk State beats a Missouri. Sometimes a Central Michigan beats a Creighton.
Sometimes, a Creighton beats a North Carolina.
***
Of course, the story line everyone will focus on will be the reunion of high school teammates and fellow-All Americans Harrison Barnes and Doug McDermott. Heck, CBS' Jim Nantz brought it up three minutes into Friday's telecast, only to be scolded by partner Clark Kellogg for talking about a potential future matchup before the first media timeout. (I'd like to think Kellogg read our Primer chastising media for doing just that and was inspired to jab his colleague, but I'll settle for knowing we're kindred spirits on this subject).
Barnes is the Tar Heels leading scorer, and at 17.4 points per game, was third-best in the ACC. He's a dynamic player on both ends of the floor, though McDermott is the better pure scorer, as his offensive numbers attest. Barnes is surrounded by NBA-level talent almost everywhere you look, however. This year's UNC squad is the first in the history of the ACC to have four of the top six vote-getters in all-conference player balloting, a remarkable feat for a league generally stacked with elite talent.
Tyler Zeller, a 7'0″, 250 pound senior, is one of the best low-block scorers in the country, and runs the floor to score in transition as well as anyone. For that reason, he'll be a matchup nightmare for Gregory Echenique, who has the size and girth to defense Zeller on the block but not necessarily the speed or endurance to run baseline to baseline against him for 30+ minutes.
Fortunately, John Henson, the ACC's Defensive Player of the Year, is still nursing a sprained wrist and is questionable for Sunday's game. He did not play in the ACC Semifinals, a game UNC lost to Florida State, and did not play in Friday's game against Vermont. With him and his 7'6″ wingspan, not to mention his go-go-gadget legs, he's a shot-blocker the likes of which Creighton has not faced in a while. If he plays, it will be interesting to see whether Antoine Young's patented off-balance jump shots around the rim land at the bottom of the net or in the third row of the stands.
On offense, the Tar Heels average 82.0 points a game, second most in the country. They're the polar opposite of Alabama, and the speed and tempo on Sunday's game will reflect that. If both teams play their "A" game, this could be one of the highest-octane offensive games in recent tourney history. UNC point guard Kendall Marshall averages — this is not a typo — 9.6 assists a game, and will push the ball as fast as possible even after made baskets, so Creighton's guards will need to be on alert at all times.
Defensively, UNC prefers to play man-to-man, and does so almost exclusively. They're able to do that because their foot speed is quick enough to stay in front of most ball handlers, and because their front line is so good that even if you somehow manage to penetrate past their guards, you have to contend with shot blockers and rebounders that make you wish you'd settled for a 15-foot jump shot.
They're not unbeatable, though. All four of their losses this year came to teams that could bury three-pointers, important because points in the paint are hard to come by. For Creighton to have a shot, they'll need every one of their shooters to have great afternoons — Ethan Wragge, Jahenns Manigat, Josh Jones, and even Doug McDermott will need to knock down the open looks they get, and maybe even a few that aren't exactly "open."
Creighton will also need to sprint back on defense at all times, substituting liberally if need be to keep fresh legs on the court. UNC is tough enough to stop without allowing them easy points in transition. They'll also need to crash the glass; UNC averages 15.7 offensive rebounds a game, and if they're getting second-and-third chances to score every time down the floor, it will be a long afternoon for the Jays.
If Creighton can somehow manage to keep the game close, though, you'd have to give them the nod to make the play or plays to win. North Carolina is a mediocre free-throw shooting team, making just 68% of their shots at the foul line, and has struggled all year to pull out close games. Three of their five losses came by single digits. They couldn't close out a win at Duke. They couldn't run fast enough to keep up with UNLV. They needed one clutch play to beat Kentucky, and no one could make it happen.
Creighton will need to play their best game of the season to win, and even that might not be enough. But they'll be on the same floor, and once you're out there, anything can happen. Just ask Central Michigan. Or Norfolk State. Or Lehigh.
About the Tar Heels: Top-seeded North Carolina (30-4) defeated 16th-seeded Vermont 77-58 on Friday afternoon … UNC is a No. 1 seed in the NCAA Tournament for an NCAA-record 14th time and the fifth time under Roy Williams. The Tar Heels are 48-9 as a No. 1 seed … Since 1975, Carolina has advanced to the Sweet 16 an NCAA-record 24 times. Kentucky and Duke are tied for second with 22 (entering the 2012 Tournament) … Senior Tyler Zeller and sophomore Kendall Marshall both posted double-doubles as the Tar Heels defeated the Vermont Catamounts 77-58 on Friday … Zeller posted his 18th double-double of the season, finishing with 17 points, 15 rebounds and four blocked shots … Marshall had 11 points and 10 assists vs. Vermont. He set an ACC single-season record with his 16th game with double-figure assists this season, breaking the previous mark of 15 set by NC State's Chris Corchiani in 1990-91 … The UNC defense limited Vermont to 39.7 percent shooting (including 3 for 18 from three-point range) in the game … The Tar Heels are 13-5 on the season versus teams in the 2012 NCAA Tournament.
One Big Paragraph with Lots O'Dots™: Creighton is now 10-17 all-time in the NCAA Tournament, including a 7-10 mark in its first game … Creighton entered the NCAA Tournament shooting 50.9 percent on the season. Since 2005-06, teams that have shot 50.8 percent or better are 18-4 in the NCAA Tournament, including two national titles (Florida in 2007, Kansas in 2008) … MVC schools are 1-7 all-time against No. 1 seeds. In 2010, Northern Iowa beat top-seeded Kansas, 69-67 … The game against UNC will mark the first time a ranked Creighton team will play a ranked opponent since losing at No. 19 Xavier 75-73 on Dec. 31, 2002, when the Bluejays were ranked 15th … Creighton has set a school record for points scored in a season, with 2,699 points this year. The former record of 2,688 points was set by the 29-win 2002-03 team … A win on Sunday would make Creighton the sixth team in MVC history to win 30+ games in a season. Indiana State's 1979 team owns the record with 33 wins, while the last team to do it was the 2010 Northern Iowa team.
One (Slightly Smaller) Paragraph with Lots O'Dots™: All four NCAA games Greg McDermott has coached in have been decided by five or fewer points. Each of his first three games were 5-point losses, before Creighton delivered a one-point win on Friday … Friday marked the first time all season that Creighton won a game with a worse field goal percentage than its opponent … The winner of the Creighton-North Carolina game will advance to play the winner of Sunday's South Florida-Ohio game being contested in Nashville. That Regional semifinal would take place on Friday in St. Louis, Mo.
The RUN-DMD Show: Doug McDermott recorded his team-leading 11th double-double of the season on Friday, the 20th double-double of his career, leading the team with 16 points and 10 rebounds against Alabama … McDermott has made 299 field goals this year, just four shy of Bob Portman's single-season school-record 303 set in 1967-78. McDermott's 299 field goals this year far outdistance second-place Kevin Jones' 260 for West Virginia this fall … He also moved into the Creighton career top-15, as his 1,362 career points rank 15th in school history, moving past Duan Cole (1,361) on the list. Just a sophomore, he's only 754 points away from CU's career record of 2,116 points held by Rodney Buford.
The Last Time They Played: North Carolina defeated Creighton 106-80 in West Palm Beach, Florida as part of the Gold Coast Classic on December 12, 1970.
The Series: North Carolina leads 2-0.
NCAA Factoids: The Tar Heels are 48-9 as a No. 1 seed, are 6-0 in its four NCAA Tournament appearances in Greensboro and 30-1 in NCAA games played in the state of North Carolina. UNC has won 26 consecutive NCAA Tournament games played in North Carolina.
Meanwhile, Creighton is 0-2 against the ACC in the NCAA Tournament, losing to Maryland in the second round in 1999 and falling to the Terrapins in the first round in 1975. Creighton is 1-9 against the ACC all-time with its only win coming against Clemson, 87-67, in Omaha on Dec. 15, 1962. (Creighton owns wins over Virginia Tech, Florida State, Miami and Boston College when the teams were not members of the ACC).
Gratuitous Linkage: There's been a zillion articles written this weekend about the matchup between Harrison Barnes and Doug McDermott. This one has great quotes from Greg McDermott in it.
This Date in Creighton Hoops History: Creighton has only played two times on March 18, and they came in back-to-back years in the NIT. In 2009, they defeated Bowling Green 73-71, but the win the year before was more memorable.
On March 18, 2008, Cavel Witter sank a three-pointer with 3.2 seconds to play to give Creighton a 74-73 lead, and then they got a defensive stop to seal the come-from-behind victory over Rhode Island in the first round of the NIT. The Jays had trailed by 17 early in the second half, 12 with 6:14 to play and by six with just over a minute to go, but rallied and took their only lead of the half on Witter's only field goal of the game.
Completely Random, Totally Rad Music Video of the Day: This winning streak of eight games started when we began playing Rocky-inspired songs in this space of the Primer. I can't stop now.
The Bottom Line: Creighton will need to play their best game of the year to prevail, and even that might not be enough. My heart says the Jays will play their best game and win. My head says UNC is simply too good.
The heart wins. So do the Jays.
Creighton 82, North Carolina 81
Comments