This is the first installment of White & Blue Review's preview for the 2009 Creighton men's soccer team. Join us every day this week as we take a look at a different part of Bob Warming's club, leading up to his team's first regular season game against Loyola University Chicago on Tuesday, September 1.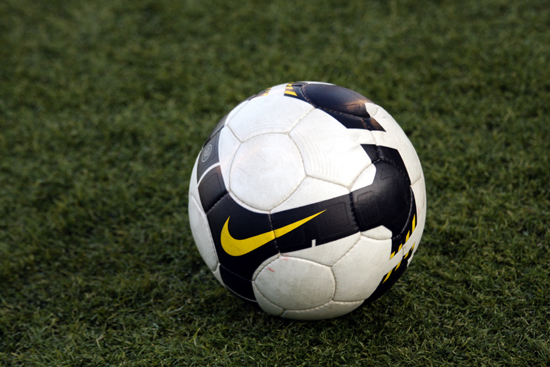 Quick 2008 Recap
Creighton finished its second straight season with only one regular season loss, going 16-2-2 in 2008. But that second loss occurred in the Elite Eight of the NCAA Tournament, with the Bluejays just one win away from the College Cup semifinals. By all accounts, that season-ending disappointment has driven Bob Warming's club constantly since the end of last season. The 2009 squad returns 9 of 11 starters from last season, and many of those players have openly mentioned a national title as their ultimate goal for the upcoming season.
And if championships were handed out based on preseason hype, the Bluejays would seem well on their way to hoisting the College Cup trophy. They are ranked as high as second in the country by the national collegiate soccer polls. They employ the services of multiple National Player of the Year candidates. They count among their players All-Americans on the pitch and in the classroom. And they welcome one of top incoming freshmen in the nation to bolster their bench.
The Coaches
The men charged with assuring the Bluejays achieve these and other lofty accolades are surely up to the task, however. Fans can count the consistency and quality of Creighton's coaching staff as a critical reason why the Bluejays have built a powerhouse soccer program during the past two decades.
Creighton employs one of the top, if not the top, coaching staffs in all of collegiate soccer, led by 2008 National Coach of the Year winner (and six-time NCOY finalist) Bob Warming. Ranking among the all-time leaders in wins at the college level, Warming enters his 14th year as head coach at Creighton with a beautiful home stadium and a gaudy trophy case. He has been named Midwest Region Coach of the Year four times, MVC Coach of the Year three times, as well as the head coach for the MVC All-Centennial Team named in 2006-2007. This recent inductee into the Omaha Sports Hall of Fame will attempt to lead the Jays to their 18th consecutive NCAA Tournament in 2009.
Helping Warming accomplish that goal this season will be Jason Mims, winner of the 2008 Central Region Assistant Coach of the Year award. Jason and Bob have a long history together, as Mims played for Warming at Saint Louis University from 1997-1999. Mims started his coaching career at SLU as Warming's assistant in 2000, and enters his 9th season at Creighton.
Creighton's other two assistant coaches are familiar faces for the school's soccer fans. Johnny Torres enjoyed his first season as an official coach with Creighton in 2008 and brings a plethora of experience and knowledge to the Jays in 2009. As a two-time National Player of the Year, a member of the MVC All-Centennial Team, an inductee of the Creighton Athletics Hall of Fame, and a 10-year professional, Torres brings a unique perspective that is welcomed by the players.
Tim Walters returns to Warming's bench as a student assistant. After a three-year career at CU that ended last season, Walters will work closely with some of his former teammates to help them achieve what they were so close to earning last season.
Tomorrow we'll look at the striker position for this year's team, with a few perspectives from Coach Warming. Stay tuned!
Comments