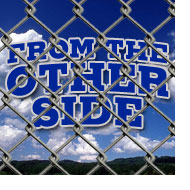 Creighton returns to the court on Wednesday night to open Missouri Valley Conference play. The Bluejays have lived up to preseason expectations so far, going 10-1 in the non-conference season and being ranked in the top 20 in the polls. But as conference play begins, so too does the familiarity between teams.
Luckily, the Bluejays get to start the MVC season on their home court against Missouri State. The Bears are coming off of a trip to Las Vegas that saw them lose in overtime to West Virginia and then lose to St. Mary's. Those were two wins that Missouri State needed in order to be considered a part of the upper echelon of the Valley this season.
To get us up to speed on the Bears, Lyndal Scranton of the Springfield News-Leader shared his thoughts on the team heading into Wednesday night's 7:05 p.m. matchup with Creighton.
White & Blue Review: After winning the MVC regular season last year, what kind of expectations did the Missouri State fanbase have heading into this season?
Lyndal Scranton: I think the fan base had expectations of contending for another title. Whether that was/is realistic is another story. This team lost 4 solid starters. But any time a program wins a title, the fans want another. A fast start to nonconference play raised those expectations.
WBR: Cuonzo Martin left for Tennessee after that successful season. How does Paul Lusk fit in the position and how is he different as far as coaching style?
LS: Lusk seems to be a good fit. Philosophies are similar as both came from Purdue. Offensively there is probably more of an emphasis on pounding the ball into the post with 6-11 Caleb Patterson. Defensively the Bears play a bit more zone under Lusk. Martin rarely used zone.
WBR: It seems as though a lot of this team's success is sitting on the shoulders of Kyle Weems. How is he handling that pressure and what areas of his game have improved since last season?
LS: Weems got off to a slow start shooting the ball. He's now the clear focus of opposing defensive game plans. I think he put too much pressure on himself early and is settling into that role a bit better of late. There's no doubt he misses a veteran supporting cast as newcomers are still settling into roles.
WBR: It appears coach Lusk is still experimenting with the lineup. Who are the consistent core of players that fill that lineup each game?
LS: Weems, Patterson and JUCO transfer Jarmar Gulley are the consistent scoring threats. Gulley, however, often gets into foul trouble. Mike Bizoukas is a true pass-first guard, but isn't much of a scoring threat. The shooting guard spot has been unsettled with Nathan Scheer struggling to find his shooting stroke.
WBR: After the disappointing showing in Las Vegas (losing in OT to West Virginia and then losing to St. Mary's.) how confident is the team heading into conference play?
LS: We'll find out. Opening on the road at Creighton is not exactly a place to regain confidence. I do think you'll see a determined team at Creighton. Two home games after this (Drake, Illinois State) should help.
WBR: How has Michael Bizoukas, who transferred from Depaul for his final season, fit into the Missouri State lineup? Do they wish he was available for more than one season?
LS: Bizoukas is a true point guard and a flashy passer. Sure, they'd love to have him for more than one season, but he filled a glaring hole that was unfilled late last spring so they're glad to have him for one.
WBR: The matchup between Doug McDermott and Kyle Weems should be interesting. Who do you think will come up on top in this particular matchup? Does Weems feel any disrespect since he is the reigning MVC Player of the Year, but McDermott is getting all of the attention this season?
LS: Look at the numbers. Anyone who thinks McDermott won't win the individual match-up is crazy. This is clearly his year to emerge as not only the league's best player but perhaps one of the nation's elite. I think Weems is focused on doing what he can to get his team jump-started and that's doing a better job on the boards on both ends and not settling for jumpers on offense.
WBR: What are the biggest weaknesses that the Bears have that Creighton could exploit?
LS: Rebounding. The Bears have been weak in that area. Also free-throw shooting. MSU does not get to the line often enough and has been in foul trouble too often itself.
WBR: What is your final prediction? Does Missouri State have enough to get a win on the road to start the MVC conference season?
LS: Creighton 82, MSU 73. Bears give good, determined performance but the Jays are too tough at home.
Comments