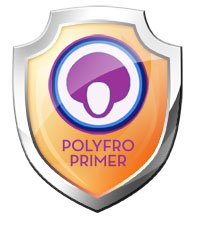 There will be A LOT of pink at CLink Center tonight as No. 15 Creighton welcomes Bradley to Omaha for rare Saturday night game. The Jays will be sporting fancy pink duds custom designed by Nike, flashy pink shoes, both Creighton and Bradley will be warming up in pink shooting shirts, and the first 12,000 fans through the doors will receive a pink t-shirt to wear. It's all to raise money for cancer research, as the warmups have been auctioned off and brought in over $20,000 so far.
What a moving scene it should be, with a sold-out crowd all decked in pink. Having lost my grandpa to bone cancer two weeks before Thanksgiving, I'll proudly be there wearing my pink shirt both in memory of him and to lend support to fight this dreadful disease. But enough about all of that — on to the game.
The opponent Saturday is the Bradley Braves, a team that's won just one game since December 16th — a victory over Northern Iowa in mid-January. They're 1-9 in the league, 6-16 overall, and the record is not an anomaly: this is a pretty bad basketball team. When WBR's Patrick Marshall asked the Peoria Journal-Star's columnist Kirk Wessler for a prediction as part of his always-tremendous "From the Other Side" piece, Wessler told him, "Bradley's chance for an upset is as close as you can get to being 'none' without actually being 'none.' It would take Bradley's best 40 minutes of the season, along with Creighton being completely flat and in serious foul trouble."
That's probably doubly true following the first meeting between these two schools, a 92-83 Creighton win that was too close for comfort, and has the Jays focused on the rematch according to several players in interviews with the media this week.
Offensively, the first matchup was Bradley's best 40 minutes of the year — it's the only time they've scored more than 80 points all season, one of just four times they've scored more than 70 (!), and they had their highest field goal percentage in MVC play (49.2%, well above their average of 42.3%). They made 13 three-pointers, twice as many as in any other game all season. In front of their largest, rowdiest home crowd of the year, they played about as well as they could play … and still lost by nine. There's nothing in their body of work that says they can, or will, duplicate that kind of offensive output again on Saturday.
Given their defensive struggles all year long, and particularly in that first game as they got torched by Doug McDermott for 44 points, the fact that they probably can't duplicate their own offensive success again has to be frightening.
Taylor Brown is having a tremendous year as he rebounds from the cardiac issues that sidelined him all of last season. Averaging 16.7 points and 7.0 rebounds to lead the Braves in both categories, he had 25 points in the first game against the Jays on 8-12 shooting. Dyricus Simms-Edwards is also having a nice year, averaging 11.8 points and 3.1 rebounds, as is Walt Lemon, Jr., who's averaging 11.7 points. Trouble is, those are the only three offensive threats the team has, a big reason they're averaging just 64 points a game. To put that into perspective, only 15 teams in all of D1 score fewer points, on average, than these Braves.
They really have no true point guard, as both Simms-Edwards and Lemon, Jr. are better suited to play the off-guard position. They have an assist on just under half of their made baskets in MVC play, which is a perfect illustration of their lack of playmaking ability. Wessler was less diplomatic when he talked to us, noting, "They sorely lack players with the necessary shooting, passing and dribbling skills to compete at this level."
On defense, they aren't much better, allowing an average of 72.2 points a game to their opponents while letting teams make 45% of their attempted shots. It's a recipe for a last-place finish, and that's exactly what the Braves are headed for.
The Braves have surrendered 81.7 ppg on 54.9 percent field goal shooting to their last three road opponents: Wichita State (78 points, .558 FG%), Evansville (90, .508) and Southern Illinois (77, .596). It will take a miracle for that trend to not continue on Saturday, and the outcome of the game should not be in doubt. Still, there are some individual battles worth paying attention to. Doug McDermott scored 44 in the first meeting — what will the Braves do to try and slow him down, and can they be successful in executing their plan? Taylor Brown scored 25 for the Braves in the first meeting. Can the Jays take him out of his rhythm and force Simms-Edwards or Lemon to make shots?
Catching Up with the Braves: The Braves have dropped three straight overall, seven straight on the road and 13 straight games in Omaha … Bradley enters Saturday's game with a 1-7 record this January and they're 1-17 in January games the last two seasons … In their last game, Bradley missed 10 of its first 11 field goal attempts and never recovered in losing 77-60 at Southern Illinois. Taylor Brown went 8-for-14 from the field in scoring 21 points, while the rest of the Braves managed to shoot just 29.3 percent (12-41) from the floor … Only 12 players in The Valley average as many as 30 minutes per game and three of them play for Bradley. Not surprisingly, then, Bradley's bench has been outscored by the opposition reserves 411-259 through 22 games, an average difference of 6.9 points per game … In the last six games, the Bradley bench has been outscored 166-58, an average deficit of 18.0 bench points per game. Most notably the difference has ballooned to 52-7 in the last two games with all seven points scored by Jake Eastman Tuesday at Southern Illinois.
One Big Paragraph with Lots O'Dots™: Creighton has 19 wins and seeks to reach the 20-win milestone for the 13th time in 14 years. If they get it on Saturday, it would be the earliest (by calendar) to 20 wins in CU history, quicker than 2002-03 (Feb. 4) … Additionally, a win will give them ten conference wins for an MVC-record 16th consecutive year … Creighton is 20-1 in their last 21 games at home, winning 15 of those contests by double-digits, and Greg McDermott is 29-4 at home in his career as Creighton coach … Creighton is 8-0 in January and seeking to close out a perfect month on Saturday. Creighton last had an unbeaten January in 1975, when it was 8-0.
The RUN-DMD Show: If Doug McDermott can notch 30 or more points on Saturday, he'd be the first Bluejay to have back-to-back games of 30 or more points since Bob Harstad on Feb. 10 & 12, 1990 … According to ESPN, McDermott's four games of 30 points or more this year rank third-most nationally, trailing only Oakland's Reggie Hamilton (7) and Weber State's Damian Lillard (5) … Only four sophomores in MVC history have ever scored more points in a league contest than McDermott's 44 points against Bradley earlier this month. Oscar Robertson (Cincinnati) had two 50-point games, and the only other players to do it (once each) were Indiana State's John S. Williams (47), Wichita State's Dave Stallworth (46) and Indiana State's Larry Bird (45).
The Last Time They Played: Doug McDermott scored 44 points, making his first ten attempts of the second half and 18-23 overall in leading the Jays to a 92-83 win over Bradley in Peoria on January 7.
The Series: Saturday's game will be the 85th meeting in the all-time series between Bradley and Creighton, which dates back to a 52-46 Braves victory in a non-conference game Feb. 13, 1941 at the old Peoria Armory. Creighton leads the all-time series by a narrow 43-41 margin. Much of that difference has been made up in the past 11 years, as the Jays have won 20 of the past 25 meetings.
Creighton has won the last 13 meetings in Omaha, marking Bradley's longest-ever road losing streak in a series against any opponent. Head Coach Greg McDermott is 8-8 all-time against Bradley (6-1 in home games), and is 1-0 against Geno Ford.  Ford is 0-1 vs. Creighton.
Gratuitous Linkage: Earlier this week, Mike DeCourcy wrote a nice feature on Doug McDermott for the Sporting News. There's been more national coverage of this team than you can keep track of, so it's nice to read pieces with interesting new quotes. This is one of them.
This Date in Creighton Hoops History: On January 28, 1991, the Jays' Matt Petty made back-to-back three-pointers in the waning moments and then two clinching free throws with seven seconds remaining in a 78-75 win in Carbondale over Southern Illinois. In the game, Bob Harstad broke Elton Tuttle's school record for free throws made in a career, making four to boost his career total to 526. He'd go on to collect 588 in his career, still the CU record.
Completely Random, Totally Rad Music Video of the Day: Bet you thought I'd play a Pink Floyd video here for the Pink Out, right? Nope.
The Bottom Line: Bradley puts up a valiant fight for a while, but once the Jays take over, this one turns ugly. Big minutes for the walk-ons tonight.
Creighton 86, Bradley 65
Comments