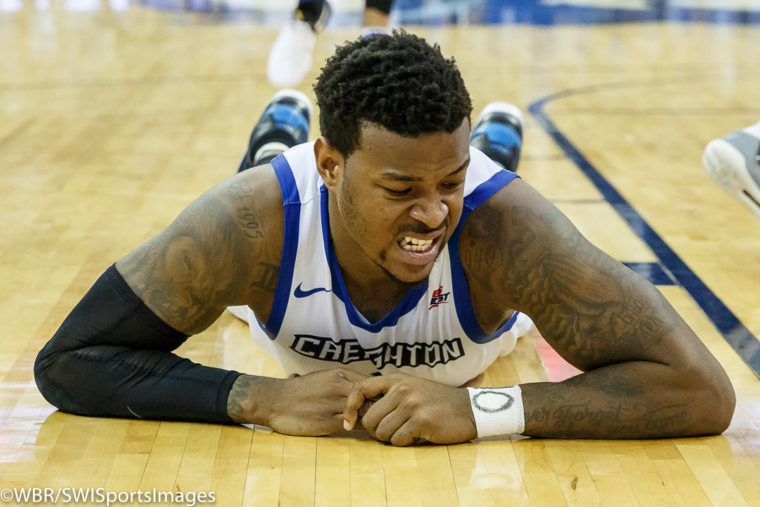 Bluejays Bytes Podcast: Episode 21, Sponsored by Lawlor's Custom Sportswear
It's March Madness on the Bluejays Bytes podcast!
Matt DeMarinis and Bryant Ott catch up after a captivating weekend by the Creighton men's basketball team in New York City.
Sure, the Jays fell short of a Big East title, but two wins in the conference tournament plus a solid regular season display garnered Greg McDermott's team a 6-seed and a game against 11-seed Rhode Island.
We talk about that matchup with current CU assistant coach Preston Murphy (CLICK HERE FOR INTERVIEW), who was a star on the last Rhode Island team to make the NCAA Tournament (back in 1998).
We also talk women's hoops, with Jim Flanery's Bluejays securing a 7-seed and headed to Oregon State to face 10-seed Toledo before a potential game against the Beavers.
Flan spends 20 minutes with DeMarinis (CLICK HERE FOR INTERVIEW) talking about his program's big opportunity in their first trip to the Big Dance in a few years.
If you haven't yet, subscribe to Bluejays Bytes at the iTunes store. Or, listen below! Anything you want to hear us cover, or any players or coaches you want us to have on the show, drop us a line at wbrwebmaster@whiteandbluereview.com.
And help support WBR by shopping for your Creighton gear at Lawlor's Custom Sportswear.
Comments
Tagged in: