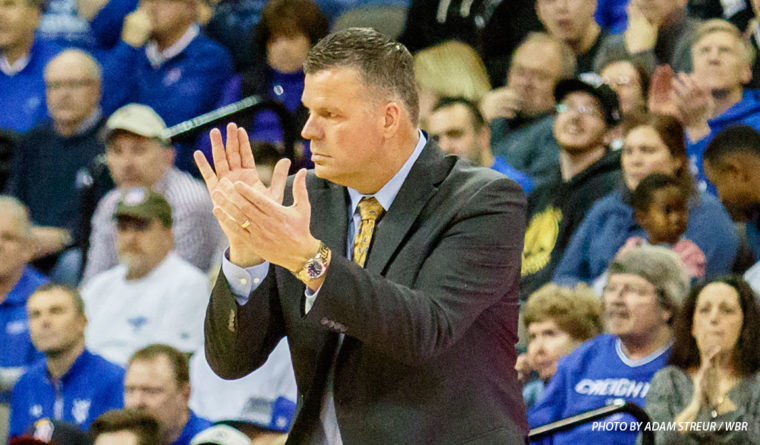 Bluejays Bytes Podcast: Episode 23, Sponsored by Lawlor's Custom Sportswear
It's been a few weeks since Creighton men's basketball's season came to an end, and Bryant and Matt are finally recovering from the Bluejays' first-round NCAA Tournament loss to Rhode Island.
A lot's happened since the Jays finished their 2016-17 campaign with a 25-10 record. Chief among the developments? Justin Patton's outta here, taking his talents to the 2017 NBA Draft.
To talk about Patton's decision process, and to recap a few major storylines from last season and the future of his team, Greg McDermott stops by for a 25-minute exclusive interview with Matt DeMarinis. (1:13:00). 
If you haven't yet, subscribe to Bluejays Bytes at the iTunes store. Or, listen below! Anything you want to hear us cover, or any players or coaches you want us to have on the show, drop us a line at wbrwebmaster@whiteandbluereview.com.
And help support WBR by shopping for your Creighton gear at Lawlor's Custom Sportswear.
Comments
Tagged in: