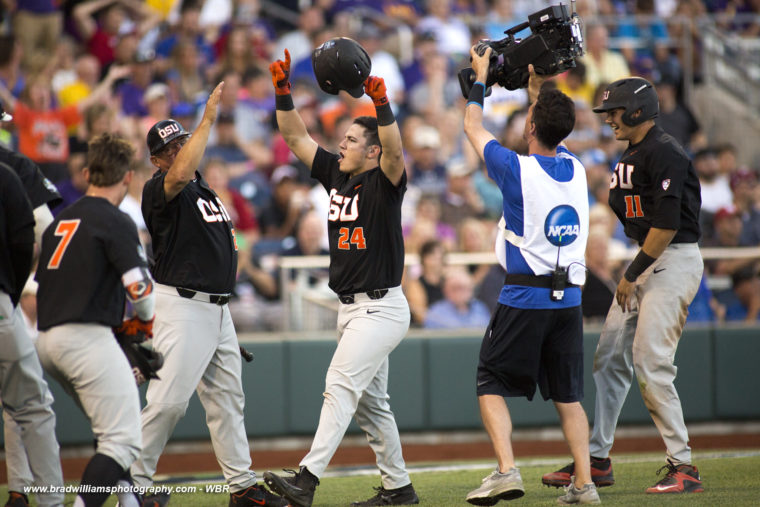 CWS Photo Gallery: Oregon State Destroys LSU
Oregon State had to rally from behind for victory in game one.  LSU had to come back themselves to get a win on Saturday.  However, as both teams in the winner's bracket met up on Monday night, one team rebounded better than the other.  The Beavers jumped out early and took it to the Tigers to roll to a 13-1 victory.
The Beavers got a run home in the first inning in a tight game until the fifth where Oregon State got a couple more runs and a 3-0 lead.  Then the flood gates opened up in the sixth, seventh and eighth innings including a grand slam in the 6th to pretty much put the game away at that point.  The Tigers didn't put up much of a fight from either the offensive or defensive side of the ball.
WBR's Brad Williams was there to capture the action.  Get copies for yourself over at the WBR Photo Store.  In the meantime enjoy the slideshow gallery below.
Comments
Tagged in: