From the Other Side: Des Moines Register's Mark Emmert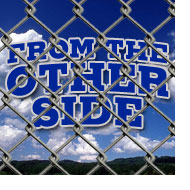 A couple of weeks ago, Drake came into Omaha to take on the Bluejays. The Bulldogs blinked and were down 20-2, and Creighton coasted to a 30-point win.
Drake notched a few wins following that blowout in Omaha, but again suffered a 30-point defeat this weekend against Northern Iowa.
So with the Bulldogs searching for consistency and the Bluejays trying to rebound from their first conference loss of the season, the two teams meet in Des Moines Wednesday at the Knapp Center.
We again called on Mark Emmert from the Des Moines Register to give us more insight into the Bulldogs. Here were his thoughts before the first game.  And here is what he has to say ahead of the teams' second meeting.
White & Blue Review: Drake has been really inconsistent, it appears, so far in conference play. What is it that they need to work on to fix that inconsistency?
Mark Emmert: It seems to revolve around shooting. Drake is a very perimeter-oriented team, maybe even more than they typically have been in recent years, and when the shots aren't falling, the offense can look very out of sorts.
WBR: The game against Northern Iowa this past weekend seemed like it was very similar to the Creighton game a couple of weeks ago–same margin of loss and even almost the same score. What happened against UNI that didn't happen previously against Illinois State and Evansville?
ME: The difference between the Creighton and UNI games for Drake was that the Bulldogs actually got off to a decent start in Cedar Falls, and were leading for much of the first 10 minutes before it all went south. The similarity was that, once again, senior wing players Chris Hines and Ben Simons were non-factors. They combined for four points in Omaha, and nine in Cedar Falls. In the two games between – both wins – those guys scored 85 points. The other issue Drake had Sunday against the Panthers was that freshmen Joey King and Micah Mason were each held scoreless on 0-for-5 shooting.
WBR: A couple weeks ago when Drake came to Omaha, they were ran out of the gym by the Bluejays. What weakness did the Bluejays take advantage of in that one?
ME: The Bulldogs just seemed wholly unprepared for that talented of an opponent in that atmosphere. That opening stretch of play, the 20-2 lead that became 42-12, was the worst I've seen Drake play in years. Not only were shots missing, but missing badly. So I guess the weakness was just a lack of confidence that enabled Creighton to establish dominance early and then never really let up.
WBR: How are things on the injury front since last time? Is everyone pretty healthy for this one?
ME: Yes, all Drake players will be available. Jordan Clarke and Seth VanDeest, in particular, will be dealing with nagging injuries throughout the year, but have been playing through them.
WBR: It seems like Mark Phelps has gotten the talent needed to be successful at Drake, but there always seem to be bumps in the road. Is Phelps job on the line based on how the Bulldogs finish this season?
ME: This is the most common question I'm getting from Drake fans these days. It's always hard to ascertain at Drake whether there is such a thing as a "hot seat." Certainly, in the fifth year of his tenure, if there are more 30-point losses than actual victories in league play, a change could be reasonably expected. We really won't know till the end of the season, though, I don't think.
WBR: How important is it for Drake to hit three pointers? Do they need to hit a lot in order for them to come away with wins?
ME: Yes, it's absolutely vital. They have players who can make them, and when they do, there's a whole different energy level surrounding the team. It fuels everything.
WBR: What will the crowd be like on Wednesday night? Would you rather that these two teams play on weekends for their two annual games?
ME: I'm anticipating the biggest crowd of the year at the Knapp Center, although roughly half of them may be Creighton fans. I think that whether this one was on a weeknight or weekday, it would draw a high amount of interest in Des Moines. It's a good rivalry, and obviously Creighton's best player is a central Iowa kid.
WBR: What is your final prediction? What will have to be different this time if Drake wants to leave with a win?
ME: Won't predict a score, but as I mentioned earlier, it's become pretty obvious that the Bulldogs go as Hines and Simons in particular go. Those two need to get hot and score 20 points apiece for Drake to have a chance. Early success, maybe getting the home fans into the game right away, also would be a huge lift for the Bulldogs.
Comments
Tagged in: