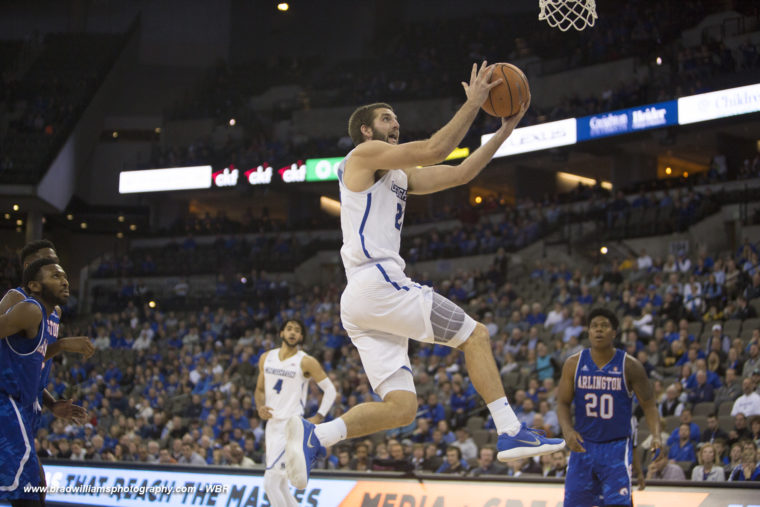 Photo Gallery: #25 Creighton Men's Basketball Gets Win over UT-Arlington
The NBA Scouts were in town to watch a player from UT-Arlington on Monday night, but they might have perked up a little more with Marcus Foster's performance.  Creighton played an almost flawless first half to take a commanding lead, but then had to hang on in the second half to get a 90-81 win.
Foster scored 22 of his game high 32 points in the first half as the Bluejays were playing tough defense, while hitting on all cylinders on offense.  Khyri Thomas played some tough defense while putting in 12 of his 16 points in the first half as well.  Creighton hit the locker room with a 52-32 lead at the half.
UT-Arlington didn't back down and made a run early in the second half to make the game closer than the Bluejays probably wanted, but it was clutch shooting by Mitch Ballock down the stretch that continued to keep the Mavericks just out of reach.  It was his 3 three's in the second half that made the difference as both teams were physical in the second half.  The Bluejays got a nice victory that could look even better towards the end of the season if the Mavericks win their conference as expected.
WBR Photographer Brad Williams was on-hand Monday night to capture photos of the victory.  Enjoy the slideshow below while also heading over to the WBR Store to get that last minute Christmas gift for your Jays fan.  Enjoy.
Comments
Tagged in: