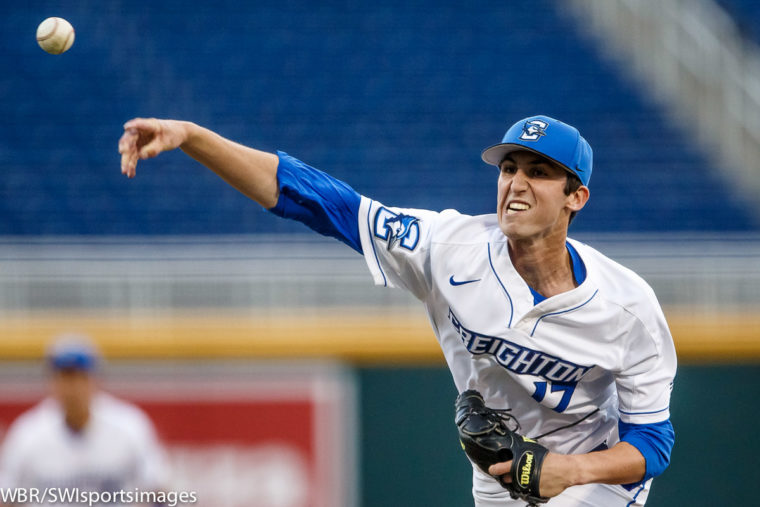 Photo Gallery: Creighton Baseball Advances in Big East Tournament Over Seton Hall
The Creighton baseball team started their postseason run on Thursday night in the Big East Tournament.  Rollie Lacy gave up five hits over seven innings and the Bluejay bats came alive at the right times to score runs to lead Creighton to the 4-1 victory.  They now advance to a winner's bracket game against Xavier on Friday night.
Riley Landuyt was a player coach Ed Servais was looking for to have a big tournament for the Bluejays and he came through with two hits, an RBI, and scoring a run himself.  He drove in an insurance run in the eighth inning after the Pirates were threatening to make the game close down the stretch.
WBR photographer Mike Spomer was at TDAmeritrade Park to capture photos of the game.  Get your favorites over at the WBR Photo Store and enjoy the slideshow gallery below.
Comments
Tagged in: