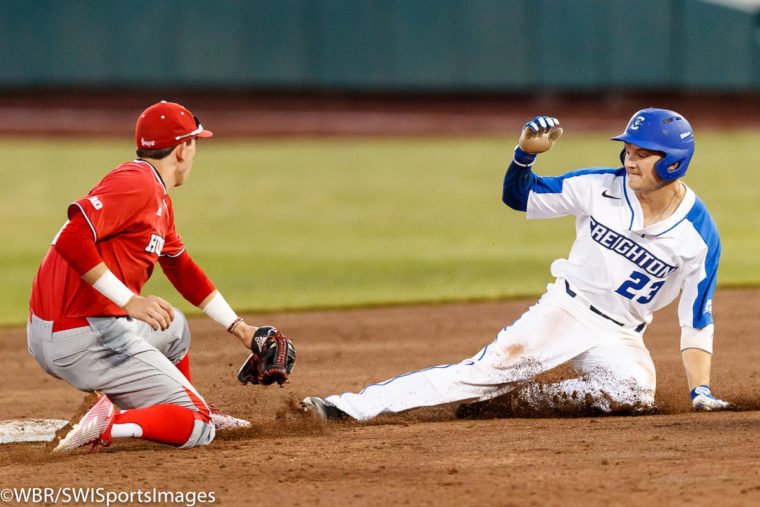 Photo Gallery: Creighton Baseball Knocks Off Nebraska in First Game of 2018 Season Series
Preston Church threw shutout baseball into the seventh inning, the heart of the Creighton lineup delivered when it mattered most, and the Bluejays bullpen held off a late Husker charge as CU beat Nebraska 3-1 in the first of three scheduled meetings between the in-state rivals in 2018.
WBR's Mike Spomer was there in the photo pits, documenting the win that moves CU to 13-6 on the season.
Check out the slideshow below, and see the entire gallery at photos.whiteandbluereview.com.
Comments
Tagged in: