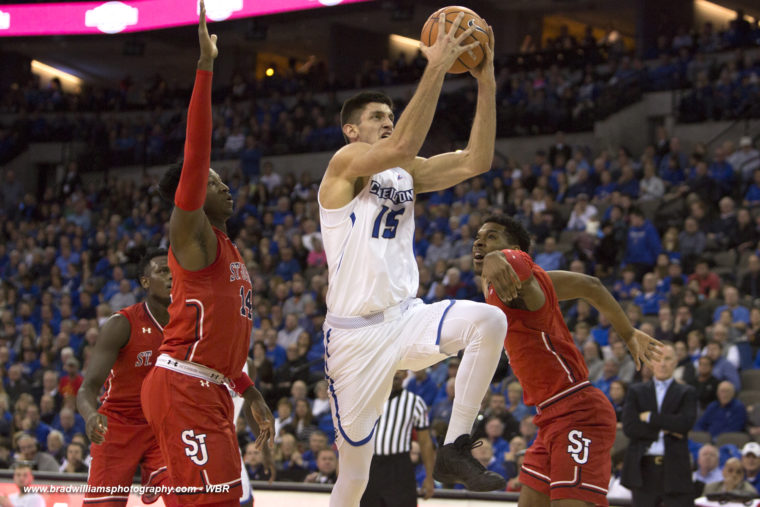 Photo Gallery: Creighton Comes Back Against St. John's
The Creighton men's basketball team looked a little sluggish in the first half and down by double digits midway through the second half, but rose to the occasion down the stretch.   The Bluejays held off a desperate St. John's team, pulling out the 78-71 victory on Wednesday night at the CenturyLink Center.
Marcus Foster scored a game high 25 points, while Khyri Thomas chipped in 17, including a three-pointer with 16 seconds remaining that bounced around the rim on both sides and hit the glass before going in that put Creighton up five points that essentially sealed the victory.  But it was also key contributions by Ronnie Harrell and Martin Krampelj that helped the Jays in their comeback.  Harrell finished with 13 points and 7 rebounds, while Krampelj notched another double-double with 14 points and 11 rebounds.
WBR photographer Brad Williams was on hand to get photos of the game.  Visit the WBR store to order your favorite prints and enjoy the slideshow gallery below.
Comments
Tagged in: