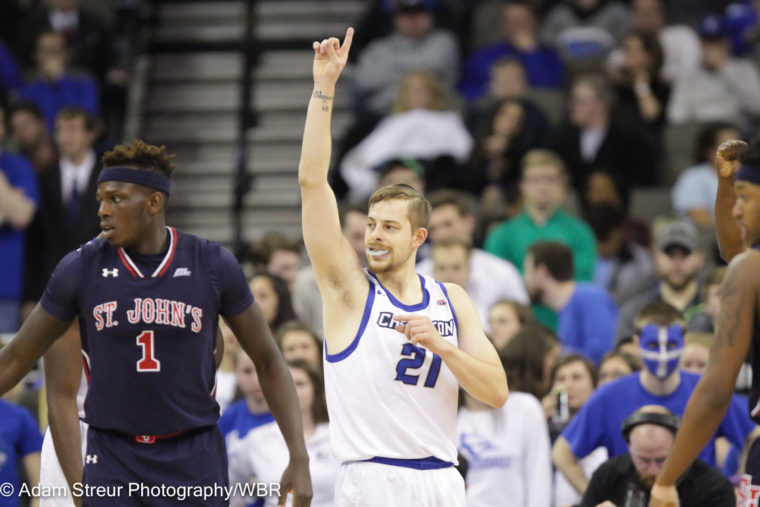 Photo Gallery: Creighton Men's Basketball Goes Out Winners on Senior Night vs. St. John's
The Creighton men's basketball team didn't waste any time on Tuesday night to come out with a lot of energy and get an early lead.  The Bluejays opened the game on an 11-0 run and won comfortably over St. John's, 82-68.  The Bluejays are now 23-7 on the season.
Khyri Thomas continued to display his all-around game with 14 points, 12 rebounds and 7 assists in the victory.  Marcus Foster led the way with 18 points, while senior Isaiah Zierden closed out the double-figure scoring with 12 points in his final game at the CenturyLink Center.
All three WBR photographers–Adam Streur, Brad Williams, and Mike Spomer were there to capture the action.  Get your favorites over at the WBR Store and enjoy the slideshow gallery below.
Comments
Tagged in: