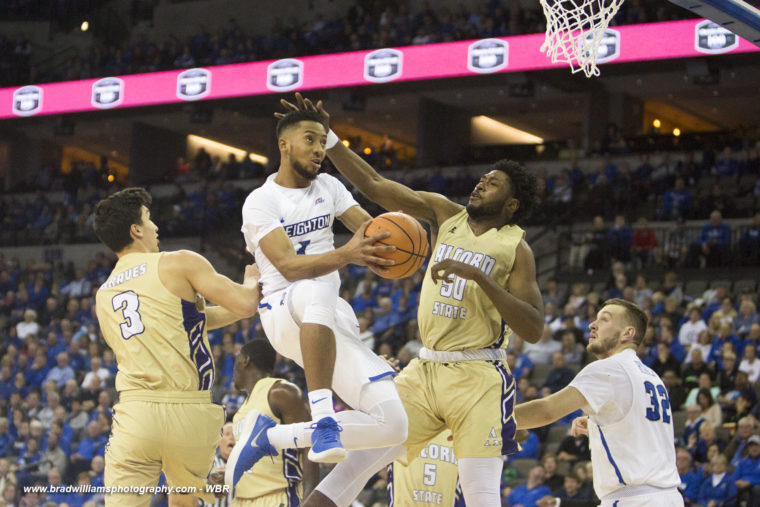 Photo Gallery: Creighton Men's Basketball Rolls Over Alcorn State
A whistle here, a whistle there.  That is what the first half was like as the Creighton men's basketball team went back on the court for their second game in three days.  However, the second half had a lot more flow and the Bluejays rolled to the 109-72 victory on Sunday night.
The Bluejays were led by Marcus Foster with 23 points with Mitch Ballock chipping in 15 points.  The Bluejays had 10 players with seven points or more.
WBR photographer Brad Williams was on hand to capture the action.  Visit the WBR photo store to get your favorites and in the meantime enjoy the photo slideshow below:
Comments
Tagged in: