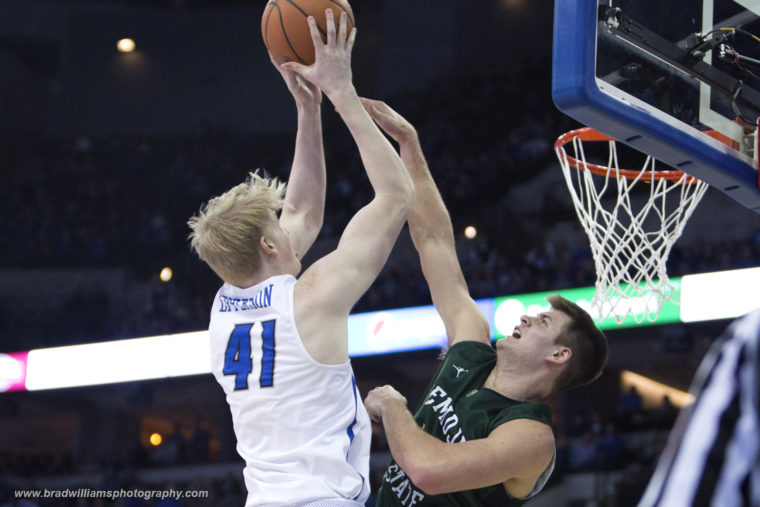 Photo Gallery: Creighton Men's Basketball Stays Warm Against Bemidji State
The Creighton men's basketball team returned to the court on Tuesday night with a game to fill in the week break during Big East play.  The Bluejays started a little slow, but rebounded mightily in their victory over D-II Bemidji State, 94-46.
One of the goals in the game was to get Jacob Epperson some extended minutes along with some other players that may not have played as much recently.  That paid off as Epperson led the Bluejays with 15 points, including 3-of-3 from behind the arc.  Marcus Foster chipped in 12 points, walk-on superstar Tyler Clement contributed 11 points, while also going 3-of-3 from three-point range.  Khyri Thomas rounded out the players with double figures, getting 10 points.
After being down in the first half, Creighton took the lead into the half on a run and then came out in the second half to outscore the Beavers 51-12.  The game was an opportunity for everyone to get some minutes and stay warm before the Saturday late evening showdown against Marquette to return to Big East play.
WBR Photographer Brad Williams was there to take in the fun.  Enjoy the slide show gallery below, and then head over to the WBR photo store to pick up your favorites.
Comments
Tagged in: