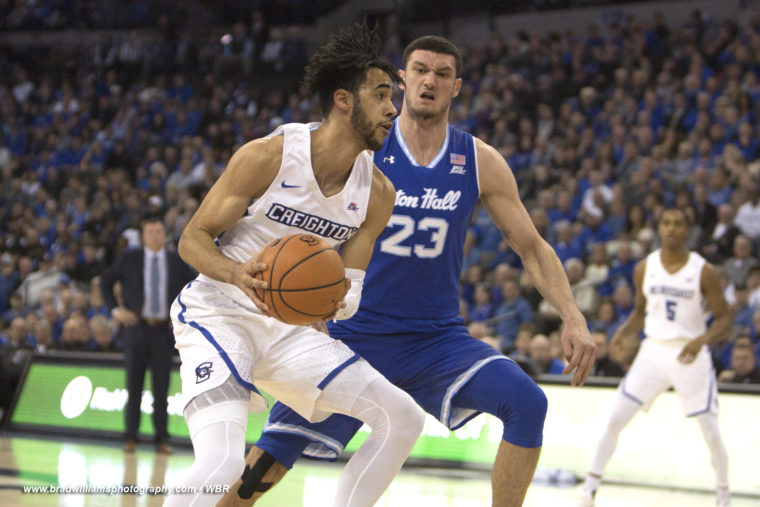 Photo Gallery: Creighton Runs Away From Seton Hall in Victory
The Creighton men's basketball team returned to the friendly confines of the CenturyLink Center on Wednesday night against Seton Hall. The Bluejays jumped out to a 20-4 lead to start the game, held off a run by the Pirates and rolled to victory with an 80-63 win.
Marcus Foster scored 25 points, including his 1000th as a Bluejay and Ronnie Harrell stepped up with a career high 18 points to go along with 5 rebounds, 4 assists, 2 steals and a Sportscenter Top 10 worthy play in front of an electric crowd.  Toby Hegner played stout defense on Angel Delgado down low while contributing 12 points and Khyri Thomas shut down Desi Rodriguez and then Khadeen Carrington while rounding out the Bluejay players in double-figures with 11.
WBR Photographer Brad Williams was on hand for this evening's win.  Visit the WBR photo store and order your favorite shots and watch the slideshow gallery of photos below.
Comments
Tagged in: