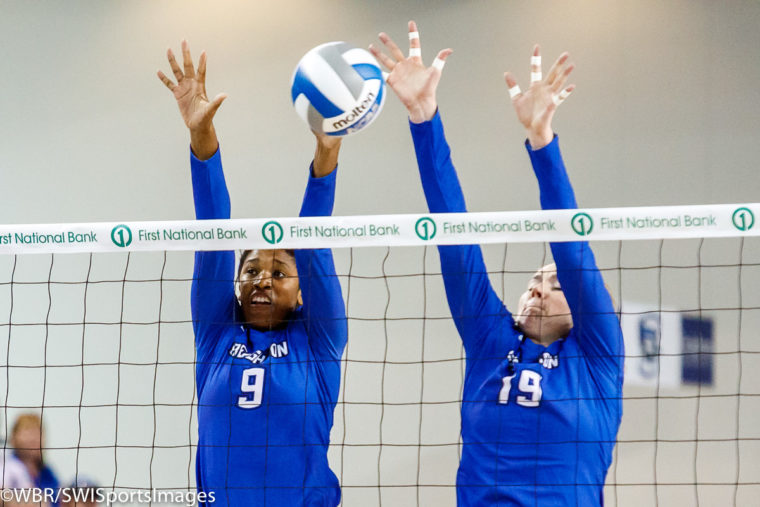 Photo Gallery: Creighton Volleyball at Bluejay Invitational
On Saturday night, Creighton swept their former MVC rival Northern Iowa 25-18, 25-23, 25-21.  Due to tiebreaker rules, the host Bluejays won the Bluejay Invitational.
Creighton came away from the weekend with two more quality wins with victories over a ranked Kentucky squad and the Panthers.  Although they lost to USC in the middle of the two bookend wins, the Bluejays continue to roll, this weekend playing in front of record crowds ad DJ Sokol Arena.
Also on Saturday, WBR photographer Mike Spomer was there to capture some of the action.  Get your favorite photos over at the WBR photo store and also enjoy the photo slideshow below.
The Bluejays hit the road again this next weekend to Lawrence, Kansas where they will meet up with Lydia Dimke's old team, Purdue, and face of against Belmont.  To round out the weekend, Creighton will face off in a rematch against Kansas, who the Bluejays defeated in an amazing match, that launched them into the second weekend and eventually to the Elite 8.
Comments
Tagged in: