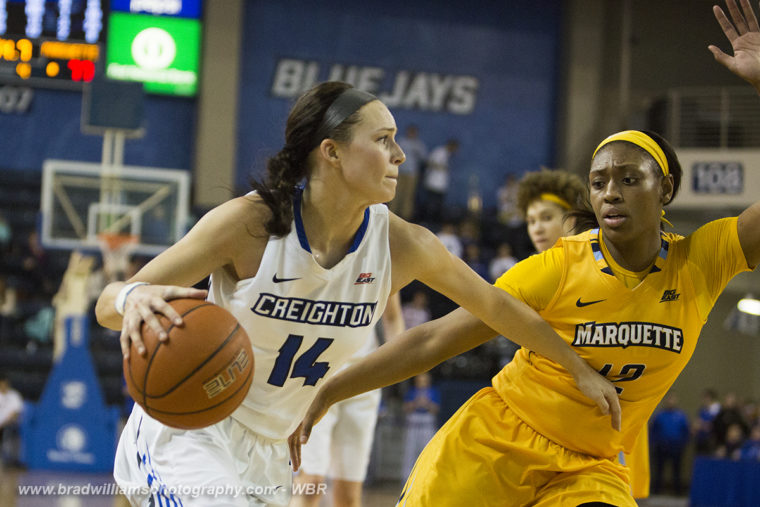 Photo Gallery: Creighton Women's Basketball Wins Close One Over Marquette
The Creighton women's basketball team closed out one of the biggest weekends in recent history with a win over Marquette at Sokol Arena on Sunday afternoon 80-77, finishing the game on a 10-1 run for the victory.  The win keeps the Bluejays right on the heels of first place DePaul in the Big East regular season race.
Five Creighton players were in double-figures in a balanced effort. Sydney Lamberty scored 8 of her 14 points in the final minute including the game winner to finish a 10-1 run to close it out.  Lauren Works sparked another rally and led scored a double-double, 12 points and 10 rebounds.  Audrey Faber, Marissa Janning, and Jaylyn Agnew scored 14, 12, and 12, respectively.
While you wait for the full recap, WBR photographers Brad Williams and Adam Streur were there to capture the action.  Support them over at the WBR photo store and enjoy the slideshow below.
Comments
Tagged in: