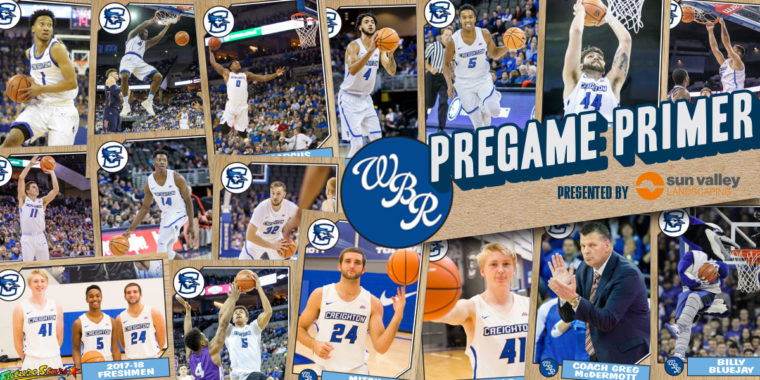 Pregame Primer: Creighton Looks For Statement Win Against #5 Xavier
Creighton looks to add a significant bullet point to their March resume on Saturday, as they play host to #5 Xavier — a team many bracketologists have slotted as a number-one seed in the Tournament if the season ended today. The Musketeers won the first meeting in dominant fashion, 92-70, and somehow that score feels closer than it actually was.
The problem with figuring out how to beat Xavier in the rematch is that six Musketeers scored in double figures in that first game, and they're all capable scorers that pose different challenges for an opposing defense. Xavier is 22-3 for a reason. Trevon Bluiett led the way with 24, Kaiser Gates had 16, Sean O'Mara and Karim Kanter both had 12, and Naji Marshall and J.P. Macura both had 10.
But Creighton's list of problems in that first game were a mile long. They had a season-low in both assists and points in the paint. Their field-goal percentage was their second-worst of the season. They committed a season-high 20 turnovers, in every way imaginable (and some you'd rather not): a 5-second violation on an inbounds pass, a perimeter pass to an invisible Bluejay that rolled out of bounds untouched, a would-be lob dunk that instead was just an airballed shot attempt, enough traveling calls to make Cincinnati a second home, and often times, just plain sloppy ball handling. It was a bad day, is what I'm saying.
Xavier had a lot to do with that, but the Jays also looked a step slow and Coach Greg McDermott noted afterward that it looked like his players' feet were stuck in quicksand. Playing at home this time, in front of a capacity crowd that sold the arena out weeks ago, should take care of the energy issue. Assuming they take better care of the basketball, and shoot a bit better, the rematch will be a much closer affair. Which side of the score they're on depends on three factors: rebounding, defending without fouling, and keeping Xavier's big men from scoring at will. And truthfully, all three of those factors come down to one thing — how Creighton's big men match up with Xavier's bigs.
That's a potentially scary proposition. In the first meeting, Martin Krampelj fouled out, had four points and four rebounds, took just two shots, and was essentially a non-factor. Toby Hegner also fouled out, and wasn't much of a factor either — he attempted one shot in 21 minutes. Manny Suarez played five minutes and picked up two fouls and two turnovers. None of them could slow down Xavier's post players, as Karim Kanter and Sean O'Mara combined to go 11-17 from the floor and score 24 points. That duo was downright unguardable earlier this week against a Butler team with similar front court issues to the Bluejays, as Kanter and O'Mara combined to shoot 14-16 inside the arc and score 36 points. And they did it in tandem; when one got winded, the other came in, and that relentless attack never let Butler come up for air.
Kanter, a grad transfer, has emerged as more of a threat as the season has gone on. He's scored in double figures in four straight games and eight of the last nine games. Kanter has averaged 12.6 ppg. and 5.3 rpg. in Big East Conference games, including 22 points on 10-of-15 shooting vs. Butler on February 6 and 22 points with a Xavier career-high tying 13 rebounds vs. St. John's on January 17. As for O'Mara, he was 5-of-5 from the field en route to 14 points with five rebounds at Butler earlier this week, and scored 12 points on 5-of-6 shooting in the first meeting vs. Creighton to go with four rebounds and three assists.
Doubling the post, as the Jays did with some success Wednesday after DePaul's Marin Maric began carving them up, isn't a viable option against Xavier — there's too many shooters. Bluiett leads the team (and is sixth in the Big East) in scoring at 19.4 points per game, and is coming off a 26-point night against Butler. In three games a year ago against the Jays, Bluiett scored 17 in Cincinnati (5-7 on two-pointers, 0-4 on threes), 16 in Omaha (5-9 on twos, 2-5 on threes), and 18 in the Big East Tourney (6-9 on twos, 1-3 on threes). He followed that up with 24 points (including 5-7 on three-pointers) in the first meeting this year.
Macura is second on the team in scoring at 12.4 points per game, averaged 15 in three games against the Jays a year ago, and seemed to hit three-pointers at key moments time after time. He was pretty quiet, all things considered, in the first meeting — Macura had 10 points on 2-7 shooting, though he did have six boards and five assists.
Gates had 16 points and 8 rebounds in the January meeting, and is averaging 8.5 points and 5.1 rebounds a game. The 6'8″ Gates proved a tough player for the Jays to guard, with their attention on the Musketeer guards and on their post players, and he made them pay. If there's an "X" factor, no pun intended, it might well be Gates on Saturday.
Marshall, the sixth player to score in double figures in that first meeting with 10, is averaging 7.8 points for the year. And then there's sophomore guard Quentin Goodin, who's second in the Big East Conference in assists at 5.1 apg. and fourth in the league in assist-to-turnover ratio at 2.25. Goodin has recorded three double-figure scoring games in the last four games and 12 for the season (double his total for his sophomore season). Goodin has hit 7-of-9 (.778) of his 3-pointers over the last four games.
---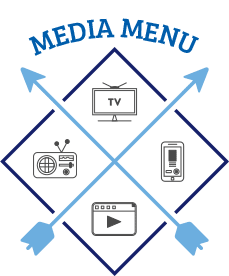 Tip: 1:30pm

Venue: CenturyLink Center Omaha

TV: FOX

Announcers: Tim Brando and Len Elmore
Sideline reporter: Holly Sonders
In Omaha: Cox channel 10 (SD), 1010 (HD); CenturyLink Prism channel 42 (SD), 1042 (HD); DirecTV 42; Dish Network 42 or 5203
Outside Omaha: Your local FOX affiliate

Radio: 1620AM

Announcers: John Bishop and Nick Bahe
Streaming on 1620TheZone.com and the 1620 The Zone mobile app

Satellite Radio: SiriusXM channel 201 (Internet channel 961)

Xavier broadcast with announcers Joe Sunderman and Byron Larkin

For Cord Cutters
---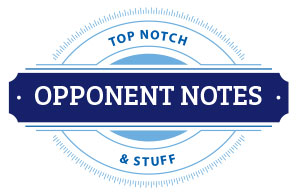 Xavier is ranked #5 in both the AP and Coaches Polls this week, matching their highest ranking in school history. They're ranked #2 in the NCAA's official RPI, one of six Big East teams ranked in the top 35, and one of eight in the top 70.
The Musketeers advanced to the Elite Eight a year ago and have been to the Sweet 16 six times in the last 10 years. They've appeared in 11 of the last 12 NCAA Tournaments, and are projected as a #1 seed this year by several bracketologists.
Xavier is currently 10-2 in the Big East, and has clinched their 36th consecutive season with a .500 or better record in conference play (including seasons in the MCC and A10 before entering the Big East). No other Division 1 school will have an active streak of more than 31 years after this season.
---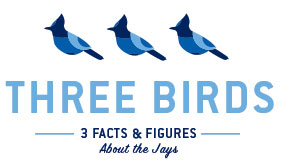 Marcus Foster's game-winning basket with 14.4 seconds left to beat DePaul on Wednesday was the fourth game-winning three-point shot of his career. His last game-winner came in the 2017 Big East Tournament semifinals against Xavier with 6.6 seconds left in a 75-72 victory at Madison Square Garden. As a freshman at Kansas State in 2013-14, Foster twice made late trifectas to topple nationally-ranked Oklahoma teams. He hit a shot on January 10 in Norman with 4.1 seconds left in overtime for a 66-63 win, then buried a game-winner on February 14 in Manhattan for a 59-56 victory in the rematch.
Foster will be honored prior to Saturday's game for reaching the 2,000 point mark in his career. His game winning three Wednesday night gave him exactly 2,000 on the nose; he's the fourth Creighton player to reach that level, joining Doug McDermott (3,150), Rodney Buford (2,116) and Bob Harstad (2,110). 875 of Foster's points came at K-State.
Saturday's game vs. No. 5 Xavier will be Creighton's ninth game of the season against a top-25 team, tying it with Oklahoma State for the most in the country (the Cowboys also play their ninth different ranked foe, West Virginia, on Saturday). Creighton is currently 3-5 in those contests, including a 1-0 home mark and a 2-5 mark away from home.
---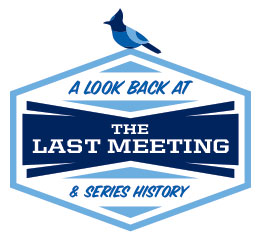 Xavier owns a 14-12 lead in the series with Creighton, but the teams have split eight meetings in Omaha. Eighteen of the 26 meetings have been within five points in the final minute, including four of the last five. The teams have split the regular-season series all four years they've been together in the Big East — the road teams won both games in 2014-15 and 2016-17, and the home teams won both games in 2013-14 and 2015-16.
In the first meeting this year, Xavier won 92-70. It was such a washout we didn't even produce a Highlight Reel, because who wants to watch highlights from a 22-point blowout loss? Based on our analytics, NO ONE. But here's the Fox Sports package, if you're into horror shows. Maybe you are. The Primer doesn't judge.
---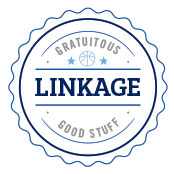 The Washington Post ran an article this week detailing the villainous J.P. Macura, dubbed "Dennis the Menace" or the "Grayson Allen of the Big East" by the paper. It's an amusing read, with highlights of Macura's antics in riling up opposing fanbases and anecdotes from teammates and coaches.
Macura's shooting percentage and scoring average are better in road and neutral-court games than at home, as he feeds off the negative energy from opposing student sections to raise his game to a new level. "He loves [hostile environments]. He's as competitive as any player as I've ever coached. It doesn't matter what it is," Xavier Coach Chris Mack told the paper. "It could be checkers, chess, it doesn't matter. He wants to win. Sometimes he makes the play that is too aggressive, and sometimes he puts himself and his team in a tough situation, but I wouldn't trade him for anyone in the country."
From the Gator Chomp against Wisconsin to the on-court hijinks against Cincinnati, it's all here, and it's all a highly entertaining read.
---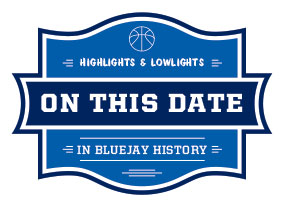 On February 10, 2008 Creighton toppled Southern Illinois 72-53 in Omaha. They got 20 points off the bench from Booker Woodfox, nine points and 11 rebounds from Kenny Lawson, and 14 points from P'Allen Stinnett in the win.
Preseason MVC Player of the Year Randal Falker scored the first basket of the game, but then the Jays scored 10 straight — including five from Stinnett — and after taking a 14-4 lead, the game was never closer than ten points the rest of the night. They eventually built a 45-26 lead at halftime, scoring one more point in a half than they had the entire game two weeks earlier in Carbondale (the infamous College Gameday trip to SIU meant to celebrate what had recently been one of the most heated rivalries in college hoops, but instead a national TV audience on ESPN primetime was treated to a 48-44 clunker of a game).
---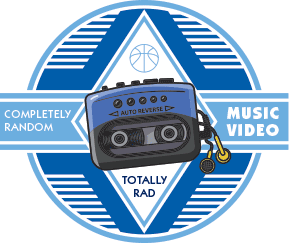 ---
The Bottom Line:
Top five opponent. Undefeated home record, and sole possession of third place in the #1 league in America, are both on the line.
Huge game? You bet. KenPom favors the Jays by one, and Vegas odds at publication time were Creighton by two. I agree.
Creighton 85, #5 Xavier 82
Comments
Tagged in: