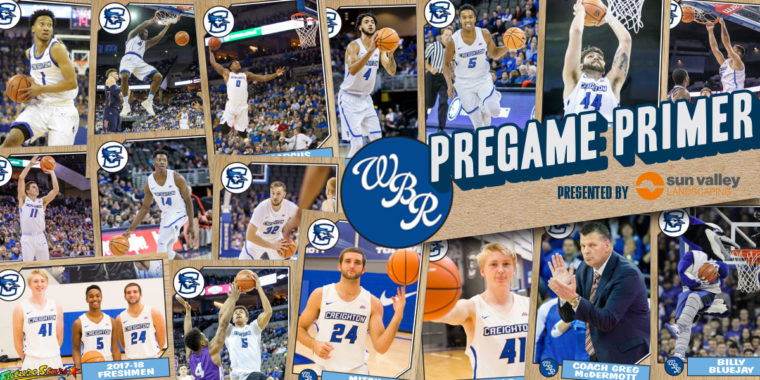 Pregame Primer: Creighton Looks To Avenge Late-Game Collapse, Protect Home Court in Rematch with #19 Seton Hall
Coming off one of the worst performances of the Greg McDermott Era in a 92-70 pasting at Xavier, the relentless Big East Conference slate serves up another tough battle when #19 Seton Hall takes the CenturyLink Center floor on Wednesday.
While the game against Xavier is one the Jays would rather forget, the game in Newark three weeks ago is one they'd like to have back. They had a 53-42 lead at halftime, and in spite of blowing the lead, with 3:32 to play they'd fought back to retake a one-point advantage at 84-83 — and Angel Delgado had just fouled out of the game. But they couldn't finish. Over the final three minutes, Creighton missed all four of their shots, turned it over three times, and missed their only free throw attempt, going scoreless and losing 90-84.
The ending moments obscure some really good things that happened in that game. CU was the more physical team for the first 20 minutes, something that hasn't typically been the case when Creighton and Seton Hall battle each other. The Morning After summed up the first half:
"They outrebounded a great rebounding Seton Hall team 22-16, and were even with them on the offensive glass 6-6. They scored 26 points in the paint in those first 20 minutes, getting to the rim seemingly at will and making 17-21 of the two-point shots they attempted (80%). And they turned it over just three times. Because they rebounded the ball, they were able to speed up the game, run in transition, and create mismatches that led to them being able to penetrate Seton Hall's defense and get all those high-percentage looks near the basket. Because they were getting good shots at the rim, they drew fouls and made 10-11 from the free throw line. And they did all of it without turning the ball over, as the Jays had just three turnovers in that first half."
If there was one negative, it was three-point shooting; the Bluejays made just 3-16 from three-point range in the first half and 2-9 in the second. Seton Hall was the aggressor after halftime, and with the driving and passing lanes CU had exploited in the first half suddenly cut off, the Jays had to settle for jump shots — which they missed.
Late in the game, Creighton switched to a 1-3-1 zone that flummoxed the Pirates, and in his postgame remarks Coach Greg McDermott regretted not going zone earlier. It forced four straight empty possessions late in the game, all on missed jumpers, and gave the Jays an opportunity to win the game. Is that zone something we'll see the Jays utilize earlier in the game this time around? They've not used it much, but if the Bluejays struggle with their ball screen coverage and allow the Pirate ball handlers to get a running start at the CU big men, don't be surprised to see it at least as a change-of-pace.
CU's perimeter defenders will need to lock in and cut off Seton Hall's dribble penetration, and do it without fouling. The Pirates attempt the fewest threes in the Big East (and 47th fewest nationally). Conversely, they attempt the second-most shots at the rim (40.7% of their shot attempts) in the league. It's possible to get them to settle for jumpers, but they'd prefer to attack off the dribble. Creighton did a good job at times of taking away those driving lanes in the first meeting; doing it for 40 minutes tonight is a big key to victory.
Seton Hall is an aggressive defensive team, forcing a turnover on 20% of their opponent's possessions, and holding opponents to a 97.1 adjusted offensive efficiency (well below the national average of 104.2). In the first half of the first meeting, Creighton used that aggressiveness to their advantage — they were patient and picked apart Seton Hall's defense with smart passes to the interior, using back-cuts, slipped screens by their big men, and ball movement to create confusion (and open driving lanes). But when you allow the Pirates' aggressive style to speed you up, the result is often contested jump shots, and turnovers off of bad passes. That's what happened in the second half, and once Seton Hall's veteran players — who wear their emotion on their sleeve and ride the momentum of the game into the stratosphere or onto the bench like few teams you'll ever see — began strutting around with confidence, they were hard to stop.
Desi Rodriguez (18.2 ppg., 5.3 ppg.) shoots 49.8 percent from the floor and leads the team in scoring. He scored 23 points in the first meeting, going 9-17 from the floor with five steals and four boards. Rodriguez is coming off a 19-point effort against Georgetown on Saturday.
Preseason All-American center Angel Delgado (11.7 rpg.) led the nation in rebounding last season, and has recorded an unbelievable 17 consecutive double-doubles in Big East Conference games. He had 14 points and 14 rebounds in the first game, and played 31 minutes despite fouling out late. Delgado's become a better passer as his career has progressed, and that's started to bear fruit — he's had five or more assists in five of their last seven games, which makes Seton Hall that much tougher to defend, as he makes teams pay for double-teaming him not just by scoring, but by finding open teammates for buckets.
Delgado, Khadeen Carrington, and Myles Powell all average an identical 14.2 points per game. Carrington scored 18 in the December 28 game against CU, and Powell had 17. Carrington and Rodriguez are eighth and 13th, respectively, in the league in scoring with 19.0 and 17.2 points per game during conference play. Rodriguez has scored 19 or more in four of five league games, while Carrington is averaging 4.8 assists and shooting 88.0 percent (22-of-25) from the free-throw line.
---

Tip: 7:31pm

Venue: CenturyLink Center Omaha

TV: FS1

Announcers: Justin Kutcher and Nick Bahe
In Omaha: Cox channel 78 (SD), 1078 (HD); CenturyLink Prism channel 620 (SD), 1620 (HD)
Outside Omaha: FS1 Channel Finder
Satellite: DirecTV channel 219, Dish Network channel 150

Radio: 1620AM

Announcers: John Bishop and Brody Deren
Streaming on 1620TheZone.com and the 1620 The Zone mobile app

Satellite Radio: Sirius channel 135, XM channel 202

Seton Hall broadcast with announcers Gary Cohen and Dave Popkin

For Cord Cutters
---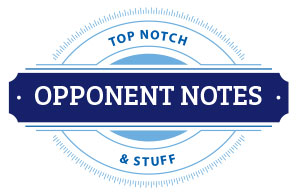 Seton Hall has won 11 of its last 13 games, with seven of those wins against KenPom top-100 teams, including Vanderbilt (96), Texas Tech (5), Louisville (35), Creighton (24), St. John's (78), Butler (43) and Georgetown (99).
They're 4-1 in Big East play, and are tied for first place in the league, but as good as the Pirates are, they aren't immune from the "blowout" bug that's bitten just about every team in the league. They trailed by as many as 23 points and were beaten 84-64 at Marquette last Tuesday.
The Pirates are off to their best Big East start since the 2011-12 season when the team also started 4-1. The only teams in program history that started 5-1 in the Big East were the 1999-00 squad that ultimately reached the NCAA Sweet Sixteen, and the 1992-93 team that reached the NCAA Second Round. On Saturday, Seton Hall celebrated the 25th Anniversary of its 1992-93 Big East Championship team, and used a 23-5 run to end the first half in a 74-61 victory over Georgetown at Prudential Center.
---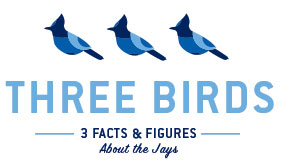 Wednesday's game vs. #19 Seton Hall will be Creighton's seventh game of the season against a top-25 team, the most in the country. All six of CU's top-25 games to date have come away from home, with the Bluejays going 2-4 in those games. This will be the fourth straight season that the Bluejays have faced at least seven ranked teams in one season, after never having done it prior to Greg McDermott's arrival in 2010-11.
Marcus Foster owns 977 points at Creighton through 53 career games, and is quickly closing in on 1,000 points as a Bluejay. That doesn't include the 875 points that Foster scored at Kansas State his first two years of college. Foster would be the 40th player overall to score 1,000 career points as a Bluejay, and is likely to pass Terrell Taylor (979), Chuck Officer (994), Anthony Tolliver (1,004) and Gregory Echenique (1,006) in this week's games.
If he crosses the 1,000 point mark tonight, Foster will have done it in 54 games — the fewest games to 1,000 for any Bluejay since Bob Portman did it in just 43 games in the late-1960s. The only players in Creighton history to score 1,000 points or more in their first two seasons are Doug McDermott (1,382), Portman (1,195), Paul Silas (1,124), Rod Mason (1,023) and Rodney Buford (1,010). Foster would be just the second Bluejay transfer from a four-year school to reach 1,000 career points at CU, joining Gregory Echenique (Rutgers). Two other junior college transfers (Mason and Johnny Mathies) have also scored 1,000 points after joining the Bluejays.
---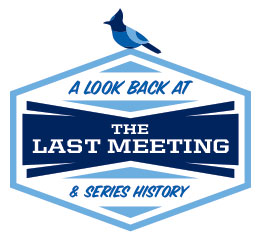 Seton Hall leads the all-time series with Creighton 12-5, but the teams have split four all-time meetings in Omaha. Greg McDermott is 4-6 against Seton Hall and coach Kevin Willard, while Willard is 7-4 all-time against Creighton.
Creighton and Seton Hall have met ten times since becoming conference rivals, and three of those games were decided by a single-point. Creighton won a February 3, 2014 meeting in Omaha by a 72-71 margin, then lost heartbreakers to the Pirates on January 10, 2015 in Omaha (68-67) and 67-66 on February 28, 2015 in Newark.
Seton Hall won the last meeting 90-84; the first half of this Highlight Reel shows some of the Jays' best offensive execution of the season.
The second, not so much.
---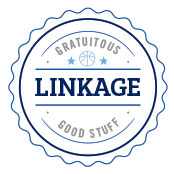 Rush The Court calls Martin Krampelj the "Best Big East Player Nobody is Talking About", and analyzes his meteoric rise. Two fun notes: Krampelj has the highest defensive rebounding percentage in the entire Big East during conference play, and on a points per possession basis, he's the most impactful defensive player on Creighton's roster (though that probably speaks to the much bigger drop-off between Krampelj and other Bluejay bigs compared to Khyri Thomas and other guards).
Fox Sports' Steve Lavin visited "Dollar Beer Night" last week, and FS1 produced two segments from his time in Omaha.
Steve Lavin Night, Part 1:
Steve Lavin Night, Part 2:
Greg McDermott joined Sharp and Benning on 1620AM Tuesday morning. In case you missed it, here's the segment:
And finally, the Jays added a third commit to their 2018 Class with the addition of Sam Froling, a four-star big man from Australia. He spoke to WBR's Matt DeMarinis about the reasons for choosing Creighton, what Jays fans can expect, and a lot more — it's a fantastic interview chock-full of amazing soundbites and I can't recommend it enough if you haven't read it already.
---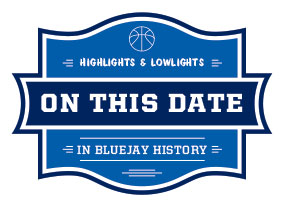 On January 17, 1985, Benoit Benjamin had 43 points, 16 rebounds and 10 blocked shots in a 96-90 win over Southern Illinois at the Civic Auditorium. He made 18 of 23 field goal attempts and seven of eight free throws, and already had 21 points at halftime to surpass his season average.
Vernon Moore added 19 points and 12 assists for Creighton, making it the rare game where multiple Bluejays had a double-double.
---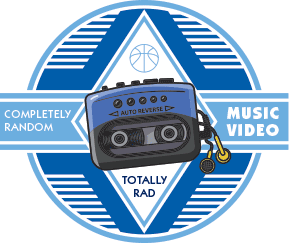 Prince videos didn't used to be available on YouTube. The Vikings didn't used to win playoff games on clutch plays in the closing seconds. Neither of things are true anymore, and as someone turning 40 in a few months who's been a fan of both for most of those 40 years, I'm not quite sure what to do with myself other than enjoy the Vikings' unofficial touchdown song — "Let's Go Crazy."
The Bottom Line:
It's always a contrast in styles when these two teams meet, but in past years CU would have been blown out by Seton Hall in a game where they were 5-25 from three-point range as they were in the first meeting. Instead, they were one or two plays in the final minutes from escaping with a win. They'll make closer to their average from behind the perimeter tonight, and win by seven in a nail-biter.
Creighton 86, #19 Seton Hall 79
Comments
Tagged in: