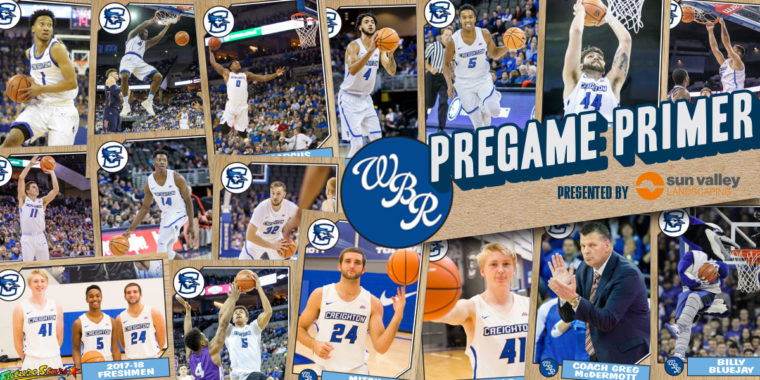 Pregame Primer: Creighton Takes A Breather from the Big East Grind, Hosts DII Bemidji State
When the schedule was released last fall, there was one game in particular that stuck out like a sore thumb — DII Bemidji State on a Tuesday night in mid-February? It's an ugly duckling of a game, for sure, with season ticket holders charged full price for a glorified exhibition game smack dab in the middle of Big East action, and Fox so enamored with it that they've shoved it to the wilderness of FS2.
But as gameday approaches, there's benefits to this game that were not apparent (or predicatable) in September.
This is an opportunity for Creighton's young players to gain confidence against an overmatched opponent, the way buy games in November often do, but at a point in the season where that's usually impossible. In particular, this is a golden opportunity to play Jacob Epperson as much as possible and gain experience for the stretch run. No one would have predicted the season-ending injury to Martin Krampelj or the pulling of Epperson's redshirt, but a game like this sandwiched in mid-February is a gift as the Bluejays continue to get his feet wet.
It's also a great chance for Mitch Ballock to take a bunch of threes to hopefully regain his shooting stroke, and for Kaleb Joseph and Manny Suarez to get on the floor for longer runs than usual. And for that matter, it keeps their starters and top rotational players from getting rusty by playing a few minutes in a real game mid-week. That's precisely how the Jays approached last year's DII game in the middle of conference play; they started their usual five against Truman State, but no one played more than 21 minutes and all 12 players on the roster saw double-digit minutes on the floor.
In Greg McDermott's postgame radio interview after Saturday's game, he talked a bit about what he expected from tonight's matchup. "We just have to keep growing, and I hope we use Tuesday's game for the purpose it was put there for — to keep us in the rhythm of practice and games during a bye week. From here on out, it's practice-game-practice-game all the way through the NCAA Tournament. You want to stay in that rhythm. And this will be an opportunity for us to get some guys on the floor that haven't played as much, but who are really important to us as we move down the stretch. Let's face it: we're a case of the flu or a sprained ankle away from really having to go deep into our bench. And some of those guys haven't played a lot. So this will give us an opportunity to do that."
What does Bemidji State get out of this, besides a paycheck? Beaver coach Mike Boschee told the Bemidji Pioneer in today's paper, "Getting the chance to go against a Big East opponent is certainly going to allow us to try to get better at a few things, and exploit some of our weaknesses and maybe give us a chance to continue to learn in a game setting. It's a chance for us to continue to work on our game and improve, see how good a Big East school is."
There's another reason this game comes at an opportune moment. Creighton is coming off an emotionally draining loss to fifth-ranked Xavier, a game that was controversally decided at the free throw line. And though players and coaches have responded in public as diplomatically as reasonably possible, privately you know they're seething. It's human nature. And some of that leaked out a bit on Twitter Monday:
RT this if you were unhappy with how the game ended Saturday. By doing so, you will make Omaha a better place! Round 3 voting starts today. Your support is appreciated!https://t.co/Tz68sxnbIA #Timeout2Vote #CoachGregMcDermott #BetterTogether

— Coach McDermott (@cucoachmac) February 12, 2018
Now, when Coach Mac says "if you were unhappy with how the game ended…", he may very well be talking about losing in general. That's what he'd tell Big East officials if they asked him to clarify what he meant, no doubt. It's a genius statement in the way it's worded, because you could also read it as "if you thought the referees blew the game Saturday with a terrible call…"
It's just ambiguous enough to have different meanings to different people, and regardless of which side you fall on, you're not wrong. Creighton fans read it as their coach jabbing the refs. Big East officials have to take it at face value.
If they were playing host to, say, Marquette (their opponent on Saturday), focus could be a big concern. Or if they had the entire week off, as Marquette does in advance of Saturday's game, they'd have the entire week to think about it, even in a subconscious manner. Instead, they're playing a Bemidji State team three games under .500 in DII, who they can beat handily even with a bit of an unfocused game.
Bemidji's coach alluded to that in that same interview. "It's a chance for them to regroup after a tough loss to Xavier on a controversial call. It gives them a chance to pause and take a step back, and just get back on the court again to get that bad taste out of their mouths."
---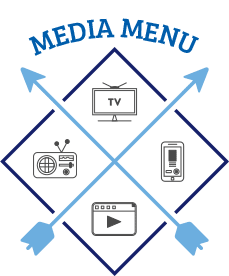 Tip: 7:01pm

Venue: CenturyLink Center Omaha

TV: FS2

Announcers: Steve Physioc and Nick Bahe
In Omaha: Cox channel 216 (SD), 1216 (HD); CenturyLink Prism channel 621 (SD), 1621 (HD)
Outside Omaha: FS1 Channel Finder
Satellite: DirecTV channel 618, Dish Network channel 397

Radio: 1620AM

Announcers: John Bishop and Brody Deren
Streaming on 1620TheZone.com and the 1620 The Zone mobile app

For Cord Cutters:
---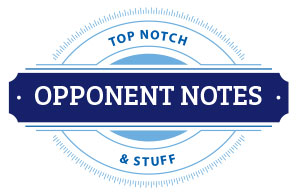 Four Beavers average in double-figures, a quartet led by Sharif Black (15.8 ppg., 5.0 rpg.). Logan Bader tops BSU with 6.0 rebounds per game and averages 11.7 points per contest. Christian Pekarek leads Bemidji State with 110 assists and 31 steals and owns just 44 turnovers.
Bemidji State averages 73.2 points per game while shooting 45.7 percent from the field, 36.4 percent from three-point range and 71.4 percent at the line. The Beavers are outrebounded by 1.8 caroms per contest.
Entering Tuesday's game, Bemidji State is 11th in the NSIC with 75.8 points allowed per game and 13th with 73.3 points scored per game. Bemidji State's 44.1 percent field goal defense comes in second in the league compared to its 45.7 percent shooting offense that comes in 13th.
Greg McDermott's first college coaching gig came from 1989-94 as an assistant at North Dakota under head coach Rich Glas. During those first two seasons, UND's roster featured current Bemidji State head coach Mike Boschee, who went on to score 1,103 career points and still holds school records for free throw percentage (.880) and consecutive free throws made (45). That 1989-90 team was inducted into the UND Athletic Hall of Fame in 2009.
---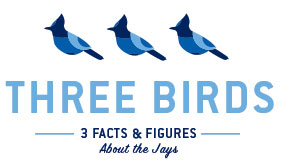 The game will count towards Creighton's win/loss record, and all statistics will count just like any other regular-season game for the Bluejays. The only place the game will not count is in the Ratings Percentage Index (RPI), which does not include results against non-Division I opponents. It will count as an exhibition game for Bemidji State and the stats will not count for the Beavers, nor towards BSU's win/loss record.
Creighton is 6-0 this season in the game immediately after a loss, outscoring foes 86.8 – 66.5. Marcus Foster has averaged 22.3 points per game in those contests while shooting 54.8 percent from the field and 47.8 percent from three-point land.
Marcus Foster is the first Bluejay with consecutive games of 29 (or more) points since Doug McDermott did it in three straight contests from March 8-15, 2014. Marcus Foster is the first Bluejay with consecutive games of five (or more) three-pointers since Doug McDermott did it in two straight games on March 8 & 13, 2014. No Bluejay has done it in three straight games since Kyle Korver's streak of four straight from Nov. 17-26, 2002. Foster has made 50 three-pointers at home this year, two shy of CenturyLink Center Omaha's single-season record of 52 set by Booker Woodfox (in 19 games) in 2008-09.
---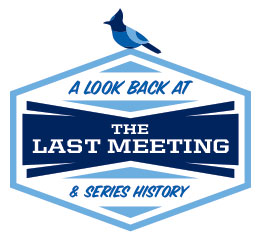 Creighton has never faced Bemidji State in a game that counts. But Greg McDermott is 12-1 in his career against Bemidji State, including a 7-0 home record. Twelve of those meetings came when McDermott coached at Wayne State from 1994-2000, while the final meeting took place at North Dakota State during the 2000-01 campaign. He has never faced Mike Boschee.
---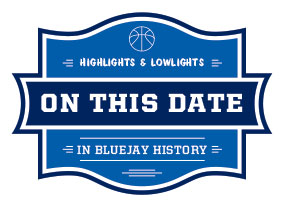 On February 13, 2014, Doug McDermott scored 10 of Creighton's first 13 points, and 8 of their final 14. And with his team down by two with less than a minute to go, in front of a loud, hostile Hinkle Fieldhouse crowd, McDermott sank a three-pointer to silence them. Then Will Artino blocked not one but two shots on a final defensive stand, and the Jays defeated Butler.
---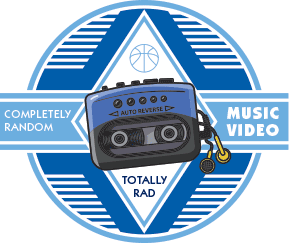 I used this song as the soundtrack to the first "Khyrifense" mixtape last winter, and a year later — yesterday, in fact! — some random guy on YouTube left a comment saying whoever picked the song should be banned from YouTube because it ruined the highlight package.
Guessing he's more of a hip-hop guy than a rock guy. I'm not, and I pick the songs around here, bub.
The Bottom Line:
A year ago against Truman State, Creighton raced out to a huge early lead, took out their starters, and promptly saw the second unit surrender a big run. The Jays led by just 11 points at halftime, and the coaching staff was visibly annoyed as they exited the floor. Here's hoping they can finish off Bemidji State tonight early, so they can focus on getting as many minutes for their bench players as possible (and as few for Marcus Foster, Toby Hegner, and Khyri Thomas as possible). A 35-point win sounds about right.
Creighton 106, Bemidji State 71
Comments
Tagged in: