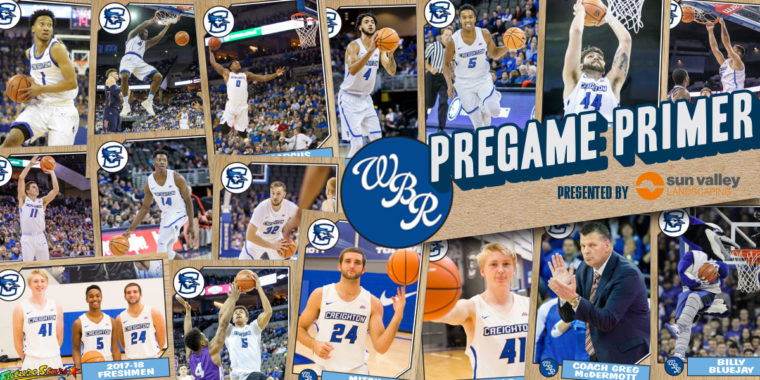 Pregame Primer: Creighton's Five-Game Homestand Continues as Nebraska Visits
Creighton's five-game homestand that wraps up non-conference play continues on Saturday when they play host to the Nebraska Cornhuskers. Tim Miles' team is coming off a 78-68 win over #14 Minnesota on Tuesday, and enters the game with a 7-3 record.
The 2017-18 Huskers are a little different from recent versions under Miles. Nearly 30% of their points (29.6%) have come via the three-point shot, which is their highest rate since the final year of the Doc Sadler Era in 2012.
Along with shooting (and making) more threes, Nebraska has played at a *slightly* faster pace this year. Their adjusted tempo of 69.7 ranks 197th out of 351 teams nationally — the highest in any of Miles' six seasons in Lincoln, and the highest for any team in his coaching career. Their average possession length is 16.8 seconds, also the quickest in Miles' tenure. Compared to the first ten games of last year, they've scored an average of five more points per game.
A big reason why is they've become much, much better at sharing the basketball. Through ten games, they've dished out an average of four more assists per game over this same point a year ago, and have averaged an assist on 57% of their made baskets which is the first time they've assisted on more than half of their baskets in the Miles era. They've come a long ways from the isolation-heavy teams early in his tenure — the 2013-14 group who went to the NCAA Tourney had an assist on just 42% of their buckets, as players like Terran Petteway were essentially black holes on offense that never saw a shot they wouldn't take. Last year's team was the same; they had an assist on just 44% of their made baskets. It's a noticeable shift this year. They've had 20 or more assists in three of their first 10 games after doing it just once in the entire Tim Miles era before this year.
With that said, they're still not a great shooting team, though. The Huskers have made a slightly-above-D1-average 36.1% of their threes, and have made just 45.5% of their two-pointers. That latter number puts them among the bottom 75 teams in college basketball — the only power conference teams who are worse at making shots inside the arc are St. John's, USC, and Rutgers. For comparison: Creighton is fifth-best in college basketball in two-point shooting percentage, making 61.2% of their attempts.
Individually, they're led by Glynn Watson, Jr., the 6'0″ junior guard. Watson averages 14.5 points, 3.6 rebounds, and 3.5 assists in 30.0 minutes per game. He's scored 20 or more points three times this year, including 29 in their upset win over Minnesota on Tuesday and 26 against Long Beach State. Watson prefers to pull up for midrange jumpers over getting all the way to the rim — 44% of his shot attempts are jumpers inside the arc, nearly double his attempts at the rim — and nine out of every ten jumpers he shoots are shots he creates for himself. In other words, Watson creates his own offense most of the time.
6'6″, 210-pound guard James Palmer, in his first year of eligibility with the Huskers after two years at Miami, has scored in double figures in nine of their ten games and averages 14.0 points, 3.7 rebounds, and 2.8 assists. Palmer has shown the ability to get to the rim and create shots for himself (29% of his shot attempts have come at the rim, with 2/3 of them coming off dribble penetration), but if you can cut off his dribble and force him into a jump shot, his efficiency is cut almost in half. Palmer makes over 63% of his shots at the rim, but is under 34% on two-point jumpers. He's under 28% on three-pointers, as well, so the further away from the basket Palmer shoots, the better result a defense can expect.
Of the two, Watson is the more important player to stop. In Nebraska's 7 wins, Watson has scored 17.5ppg on 51% shooting. In their three losses, he's scored 7.3ppg on 21% shooting. My best guess is that Khyri Thomas starts out defending Watson, and the Jays' other guards are tasked with keeping Palmer out of the paint. If Palmer gets going, you might see Thomas slide over to hold him in check, but if there's a player who can single-handedly beat you in Nebraska's backcourt, it's Watson — and keeping him from getting hot early by giving him a dose of #Khyrifense seems like the best recipe. A year ago, the Jays frustrated him to the tune of nine points on 3-11 shooting. If that repeats itself, CU's chances of winning go up substantially.
The Huskers' third starter averaging in double figures is Isaac Copeland, a 6'9″ junior who played his first two years for Georgetown. CU is quite familiar with him, and despite a solid freshman year for the Hoyas (33 starts, 11.1 points and 5.4 rebounds per game), he had just 11 TOTAL points and 12 TOTAL rebounds in three games against the Bluejays. As a sophomore, it was more of the same; he had 8 total points and 13 total rebounds in two meetings. Copeland has been really good for Nebraska so far, with better numbers across the board than he had in either season in D.C. He's averaging 12.0 points, 6.2 rebounds, and better than one assist and block per game.
6'5″ senior Evan Taylor is their third starting guard and fourth-leading scorer as he averages 9.0 points, 3.4 rebounds and 3.0 assists per game. If you're looking for an under-the-radar player who might have an unexpectedly big game, Taylor's a good bet — while he doesn't take many shots, he's incredibly efficient when he does. His 54.3% effective field goal percentage is second best among Nebraska's main rotation players, and he's 9-13 from three-point range (69.2%).
Starting at center is 6'11", 268-pound Jordy Tshimanga. Coming off offseason knee surgery, his numbers don't jump off the page — he averages 3.4 points and 5.5 rebounds in just under 17 minutes a game. A deeper look reveals that nearly half of his rebounds are offensive, and what little offense he does provide generally comes off of putbacks from those offensive boards, which is something to keep an eye on against a Bluejay team that doesn't always do a great job blocking out opposing rebounders.
Key reserves include Anton Gill (6'3″ senior guard) who averages 9.9 points a game in 22 minutes off the bench. Gill has made 50% of his threes this year (18-36), with the vast majority of his shot attempts coming from outside the arc — 66% of his shots have been threes this year. Isaiah Roby (6'8″) plays around 18 minutes a game behind both Copeland and Tshimanga, and gives them 6.4 points and 5.1 rebounds a game. Roby's 62.4% effective field goal percentage is the best on the team; he's made 16 out of 27 two-point shot attempts this year.
During CU's dominant decade in this series, they've owned the first few minutes of each half. Creighton has held Nebraska to 30 points or less in the first half of 14 straight meetings, regardless of venue. In four of the last six matchups in Omaha, Creighton has led by double figures at halftime, and in three of those games they led by 20 or more at the break. Who can forget the 31-11 halftime lead in 2005? Or the 47-20 halftime lead two years later? Or the 51-25 first half smackdown in 2013?
If Nebraska is going to end Creighton's dominance, getting off to a faster start has to be their top priority. That means they're going to have to get points early and often from whichever guard isn't defended by Khryi Thomas (either Palmer or Watson), and get big performances from Copeland inside. The others — Gill, Roby, Taylor in particular — almost certainly cannot beat Creighton by themselves.
For the Bluejays, rebounding the basketball will be key. Nebraska's athleticism could make life difficult if they're forced to run offense in the half court on a regular basis, so running in transition as much as possible should lead to easy baskets and a quicker pace than the Huskers are comfortable playing at.
As always in this series, at least recently, Nebraska's best chance to win is to keep this to a game with 65-70 possessions and a score in that same range. If it gets into a track meet, odds are they simply won't be able to keep up — all three of their losses came to teams ranked among the top 35 nationally in field goal percentage, and Creighton ranks eighth.
---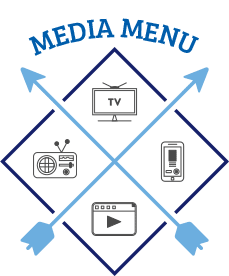 TV: FS1

Announcers: Justin Kutcher and Nick Bahe
In Omaha: Cox channel 78 (SD), 1078 (HD); CenturyLink Prism channel 620 (SD), 1620 (HD)
Outside Omaha: FS1 Channel Finder
Satellite: DirecTV channel 219, Dish Network channel 150
Streaming on FoxSportsGO

Radio: 1620AM

Announcers: John Bishop and Brody Deren
Streaming on 1620TheZone.com and the 1620 The Zone mobile app

For Cord Cutters
---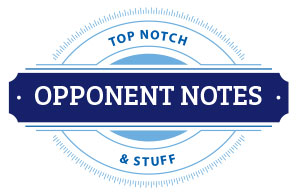 Nebraska is shooting 42.2% from three-point range over their last five games, making nearly nine 3's in that span which has included games against #3 Michigan State and #14 Minnesota.
Nebraska's defense held Minnesota to a season-low 68 points on Tuesday, as well as a season-worst 32.4% shooting. Their nine blocks in that game matched the highest mark of the Tim Miles era.
Nebraska currently has three players averaging in double figures. If that holds through the rest of the season, it would be the first time since 1993-94 that happened.
---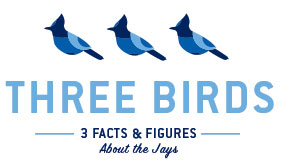 Marcus Foster scored seven points in last year's game in Lincoln, which remains his lowest point total in 43 games as a Bluejay. You think he remembers that and wants redemption?
Courtesy of Rob Anderson, this will be the eighth time that Creighton has met the Cornhuskers in the ninth game of the season, and sixth straight campaign. Creighton is 7-0 in those previous meetings against NU in the ninth game, including wins in 2002-03 (81-73), 2004-05 (50-48), 2012-13 (64-42), 2013-14 (82-67), 2014-15 (65-55), 2015-16 (83-67), and 2016-17 (77-62). Creighton has won its ninth game of the season in each of the last 15 years, dating to a loss to Xavier during the 2001-02 campaign.
Creighton has scored 103 points in each of its last three home games (109, 103, 111), and has scored exactly 60 points in the second half in each of its last three home contests. It's the first time in program history CU has scored 100 points in three straight home games. Creighton is averaging 103.8 points per home game this season, outrebounding foes by 13.5 caroms per contest, shooting 57.5 percent from the floor, and holding foes to 39.5 percent shooting.
---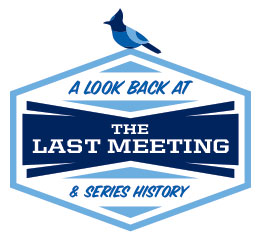 The teams have split 50 all-time meetings, beginning in 1923, but the series was discontinued for 45 years starting in 1932. We detailed the story about why it was stopped, and why it wasn't played for nearly five decades in the Primer from last year's game.
Creighton has owned the series for the better part of two decades. The Bluejays have won 15 of the last 18, and six straight. They've won 10 straight regular-season meetings in Omaha, and Nebraska hasn't even had a lead at any point in the game in Omaha since 2011.
Greg McDermott is 13-0 all-time against Tim Miles, and has won all six meetings while at Creighton, all by double digits. Those six straight wins equal his longest win streak against any opponent at CU; he had six straight against Southern Illinois before leaving the MVC, and has also won the last six games over DePaul — all of those have been by double digits, as well.
In last year's meeting, Creighton blasted out to an 18-4 lead and then withstood a furious Nebraska comeback with a huge second half: they shot 17-28 from the floor (60.7%), committed just three turnovers, and averaged 1.243 points per possession after halftime. Their defense forced Nebraska into tough shots, and the Huskers were 1-12 from three-point range (and 13-41 overall). The only downside was offensive rebounding, where Nebraska had a 12-3 edge; seven of Nebraska's 13 made baskets, and their only three, in the second half were the result of an offensive board.
---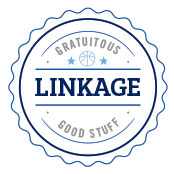 WBR's Matt DeMarinis was a guest on Hail Varsity's "Views from the Other Side" podcast on Friday to preview the game.
Meanwhile, Nick Bahe had a couple of segments previewing the game, as well. This first segment starts at around the three minute mark; the second delves specifically into the question of whether Nebraska can avoid a slow start.
And Greg McDermott chatted with Sharp & Benning to discuss the game, as well:
And finally, there's this:
Any plans Saturday afternoon @CoachMiles?

— Coach McDermott (@cucoachmac) December 8, 2017
I have one plan, but its a long-held secret… BUT it could involve (rhymes with…) sticking blur glass =) https://t.co/CtFv4SLzPl

— Tim Miles (@CoachMiles) December 8, 2017
(And yes, that really is his clever way of writing "kicking your ass." OK then.)
---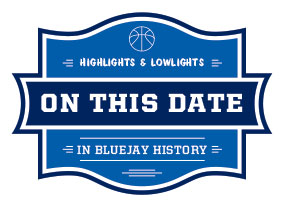 Creighton beat Nebraska 83-67 on December 9, 2015, 89-72 on December 9, 1999, 88-73 on December 9, 1987, and 78-61 on December 9, 1978. They've beaten the Huskers a lot on this date, historically speaking.
They also lost to Nebraska 76-60 on December 9, 1998, 67-53 on December 9, 1993, and 65-58 on December 9, 1977. So they've played the Huskers a lot of this date, historically speaking, is what I'm saying.
---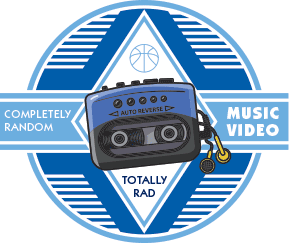 Seek and Destroy. Do as Metallica implores you to do, Bluejays.
The Bottom Line:
Khyri Thomas will hold Glynn Watson in check. Creighton is able to get stops, rebound, and score in transition. And they win comfortably.
Creighton 87, Nebraska 73
Comments
Tagged in: